Teresa Giudice Reveals Where She Stands With Her Brother After The Explosive RHONJ Reunion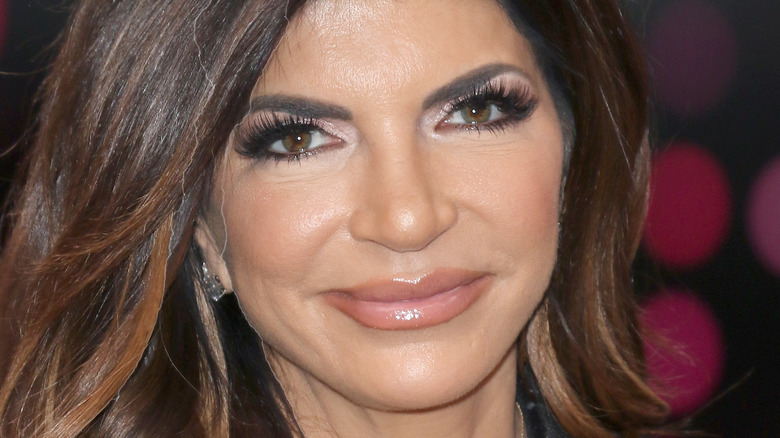 Jim Spellman/Getty Images
It's no secret that "Real Housewives of New Jersey" star Teresa Giudice and her brother Joe Gorga have somewhat of a strained relationship. Over the years viewers have witnessed an otherwise lovely christening party turn into a Jerry Springer style family brawl, Gorga call his big sis "trash", and even a pint-sized Gia Giudice try to bring the siblings back together through song. Never forget. But now it appears things might have finally come to a head between the rival siblings.
During part two of the "Real Housewives of New Jersey" reunion, Giudice climbed aboard the Jennifer Aydin train and called her brother a "b**** boy," officially igniting a reunion ruckus. In true Housewives fashion, Gorga stormed off the set but not before uttering what should become a famous Housewives tagline all its own, "I quit." Later, during an episode of "Watch What Happens Live," host Andy Cohen referred to the reunion as "upsetting." He continued, "I'm not right from it, and this is what I do... It reminded me of the early Jersey reunions... It was a lot. And nobody would listen to me."
While Giudice did run after Gorga and the two appeared to make some sort of amends, many viewers feared that the reunion would prove to be a precursor to another all-out family war. But now Giudice has provided fans with an update on where she currently stands with her baby bro...
Teresa Giudice says she apologized to Joe Gorga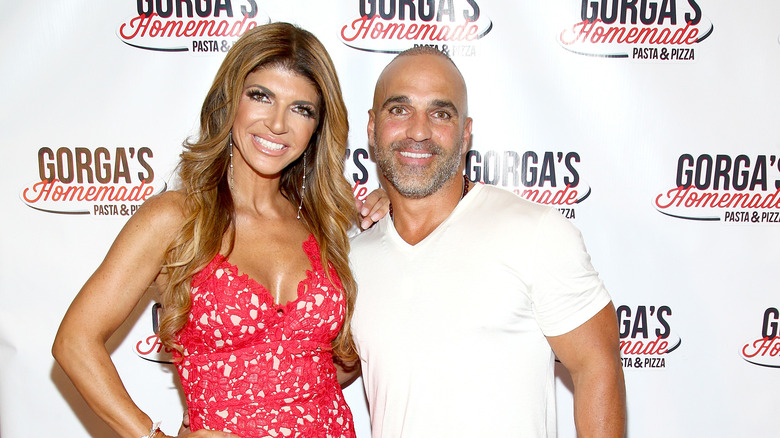 Paul Zimmerman/Getty Images
Is family really everything?
On May 16, while attending the NBC Universal upfronts in New York City, Teresa Giudice worked overtime to dispel any notions that she was still harboring any resentment towards her brother, Joe Gorga. " I feel like we didn't get a lot resolved and, yeah, I didn't mean to call my brother what I called him," Giudice confessed to Entertainment Tonight. "I don't even want to say it again. I love my brother, and I don't want to insult him in any way," she added. "We're good, I apologized to him. But you know, brothers and sisters call each other names all the time, right?!" she asked rhetorically. "He's called me names in the past that, you know, I didn't like either. But I wasn't trying to say that, I was just trying to make a point. I wouldn't hurt my brother."
Alas, it doesn't appear all is forgiven and forgotten in the Gorga household. During a recent appearance on the Betches' "Mention It All" podcast, Giudice's sister-in-law, Melissa Gorga, didn't mince any words. "I have no guilt," she declared. "It's OK to say that [Teresa and I] don't have the best relationship and I don't feel guilty saying that because I tried really hard and I know that I tried hard — for my in-laws and for [my husband] Joe [Gorga]," she continued. "[My in-laws] are not here anymore and now ... it is sad to see [Joe] not have family." YIKES.