Madonna's Instagram Live Ban Has Her Totally Confused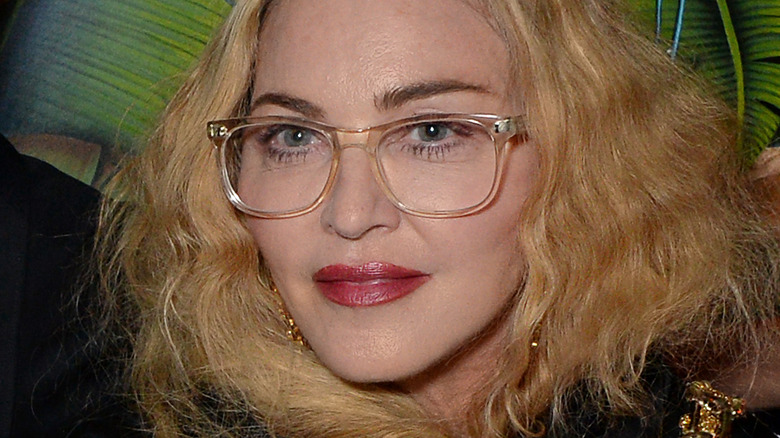 David M. Benett/Getty Images
Madonna, the Queen of Pop, is no stranger to controversy, censorship, and fighting the man. She told Jimmy Fallon during a 2021 appearance on "The Tonight Show" that "artists are here to disturb the peace," and she certainly has in her almost 40-year career. In 1989, Pepsi dropped her as a spokesperson after her "Like A Prayer" video caused major backlash among Catholics, per the AP. Catholics again came for the "Vogue" chart-topper during her 1990 "Blonde Ambition" tour stop in Rome, when Pope John Paul II and the Vatican called her show "a complete disgrace," according to Digital Spy. On that same tour, she was threatened with arrest during a tour stop in Toronto, per ET Canada, for what cops called "lewd and obscene behavior." That incident, and all the behind the scenes drama, were documented in her classic rockumentary, "Truth or Dare."  Later that year, MTV outright banned her racy music video for "Justify My Love," per People.
The "Express Yourself" songstress never takes these slights lying down. In 2020, she accused the London Palladium of "censorship" after the venue dropped the red curtain on her show before it was even over, per The Hollywood Reporter. She also clapped back at rapper 50 Cent in 2021 when he mocked one of her sexy Instagram photoshoots. "You're just jealous she won't look as good as me or have as much fun when you're my age!" she said on IG, per the Daily Mail. Now, Madge is facing a new round of censorship, and it has her baffled.
Madonna doesn't know why Instagram blocked her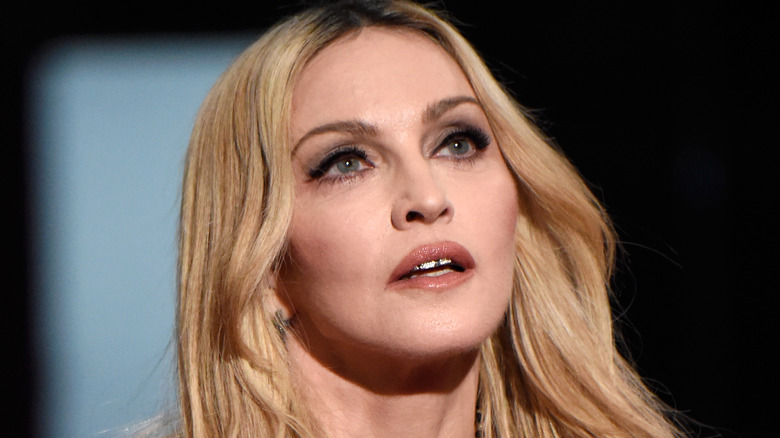 Kevin Mazur/Getty Images
On May 19, Madonna and her crew were all set to broadcast live on Instagram, but the photo and video sharing app, owned by Meta, had other ideas. In a video posted to her official IG, Madonna was shocked when a bubble pop ups on her phone, telling her she is banned from going live on the platform. "What the f**k! We're blocked from going live?" she exclaimed in her perplexing half-British accent, before deadpanning, "I've never worn so many clothes in my life." After her team member read out some of the community guidelines that outline the app is a "safe place for inspiration and expression," the "Hung Up" singer said, "I'm speechless."
In her IG Stories, she indicated the live broadcast was planned to include her "Frozen Remix" collaborator Sickick, and then filmed herself speaking to him about the ban. "I don't know why. They're not giving me a reason," she told him on video chat. "It's like a bureaucracy inside of a computer." She then added that she hasn't done anything racy on the app this week, but the ban could be a "delayed reaction" to posts about her racy NFTs. 
This isn't the first time she's been in IG's bad books. In 2020, her account was flagged for promoting COVID-19 conspiracy theories surrounding hydroxychloroquine. In November 2021, Madonna decried IG's censorship after her sexy photoshoot that displayed her exposed nipple was taken down by the app.