The Sad Truth About Lisa Marie Presley's Relationship With Her Father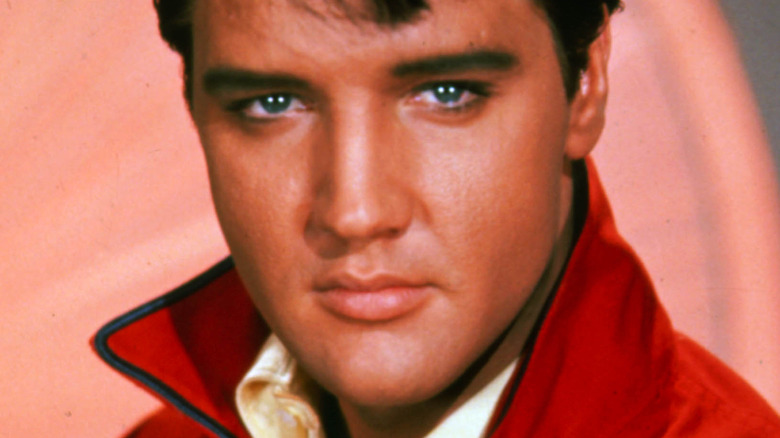 Getty Images/Getty Images
Elvis Presley had many relationships throughout his life, including Ginger Alden, Linda Thompson, and of course, Priscilla Presley. But beyond the music and glamour, arguably the most important woman in his life was his daughter, Lisa Marie. The two were, as they say, thick as thieves, turning Presley's Graceland Mansion into their personal playground. Lisa Marie split her time between living with Priscilla and Elvis — and it was apparent which one she preferred.
"He was not strict at all. And I got away with murder. When he would sleep all day, me and my friends had the run of Graceland all day, and I knew no one was going to tell me what to do, because they would get fired," Lisa Marie said on "The Talk" in 2013. "I was, truthfully, a terror, to be honest. I'm not proud of that particularly. My mom was completely the opposite, she was really strict, so it was very confusing."
Elvis even flew Lisa Marie on his private plane so she could see the snow. According to Rolling Stone in 2003, she always cried when it was time to leave for her mother's. Time was precious for them. Sadly, Elvis Presley passed away when Lisa Marie was only 9 years old, leaving the young child with a mixed bag of memories.
Lisa Marie Presley remembers the last time she saw her father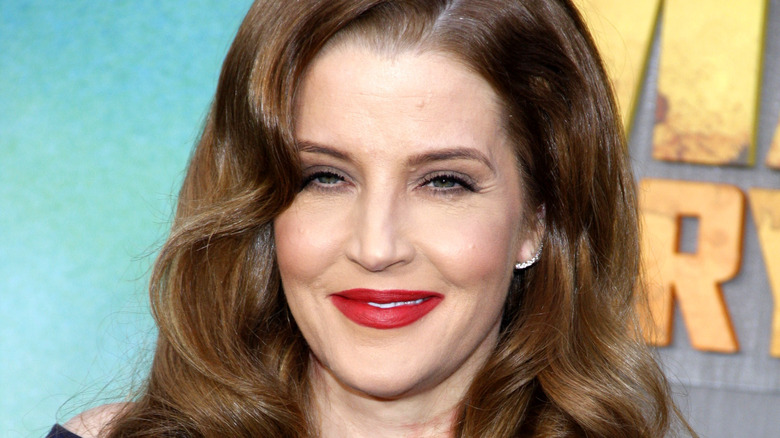 Tinseltown/Shutterstock
Elvis Presley died during the early hours of August 16, 1977, at his Graceland Mansion. Lisa Marie was visiting at the time and pretended to be asleep when her father checked in to kiss her goodnight.
"It was 4 a.m. I was supposed to be asleep, actually. He found me," Lisa Marie said, according to Radar Online. Lisa Marie wouldn't see her father again until she was sprawled out on the floor of his upstairs bathroom. Presley's then-girlfriend Ginger was attending to him. Instinctively, Lisa Marie ran and called Presley's former girlfriend Linda Thompson, who recalled Lisa Marie saying, "My daddy's dead! He's smothered in the carpet!"
Following her father's death, Lisa Marie became enveloped in one of the unhappiest periods of her life. She felt like death was a spectator following her. "I feel like I've lived four lives in one. I dealt with death early on. It wasn't just my father, it was my grandma, my grandpa, my great–grandfather, my aunts — all in a two–year period. I didn't have much of a runway into life. I was, like, a deep, dark kid who was always melancholy," she said in a 2003 interview with Newsweek.
Lisa Marie Presley reflects on her father's legacy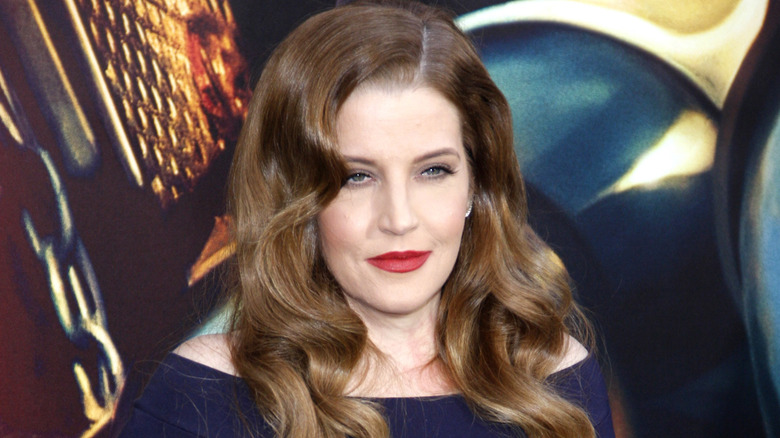 Tinseltown/Shutterstock
Lisa Marie Presley, along with her mother Priscilla, play a major role in keeping her father's legacy alive for future generations. Elvis Presley's Graceland Mansion, where so many childhood memories were made, is now open to the public to visit. According to Blasting News, in 2020, Lisa Marie still regularly visits the mansion with her family, especially at Christmas time. She considers it a place where she can be closer to her dad.
While the mansion is available to tour, Lisa Marie has closed off the upstairs quarters where Elvis spent most of his time. The area is still very much like Elvis left it, as if it's waiting for the king to one day return. Still, Lisa Marie discovers new things about her father there all the time.
According to the Express, in 2022, Lisa Marie said, "There was a quote on the wall as I was leaving the [new Graceland] exhibit, it said something like: 'Becoming a father is the best thing that's ever happened to me.' I had never seen it before, last night was the first time I saw it, so that was really cool."