What Is The Real Meaning Of Daylight By Harry Styles? Here's What We Think
Kevin Mazur/Getty Images
Former boy bander Harry Styles dropped his third studio album in May 2022 and it's more proof that he has long since shed his preppy, poppy "One Direction" persona. The album is titled "Harry's House" and it deals with more mature themes, such as love, lust, identity, empathy, and homecoming. For Styles, who tours all over the world, "home" is more of an abstract concept. "I think, much like happiness, [home] isn't necessarily a final resting place ... it is a journey and it's kind of peaks and troughs of happiness, sadness — all of the things that make you feel alive," Styles reflected to NPR's Leila Fadel.
In a separate interview with Billboard, the "Adore You" singer opened up about his new solo album and his previous two works, "Fine Line" and "Harry Styles." In Styles' opinion, "Harry's House" is a creative 360 degrees from his other works, which is a good thing. "I don't ever want you to finish an album and feel like, 'Oh, OK, I know exactly what he's gonna make next time.' I want to feel like I have no idea what the next album sounds like ... That's a really exciting place to be in," he said.
With its funk-inspired production, "Harry's House" has already received praise for its heartfelt lyrical content. It features everything from the laid-back sounds of "Little Freak," to songs like "Matilda" and "Boyfriends," which tackle thematically darker material — but it's his track "Daylight" that really has fans talking.
Fans want to know if 'Daylight' is about Taylor Swift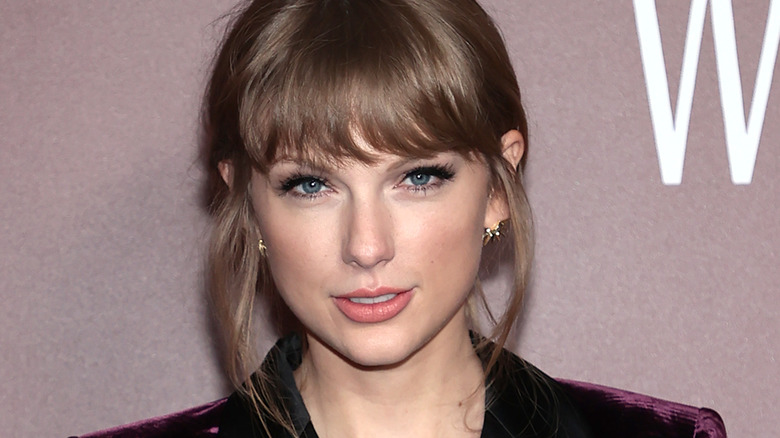 Dimitrios Kambouris/Getty Images
Harry Styles' new song "Daylight" is making waves for more than just its funky, electronic vibes; Taylor Swift also has a song called "Daylight," according to E! News. As fans may recall, Swift and Styles had a short-lived relationship back in 2012, but it was meaningful enough to spark plenty of lyrical inspiration for both singers. From "Style" to "Out of the Woods," Swift's "1989" album was packed with references to her ex, while Styles sang about Swift in "Two Ghosts," per Bustle. Lines like "Same lips red, same eyes blue / Same white shirt, couple more tattoos" left little room for speculation, and Styles called the song's subject material "pretty self-explanatory."
Although Swift and Styles' relationship has long since faded into fan lore, and both have moved on with other partners, many have been wondering whether Styles' "Daylight" is another tribute to his ex-girlfriend. Apparently, this isn't the case, as Styles explained in a SiriusXM interview with Howard Stern. Though Styles appeared to smile when the radio host brought up Swift, the "Watermelon Sugar" crooner was quick to shoot down any rumors about Swift. "You know I'd love to tell you [that] you're spot-on, but you're not," Styles told Stern. "We will always wonder." Instead, he described the song as a kind of "stream of consciousness" which depicts the experience of having a crush on someone who "ain't got time for me right now."
'Daylight' is about a frustrating relationship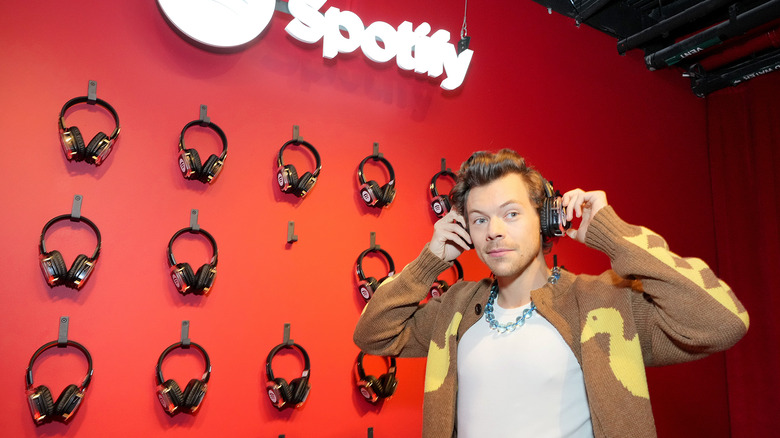 Kevin Mazur/Getty Images
Some songs come quickly — just ask Lady Gaga, who wrote "Just Dance" in 10 minutes — but "Daylight" wasn't one of them. In an interview with Apple Music's Zane Lowe, Styles explained that he put blood, sweat, and tears into making the song was all it could be. "'Daylight was like, we have to find a way to stay awake and finish this because if we all go to bed then this is going to turn out not what it would if we finished it tonight," he recalled. "We pulled an all-nighter and then went down to the beach as the sun was coming up."
With lyrics like "Reading your horoscope, you were doing cocaine in my kitchen/ You never listen/ I hope you're missing me by now/ If I was a bluebird I would fly to you/ You be the spoon, dip you in honey so I can stick to you," Styles said in a separate interview with Howard Stern that the song is about a lover who had blown him off. Rather than connecting to Taylor Swift's song "Daylight," Styles chose the title of his song because of its symbolic meaning. Per PopSugar, he "curses the daylight" because it means that they must separate. The outlet also speculates that it could be about a long-distance relationship where Styles and his mysterious lover are separated, as the opening lyrics "I'm on the roof / You're in your airplane seat" may suggest.