The Truth About Ellen DeGeneres' Relationship With Stephen 'tWitch' Boss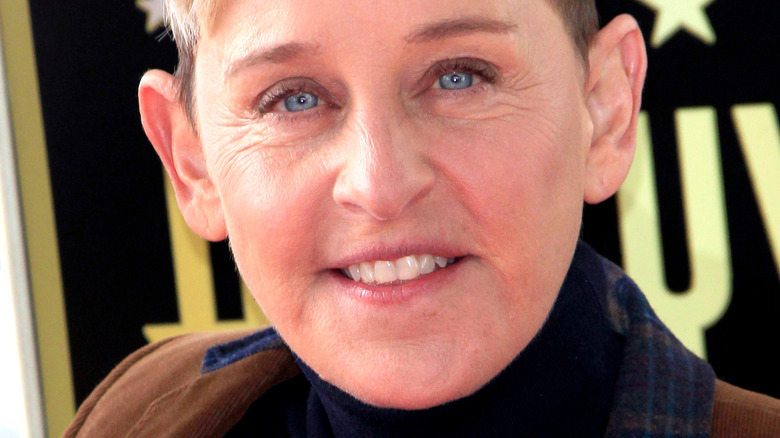 Kathy Hutchins/Shutterstock
After nearly two decades and 19 seasons, "The Ellen DeGeneres" show is set to end. The chat show, which premiered in 2003, has seen Ellen DeGeneres interview countless actors, musicians, and other public figures. In addition to her hilarious interviews, DeGeneres is also known for her funny dance moves and often dances her way onto the stage at the start of her show. Assisting DeGeneres in her crowd-rousing dance breaks, is her resident DJ, Stephen "tWitch" Boss.
Boss joined the popular NBC talk show in 2014 as the show's DJ, before being promoted to executive producer in 2020. However, long before the DJ joined the daytime talk show, he made a name for himself as a finalist on "So You Think You Can Dance." During Boss' run on the dance competition series, DeGeneres joined him as his guest dance partner for the Season finale. Boss would later appear on DeGeneres' show as her DJ of the Day, in 2013. And while it's clear that DeGeneres and Boss have built a solid relationship, their bond has been tested over the years.
tWitch comes to Ellen's defense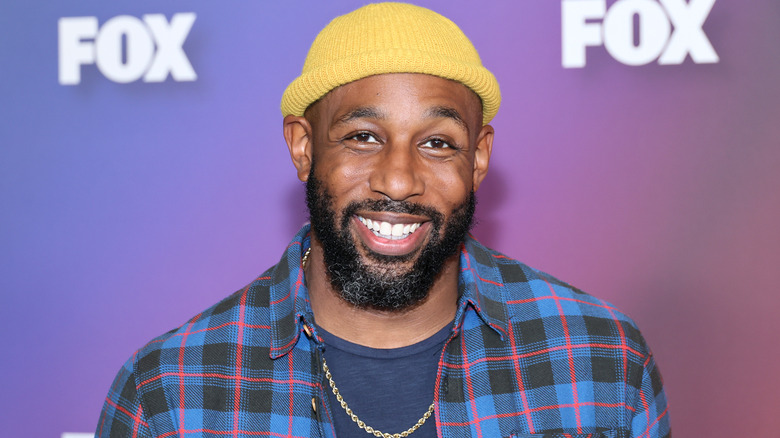 Dia Dipasupil/Getty Images
In 2020, Ellen DeGeneres' daytime program was accused of fostering a toxic work environment. The claims were also supported by DeGeneres' former DJ, Tony Okungbowa. Okungbowa spoke out about the difficult culture backstage on the show. "I did experience and feel the toxicity of the environment and I stand with my former colleagues in their quest to create a healthier and more inclusive workplace as the show moves forward," he wrote on Instagram.
Following the flurry of accusations, Stephen "tWitch" Boss, spoke out in support of Degeneres."Obviously, there's some things to address, but from my standpoint and from countless others, there's been love," Boss said to Us Weekly. "I'll just leave it at that until there's a time where we can address this more publicly. There's been love and there will continue to be love." Boss would remain with "The Ellen DeGeneres Show" through the controversial period, solidifying his loyalty to the comedian.
tWitch and Ellen are still close friends
After eight years on "The Ellen DeGeneres Show," there's no question that host, Ellen DeGeneres, and DJ-turned-executive producer, Stephen "tWitch" Boss, have a close relationship. Boss has even taken on hosting duties when DeGeneres has been away. In addition to moderating games and other fun bits on the show, Boss also joined DeGeneres as the announcer and MC for her NBC game show  "Ellen's Game of Games."
And if there was still any doubt that the pair have a strong friendship, DeGeneres has openly gushed over her longtime pal, calling him her favorite addition to her show. "tWitch, do you want to know my favorite thing that we've added?" DeGeneres asked the DJ on her daytime show. "It's you," she added, before playing a montage of her favorite moments of the pair from the show.
For his part, Boss admits he is not ready for the show to end "just yet," but understands that everything comes to an end. "This is the natural order of things," he said to Entertainment Tonight. "I'm just excited for my friend to start her new chapter of the rest of her journey, you know?"