What Is The Real Meaning Of Matilda By Harry Styles? Here's What We Think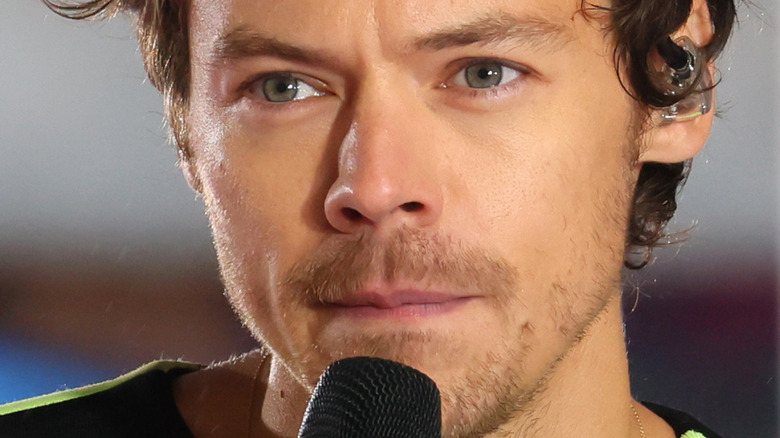 Dia Dipasupil/Getty Images
With the May 20 release of "Harry's House," fans are again going wild the former One Direction star. In a SiriusXM interview about his new album, Harry said, "There are things that have affected me that I felt are more important to write about. And I think songs like 'Matilda' and 'Boyfriends' and stuff ... is being true to what I'm experiencing at the time."
Styles is also known for his kindness and compassion, despite the demands of fame. In a 2019 interview with The Guardian, the singer said, "It's when you meet the people who are successful and aren't nice, you think: 'What's yer excuse? Cos I've met the other sort.'" Styles' star will continue to rise with the release of "Don't Worry Darling," directed by his girlfriend, Olivia Wilde.
The British singer became the first-ever solo male artist on the cover of Vogue in 2020. "As a kid, I definitely liked fancy dress," Styles revealed in the Vogue cover interview. "I find myself looking at women's clothes, thinking they're amazing." His music icons inspired Styles to create a gender-neutral vibe. In a 2019 Dazed interview, Styles said, "So, I think [for] the people I have always admired and looked up to in music, clothes have always been a big part of the thing. Like Bowie, and Elvis Presley."
In the Vogue interview, Wilde talked about her leading man. "I hope that this brand of confidence as a male that Harry has — truly devoid of any traces of toxic masculinity — is indicative of his generation." Styles opened up about his third solo album and the emotional song "Matilda" with Zane Lowe in an Apple Music interview. Grab a tissue before going on!
Harry Styles said friends cried listening to Matilda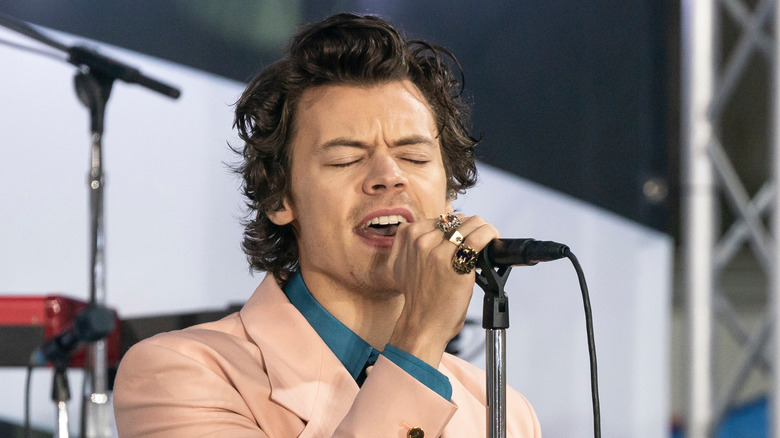 lev radin/Shutterstock
One of the most poignant tracks on the "Harry's House" album is "Matilda." Harry Styles revealed to Zane Lowe he shared the song with friends, and Styles said that "all of them cried" over the acoustic track. "Matilda" is an emotional ballad that chronicles the problems of a young woman with a troubled past who wants a brighter future. Two chorus lines give insight into this powerful song: "'Cause they never showed you love/You don't have to be sorry for doing it on your own."
Styles talked to Zane Lowe in an Apple Music interview. The British singer said the ballad was about a friend, saying, "I had an experience with someone, where in getting to know them better, they revealed some stuff to me that was very much like 'that's not normal.'" Styles continued, "'Matilda' is relatively self-explanatory... It's more important than making music about myself, it could mean more to you and a lot more people."
Although Styles referred to the classic children's book "Matilda" when speaking to Lowe, some have linked the song to his ex-girlfriend Camille Rowe, who once played a character named Matilda. Fans are comforted and inspired by the lyrics. One fan, on a sub-Reddit for people dealing with CPTSD, wrote that the song's "message is beautiful and hopeful." The lyrics are gutting, but empowering: "But I know that you feel like a piece of you's dead insidе / You showed me a power that is strong еnough to bring sun to the darkest days." It sounds like the song is helping people, exactly as Styles hoped.
Harry Styles is a new type of superstar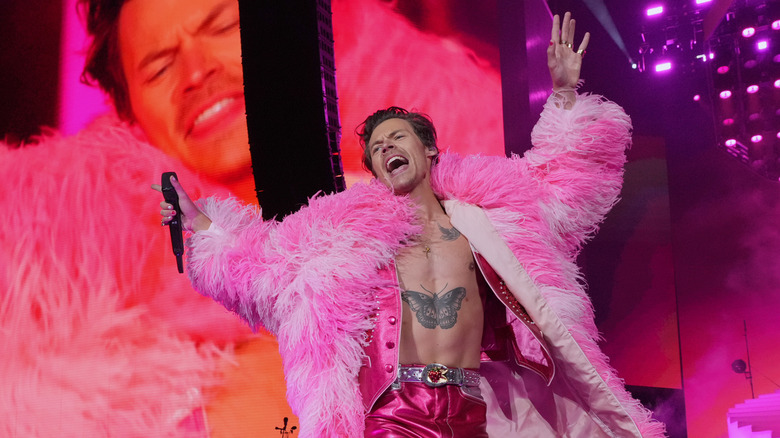 Kevin Mazur/Getty Images
Harry Styles is often seen as a new type of superstar, defined by his self-assurance and good heart. The former Direction star is known for his dandyish approach to fashion, wearing nail polish, pearls, dresses, and boas on stage and in everyday life. Girlfriend Olivia Wilde told Vogue, "It's pretty powerful and kind of extraordinary to see someone in his position redefining what it can mean to be a man with confidence." 
Gucci's Alessandro Michele summed up why so many adore Styles, explaining to Vogue, "He has the aura of an English rock-and-roll star — like a young Greek god with the attitude of James Dean and a little bit of Mick Jagger — but no one is sweeter. He is the image of a new era." 
During an exclusive interview with Better Homes & Gardens, Styles opened up about his personal growth saying, "I think that accepting living, being happy, hurting in the extremes, that is the most alive you can be. Losing it crying, losing it laughing–there's no way, I don't think, to feel more alive than that." 
The album reveals the slowed-down reality made inevitable by the 2020 Covid pandemic. Styles explained in the interview, "I think we're in a moment of reflection." He also opened up about the importance of home: "I realized that that home feeling isn't something that you get from a house; it's more of an internal thing."