Scott Disick Gives Khloe Kardashian's Boyfriend His Stamp Of Approval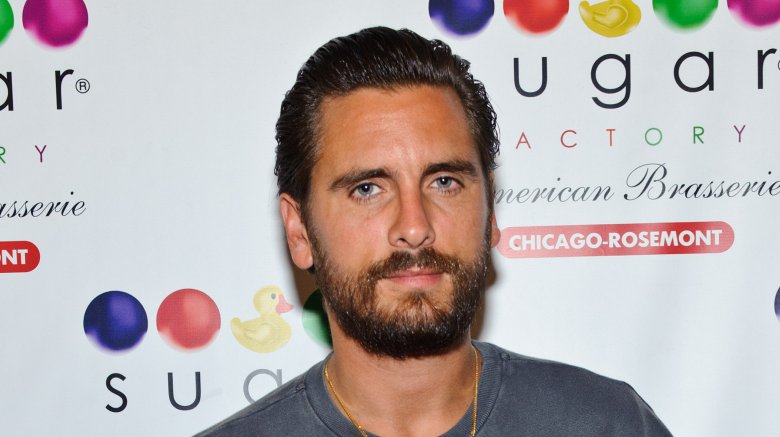 Getty Images
The reality star is a definite fan of Tristan Thompson.
Scott Disick was joined by Khloé Kardashian during an interview on Steve Harvey's daytime talk show, Steve, on Thursday, Sept. 21, 2017. During their chat, he shared some kind words about Kardashian's current beau, Entertainment Tonight reported.
"He's, like, the first nice, normal guy she's ever brought home. Not that we're nice and normal!" the 34-year-old said, describing the Cleveland Cavaliers player. "He's an unbelievable guy...I'm just not used to that." Upon realizing the slightly backhanded compliment, Disick quickly clarified, "One guy she dated is a very close friend of mine who I love, so that's not true." Either way, it's nice to see Disick approve of his friend's relationship, as the cute couple are already getting serious.
As Nicki Swift previously reported, Thompson, 26, and Kardashian, 33, are already talking marriage. "I would love to have a family. We've talked about it," the Keeping Up With the Kardashians star told the Evening Standard in April 2017, when the two had been dating for less than a year. "He [already] is a father, and I know for a fact that he would be an impeccable father. I definitely want to be a mom. But I don't put the pressure on it. It's not like, 'the clock is ticking.' I feel in my soul it will happen."
She added that she and Thompson, who sweetly surprised his girlfriend with huge birthday blowout in June, share the same values. "I'm a Christian; he's a believer in God and that's important to me," Kardashian said. "Tristan's morals and ethics are everything I've wanted and need in my life."
We're so glad to see Khloé find happiness with the NBA player. But to find out why she hasn't always been so luck in love, read up on her most painful relationship confessions.