The Selling Sunset Cast Has Some Thoughts About Chrishell Stause's Steamy New Relationship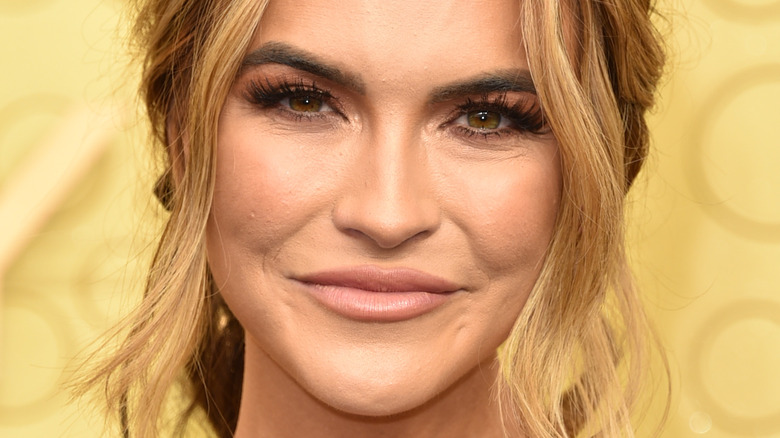 John Shearer/Getty Images
Chrishell Stause's "Selling Sunset" co-stars have something to say about her relationship with G-Flip.
In case you haven't heard, Stause started dating Australian musician G-Flip earlier this year. At the "Selling Sunset" reunion in early May, she opened up about her new partner and how happy she is with them. "I recently have been spending a lot of time with someone that's very important to me. Their name is G Flip," she said, per Us Weekly. "They're non-binary, so they go by they/them."
In the same month, she explained the nature of their relationship via Instagram to fans who may have been confused about her dating history. After all, Stause has only ever publicly dated men. "I know some of you won't understand this or agree with this but for me, it is about the person. It is about their heart," she said. "Yes, there's that part of you that's what you're attracted to. But for me, I am attracted to masculine energy. And I don't really care what the physical form is." She added, "I know this is new for you guys. I understand that it's confusing. But I think it's an act of love to understand that if it's not something that you know of, keeping that curiosity about life and evolving forward."
Stause appears to be as happy as ever, and her co-stars acknowledge that. In fact, many of them are excited for her.
The Selling Sunset cast says they are 'proud' of Chrishell Stause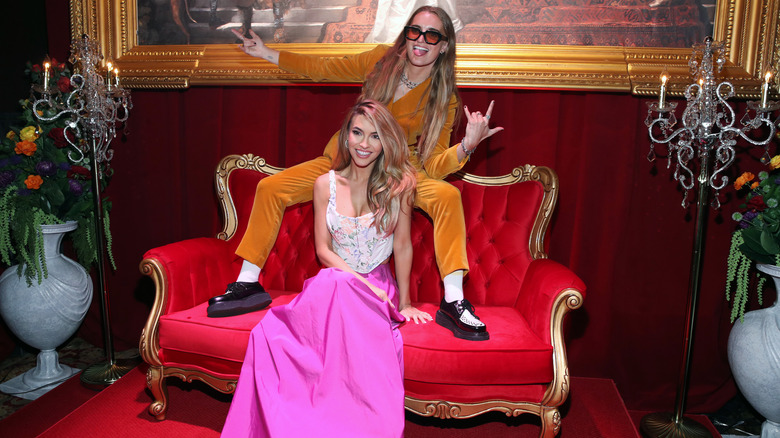 Jonathan Leibson/Getty Images
Chrishell Stause's "Selling Sunset" co-stars are beyond ecstatic that she's in a good place right now. At a Netflix event, Davina Potratz told People that she wasn't aware that Stause had been dating G-Flip at first, but was happy for her once she got wind of the news.
"I didn't know they were dating so me and Maya were like 'wow,' really surprised — I think Heather didn't know either," she confessed. "But I knew they were friends, I had met them and they're super lovely and I'm excited. I'm just really happy for them, you know, but we didn't know they were dating so it was news for us too." Other cast mates offered their support to Stause, as well. Maya Fitzgerald said that she's "100% proud" of her co-star for "being brave and saying her truth," while Amanza Smith shared that she "supports both of them and whatever they choose to do to be happy."
Indeed, G Flip and Stause seem to be enjoying each other's company. In an interview on the PEOPLE Every Day podcast, G Flip said that, while the both of them have different priorities at the moment, they're in it for the long haul. "I definitely see children in my future. Right now, me and Chrishell know where we are in the stages of our lives. And we're very transparent about that," they said. "I'm very fortunate to have her in my life. We both feel like we'll be in each other's life forever. We have like a very strong connection that you don't find every day."