How Much Did Stassi Schroeder Make Per Episode On Vanderpump Rules?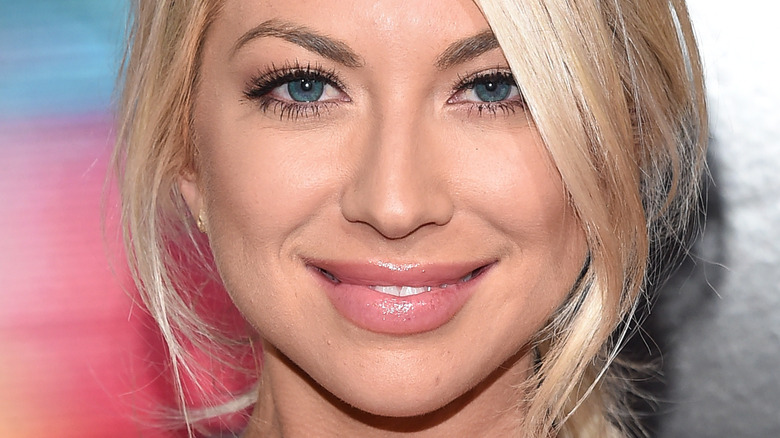 DFree/Shutterstock
Stassi Schroeder was a staple on "The Real Housewives of Beverly Hills" spin-off "Vanderpump Rules" for a whopping eight seasons, dipping out only briefly for Season 4 when she tried her hand at being a recurring castmember rather than a full-timer. But she quickly made her big return to full-time status, staying with the Bravo hit until she departed in 2020 under a cloud of controversy.
It's no secret that Schroeder was dramatically let go from the series. She and Kristen Doute were fired from "Vanderpump Rules" in the wake of Faith Stowers, their former co-star, discussing a seemingly racially motivated incident in which she claimed Schroeder and Doute falsely accused her of a crime she didn't commit. "Bravo and Evolution Media confirmed today that Stassi Schroeder, Kristen Doute, Max Boyens and Brett Caprioni will not be returning to 'Vanderpump Rules,'" a spokesperson for Bravo told Variety, also confirming that Boyens and Caprioni would not be returning after racially insensitive tweets resurfaced. Even worse? Schroeder claimed on "The Morning Toast" in April 2020 that she was actually set to appear in a spin-off before she was booted from the main show.
But waving bye bye to the franchise also meant waving bye bye to a pretty hefty paycheck. So, let's get down to it. How much did Schroeder really make on Vanderpump Rules?
Stassi Schroeder's Vanderpump Rules paycheck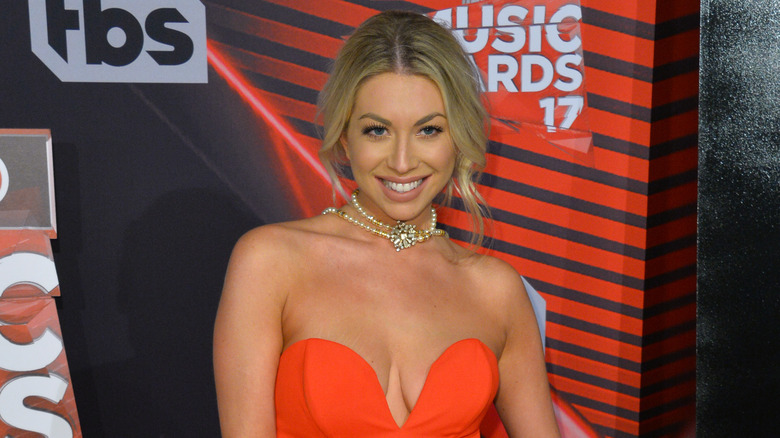 Jaguar PS/Shutterstock
It certainly pays to be a reality TV star, because Stassi Schroeder gets paid. The Hollywood Reporter claimed in 2020 that the core cast of the show (which Schroeder was at the time) made a whopping close to $25,000 an episode. The amount of episodes made has differed from season to season, but Season 8, Schroeder's last, was made up of 24 episodes, suggesting she may have pocketed a very impressive $600,000 for a single season. Not bad. Not bad at all! That's made even more impressive when coupled with claims the core cast's salary was closer to $10,000 for the first season, with Radar Online reporting that was bumped to $15,000 in 2018.
It's no surprise then that with that salary, Schroeder has an impressive net worth for herself over the years. As for how much this reality star is worth? $2 million, according to Celebrity Net Worth. That makes her the richest former "Vanderpump Rules" castmember, apart from ring leader Lisa Vanderpump. As for how much "The Real Housewives of Beverly Hills" stalwart is worth? Celebrity Net Worth claims that's an eye watering $90 million.
How does Stassi Schroeder spend her money?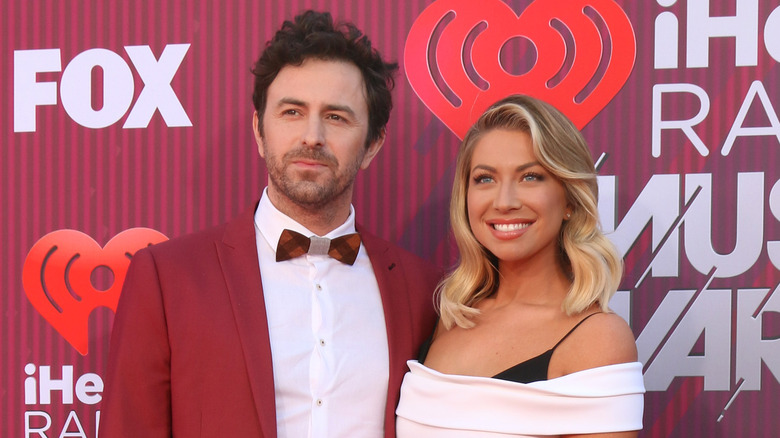 Kathy Hutchins/Shutterstock
Stassi Schroeder has certainly made the most of that "Vanderpump Rules" salary. Schroeder and her now husband, Beau Clark, got themselves some very impressive real estate, buying a $1.7 million mansion in the Hollywood Hills according to E! News. It seems like a lot of that cash was also splashed when the couple officially tied the knot, as Daily Mail reported Schroeder and Clark got married in a lavish ceremony in Rome, Italy, in May, following a smaller ceremony in 2020 due to COVID protocols.
It's not clear how much the big ceremony actually cost, though she admitted she had a modest budget on her "Straight up with Stassi" podcast back in 2020. "Beau's gonna think our wedding is like $30,000, meanwhile..." she teased of the likely hefty price tag, before clarifying, "I'm not going to be spending half a million dollars on a wedding." But that didn't mean she'd be reigning it in too much, as she added they were paying for the whole thing themselves. "Beau and I are both doing it on our own so that way, no one can tell us what to do," she shared.