Who Are Kathy Hilton And Kyle Richards' Fathers?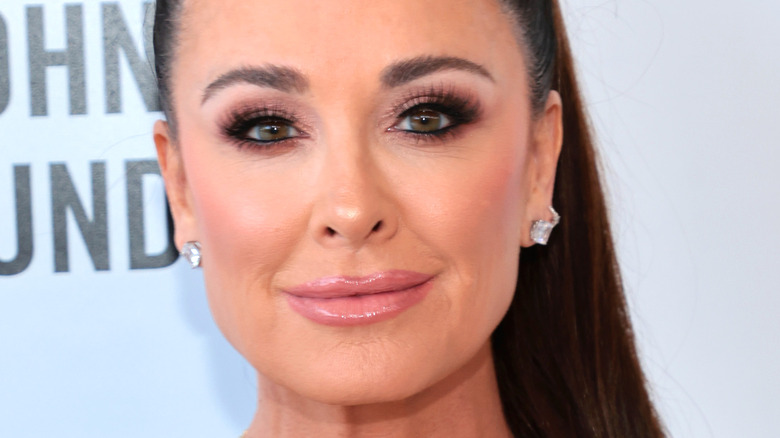 Jamie Mccarthy/Getty Images
Even way before Bravo star Kathy Hilton joined the cast of "Real Housewives of Beverly Hills" and essentially stole the show with her one-liners and all-around quirky behavior, fans were already painfully aware of her and little sister Kyle Richards' not so hunky-dory dynamic. 
"Kyle and I have had our ups and downs," Hilton revealed to Variety in 2021 about the celebrity sisters' rollercoaster ride of a relationship. "And if my mom was still here, it never would've happened. We wouldn't have fallen out," she added. "It was frustrating because I think I could've had a platform if I wanted one, but I chose to keep silent. We started to put the pieces back together a couple years ago. I had a little birthday dinner for her here at the house. I started to see what I was missing out on with my nieces. Nothing should ever come between sisters. It was heartbreaking to me, and my husband could see that," she continued. 
But what about their fathers? Would they have also played an integral role in keeping the family together if they were still living? Here's everything we know about Hilton and Richards' dear ol' dads...
Kyle Richards' father adopted Kathy Hilton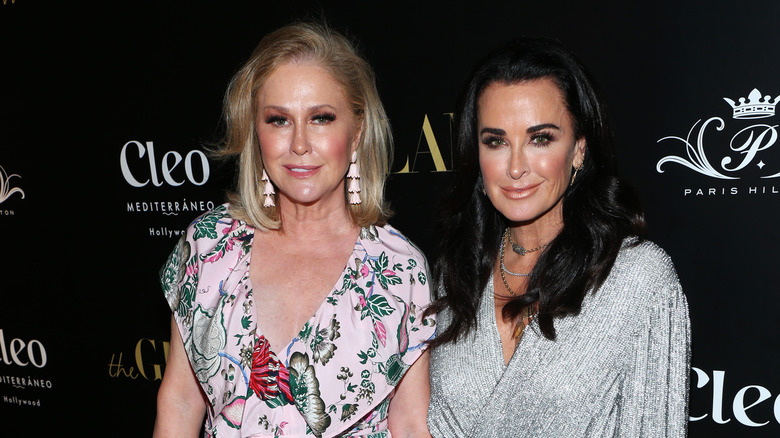 Phillip Faraone/Getty Images
Half siblings but a whole lotta love.
While Kathy Hilton and Kyle Richards share different biological fathers, they were raised by the same man. Per Showbiz Cheat Sheet, Hilton and Kyle's mother, Kathleen Dugan Avanzino Richards Catain Fenton aka Big Kathy (say that five times fast), was married at least four times. The story goes that Hilton was born during her first marriage to Larry Avanzino but it was Kenneth Richards, Big Kathy's second husband and Kyle's father, who went on to adopt Kathy and raise her as his own, according to Show Biz Cheat Sheet.
In 2018, Kyle took to Instagram to honor her late dad with a father's day post. "My Dad was an incredible father," she gushed before rattling off a long list of activities they did together. "Oh, the good old days," she recalled. "We must have exhausted you. Sorry I didn't become a lawyer. Happy Father's Day Dad. I miss you," she concluded. Meanwhile, Hilton has also spoken publicly about fond memories with her adoptive father. "We have a nine-year age difference," she explained to Bravo Insider of her and Kyle's age gap. "So obviously, at Christmas, I figured out Santa wasn't real. But Kyle didn't know that. So I was able to join in the fun with my mom and dad and help surprise her." So sweet.
Kathy Hilton and Kyle Richards just weathered a 'rough patch'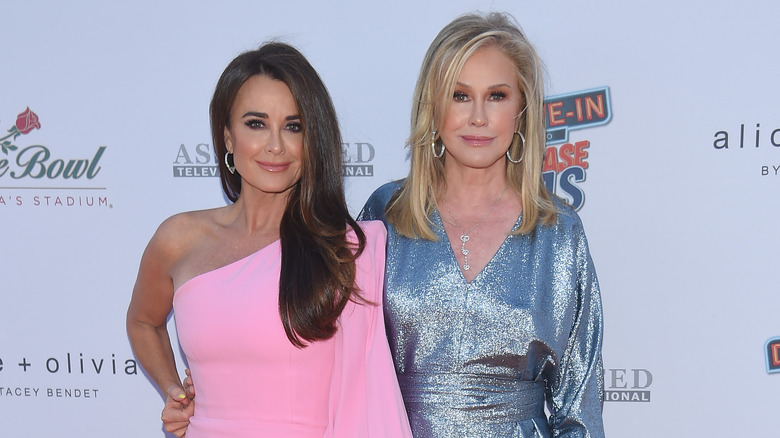 DFree/Shutterstock
Perhaps it's that same love for family and their shared history together that keeps bringing the famous sisters back together again and again. 
On the May 11 episode of "Watch What Happens Live," Kyle Richards admitted to host Andy Cohen that she and Kathy Hilton went through a "rough patch" after Season 11 of "Real Housewives of Beverly Hills" wrapped. She was adamant, however, that the two were officially on speaking terms again. Later during an interview with Page Six Richards elaborated on the sisters' ever-changing dynamic. "It's so complicated and complex," she explained. "All I can say is, we're family and we're going to have these moments," she continued. "I feel like my sisters and I, we have arguments, we make up, we're blood. I don't know if everyone is like that. The fact that we're on television complicates things," she added. "A lot of people think, 'Wait, are you upset that they put Kathy on the show?'" she revealed. "It was my idea," she insisted. "I went to [Bravo] and said, 'I think my sister would be great on the show. She's so funny and we're in such a good place,'" she clarified. 
Something tells us these two will be back up to their old sisterly hi-jinks in no time...