Britney Spears' Dad Could Be In Hot Water Soon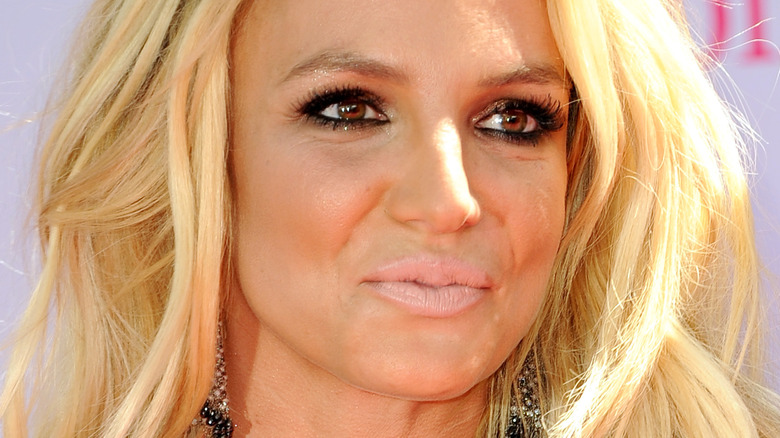 Tinseltown/Shutterstock
Britney Spears' father, Jamie Spears, who was primarily responsible for subjecting her to a years-long conservatorship, may find himself in deep legal trouble soon.
Britney has always been vocal about her volatile relationship with her dad. When she was released from her conservatorship, the pop star said Jamie had completely stripped her independence and "womanhood" when she was under his control. "The first day my dad became a conservator I will never forget !!!" she wrote in a now-deleted Instagram post, via Page Six. "He said 'I'm Britney Spears and I call the shots from now on' and ever since that day I felt a huge part of my womanhood stripped from me ... I was never the same." During their conservatorship battle, Britney also revealed that she felt "enslaved" by her father. "He loved the control he had over me, one hundred percent," the singer claimed, per Us Weekly.
But, even though she's now free, Britney's legal battle against her father is far from over. In January, Jamie's legal team challenged Britney's claims about her conservatorship. Variety also reported they are still working around issues regarding payment of his legal fees, along with accusations that Jamie operated intense surveillance over Britney during the conservatorship. Jamie is now due for a deposition, but apparently, he has repeatedly been refusing to participate.
Jamie Spears is reportedly 'running and hiding' from deposition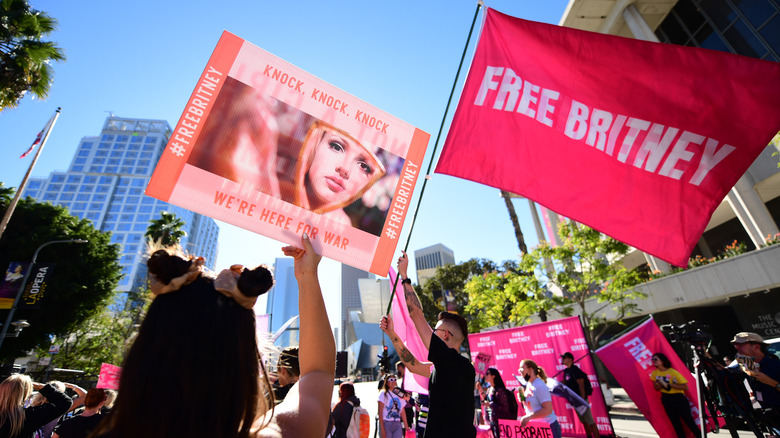 Chelsea Guglielmino/Getty Images
Britney Spears' legal team is ready to depose Jamie Spears, but the latter has been reportedly trying to dodge appointments for months now. According to documents obtained by Entertainment Tonight, Britney's lawyer, Mathew Rosengart, sent Jamie multiple notices, with the first one dating back to October 2021, but he has refused all of the "numerous" dates proposed by the team, while also failing to provide alternative dates himself. It has come to a point where Britney's attorneys agreed to do the deposition in Los Angeles, Louisiana, or any other place with a "suitable facility," but the proposals have fallen on deaf ears.
"Mr. Spears can run, but he cannot forever hide from his legal and fiduciary obligations. His stonewalling and obfuscation must not stop the truth from coming to light; it has only required that the parties expend unnecessary resources in a protracted battle to obtain his compliance," the documents stated.
Jamie is not the only parent Britney is in contention with. She's also having issues with her mother, Lynne Spears, as she is trying to get the singer to pay her legal fees, claiming that she and her attorneys stepped up when her daughter needed it the most. But Britney's team refuses to give in. "Ms. Spears should not be burdened with what happened here," Rosengart told the court, per Rolling Stone. "This is exploitative of Britney Spears. She was not under the impression that she would have to pay these legal fees."