How Jack Nicholson Almost Got Vladimir Putin A Job In Hollywood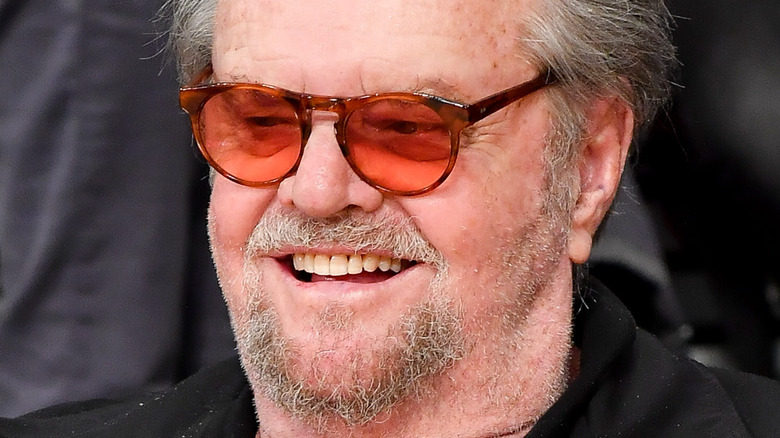 Allen Berezovsky/Getty Images
Jack Nicholson is widely known among American and international audiences alike. Not only as a formidable Hollywood actor during his six-decade-long career, but also for his outspoken and likable personality. Although he has made a few noteworthy (and sometimes controversial) comments on American politics, Nicholson is not particularly known for getting involved in the nitty gritty of international affairs. It stands to reason, then, that he may have been rather unfamiliar with Russian President Vladimir Putin when he almost helped him out over 20 years ago. 
In 2001, Putin was the newly elected president of the Russian Federation, coming right off the heels of the late Boris Yeltsin's disastrous economic mismanagement of the country, which led to a massive growth of inequality and corruption. This led to Putin, declaring his intent to "make Russia strong again," being elected by a wide margin. It also led to many Americans, still remembering the tense and provocative days of the Cold War, to welcome him as "great to deal with" and a potential reformer. 
It is no surprise, then, that Jack Nicholson, often regarded as the typical all-American man, was among these Westerners who welcomed Putin — even going so far as to offer him a Hollywood job. 
Jack Nicholson and Vladimir Putin exchanged friendly words in 2001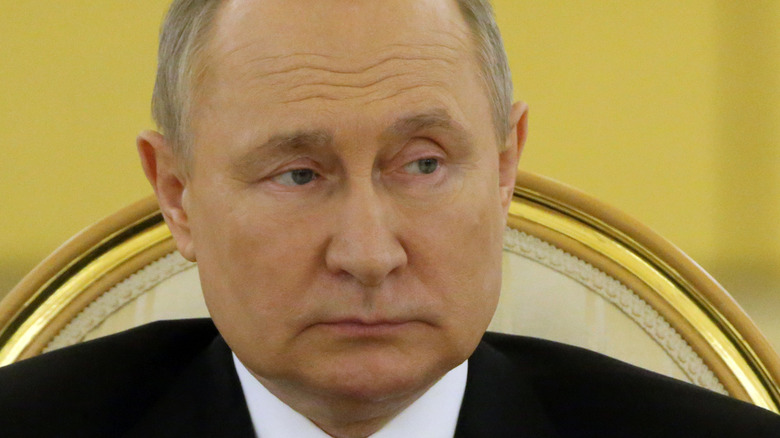 Contributor/Getty Images
In June 2001, film star Jack Nicholson and the newly elected Vladimir Putin met for the first time at the Moscow International Film Festival. There, according to The Guardian, the then-48-year-old Putin declared himself a fan of the then-64-year-old actor's work, saying he "most [liked]" Nicholson's Academy Award-winning performance in "One Flew Over the Cuckoo's Nest." Nicholson, in turn, responded that he had always had a "life-long" dream to visit Moscow.
According to Independent.ie, Putin also told Nicholson that Russian audiences probably knew him best for his role as the Joker in Tim Burton's 1989 hit, "Batman." That wasn't all, however. The Guardian also reported that Nicholson, who has acted as producer and director on a number of films (both films in which he has appeared and films where he hasn't), reportedly offered Putin a job as co-producer on a future project.
Given that the Russian president was just getting started in his own job, and that Nicholson's career, especially in his non-acting roles, was winding down, the comment was likely made in jest. Of course, the offer led nowhere, and Putin remained comfortable in his job as the ruler of his country. 
Vladimir Putin also met Sean Penn at the same festival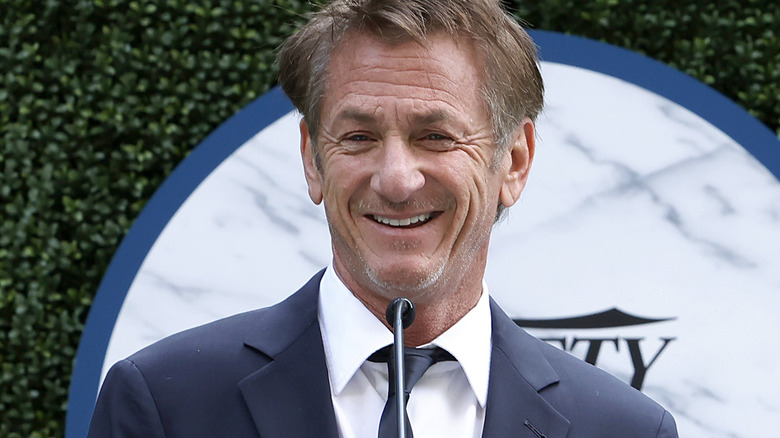 Frazer Harrison/Getty Images
Jack Nicholson was not the only American star who Vladimir Putin saw during the 2001 Film Festival. According to The Guardian, Academy Award-winning actor Sean Penn, then 40, was also at the scene, in preparation for a screening of his 2001 film, "The Pledge" (a film which Penn directed and Nicholson starred in). Unlike Nicholson, however, he did not appear to cozy up to the to-be dictator. 
In fact, in the years since, Penn, now 61, has spoken out against Putin, 69, most notably against his recent invasion of Ukraine. At the onset of the invasion in February 2022, Penn warned that Putin would be making "the most horrible mistake for all of humankind" if he proceeded with the invasion, and even partnered with VICE World News to shoot a documentary about Russia's invasion. In April, Penn expressed his steadfast belief that Ukraine would emerge victorious from the invasion, "because they're together," and even expressed openness to the idea of going to Ukraine and "taking up arms against Russia" himself. 
Nicholson, relatively nonpartisan in his political views, has not spoken out much about Putin since their meeting in 2001. However, needless to say Putin will not be landing any kind of job in Hollywood anytime soon.