Would Britney Spears Consider Doing Another Las Vegas Residency?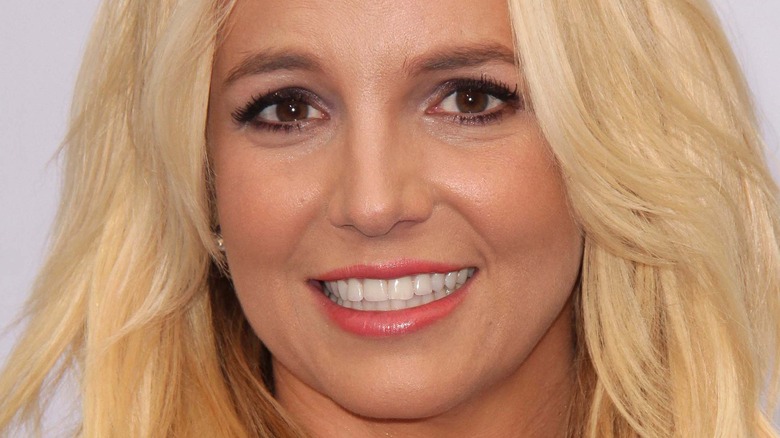 s_bukley/Shutterstock
Powerhouse entertainer Britney Spears has certainly left her mark on Las Vegas. Like a lot of her peers, the "Sometimes" hitmaker embarked on a residency in Sin City at The AXIS at Planet Hollywood Resort & Casino in 2013. Titled "Piece of Me," Spears performed a total of 248 shows and earned over $137 million after selling 916,184 tickets over five years, per Billboard.
Spears' residency not only attracted thousands of fans but also A-list celebrities. As previously reported by People, Beyonce and Jay-Z were spotted at a show in 2015, while the likes of Selena Gomez, Adam Lambert, and Miley Cyrus also attended in 2013, per International Business Times. On Shania Twain's own "Home Now Radio" show on Apple Music, Twain admitted that Spears inspired her "Let's Go!" Las Vegas residency. "I thought her show was great and I was motivated to get on that same stage, so her show inspired me a lot. It was a fantastic show," Twain said, via RetroPop.
In 2019, she was supposed to kick off a second residency, "Domination," that was called off reportedly due to her dad's health problems, per Independent. The pop star's legal drama with her father over her controversial conservatorship later pointed to a different reason why Spears left Vegas. However, with Spears' first residency making a big impact on both fans and performers, many have been left wondering if the newly-freed music icon will ever return with more shows after a recent visit.
Britney Spears has no plans to hit the stage
Britney Spears recently lived her best, most luxurious life in Las Vegas and we're totally here for it. On May 23, the entertainer shared a series of snaps from her trip with her friend Cade Hudson and fiance Sam Asghari on Instagram, per the Daily Mail. Within one of the slides, Spears posted a pic that showed off the outside of the Resorts World hotel that featured a billboard of her face and the text, "Resorts World loves Britney." Currently, the likes of Katy Perry and Carrie Underwood have their own residencies at the resort, per Vital Vegas, leaving fans wondering if Spears will be kicking off a new show there, too.
"Mark my words, my intuition tells me that Britney will return to Vegas next year," one user tweeted. "I'm just saying, but if Britney does go back to Vegas, I'm going," another person shared. "Ugh it's possible Britney may do another Vegas residency next year... If I can't go to that one, I will crawl under a rock and die," remarked a third passionate fan.
With that being said, TMZ reports that sources close to Spears claim she has no plans to get herself back on stage in the near future and that there are no talks for another residency in Sin City either. As noted by the outlet, Resorts World made sure our girl Brit had the best time, allowing her to stay at their boujee $15,000 per night suite.