How Much Does Pat Sajak Make From Wheel Of Fortune?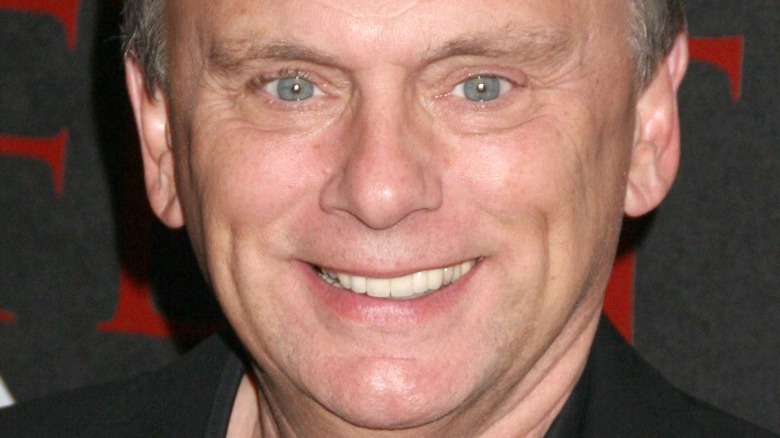 Everett Collection/Shutterstock
Pat Sajak is one of the most popular game show hosts on the planet. According to IMDb, the star has served as host of "Wheel of Fortune" since the '80s. As of this writing, he is still going strong and he has a loyal fan base who follows his every move. According to The Famous People, Sajak had a few other jobs before landing his "Wheel of Fortune" gig. The star was a radio host during the Vietnam War, and he also served as an anchorman and weatherman for NBC.
Sajak's big break came in 1983 with "Wheel of Fortune." In 2013, Sajak explained to NPR that he received a very important phone call that changed his life. "​​Merv Griffin, who owned the show at the time, called me and said, hey, you want to do a game show?" he told the outlet. Ironically, Sajak said that he never envisioned himself as a game show host. "If I were to make a list of the 50 things I thought I'd end up doing in broadcasting, you know, game show host would have been 47th, or something," he shared. At first, he didn't think he could play the part of a "smiley" host, but he's obviously proven himself wrong.
It would be hard to imagine a world without Sajak and "Wheel of Fortune," which has become a daily ritual for many fans to watch. The move was not only good for his career, but it was also good for his bank account.
Pat Sajak is worth millions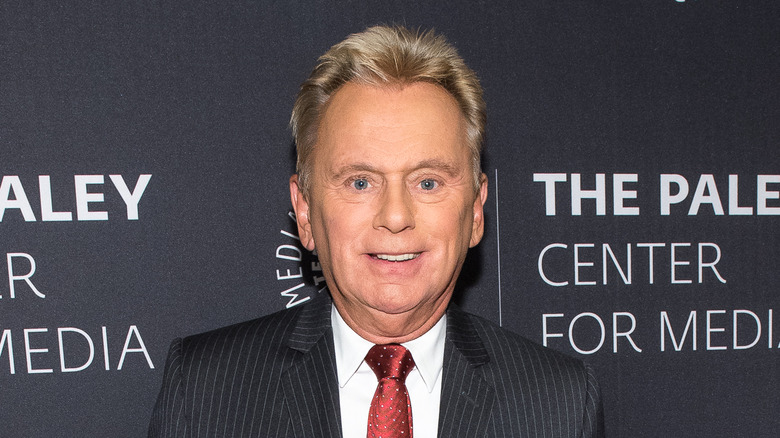 Mike Pont/Getty Images
Pat Sajak has done pretty well for himself. According to Celebrity Net Worth, the "Wheel of Fortune" host rakes in about $14 million a year. Believe it or not, most of Sajak's income is not from hosting the hit show. Instead, he and Vanna White make the bulk of their moola from licensing their photos to be used on casino slot machine games. Yep, they get paid just to have their faces plastered on the sides of a machine. Pretty sweet if you ask us! The outlet also shares that Sajak only works four days a month, even though the show airs Monday-Friday. Also pretty sweet.
The star has reportedly amassed a net worth of $70 million, and the show and his successful career has also awarded him some nice real estate. According to Virtual Globe Trotting, Sajak purchased his home in Severna Park, Maryland for a little north of $1.2 million. We can only imagine it's appreciated since then. Urban Splatter reports that he also owns a $5 million pad in Encino, California.
In an interview with Entertainment Tonight in 2021, the 75-year-old shared a glimpse into the future. "We're certainly closer to the end than the beginning," he told the outlet. "I'd like to leave before people tune in and look at me and say, 'Ooh, what happened to him?'" He added that we probably won't see him in 10 years, but he didn't rule anything else out.
Pat Sajak keeps it in the family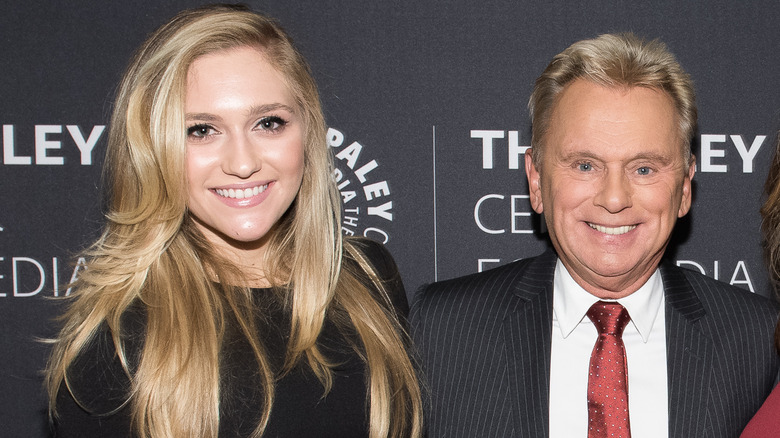 Mike Pont/Getty Images
We all know that Pat Sajak has had a ton of success on "Wheel of Fortune" over the years, and the show seems to be somewhat of a family affair. In 2021, Variety reported that Pat's daughter, Maggie Sajak, would be joining the show with her pops. Instead of hosting, Maggie works as the show's social correspondent. She regularly shares photos and videos from the series and appears to have a pretty good sense of humor.
On October 3, 2021, Maggie took to Instagram to post a photo of herself and her dad on the show's set, tagging herself at Sony Pictures Studios. "It was so cool to meet the host of @celebritywheeloffortune!" she jokingly wrote on the upload. Fans seem to love the fact that Maggie and her dad are working together, and they showered the comments section of the update with love. "If all of this is getting us ready for you to follow your dad as host of WOF, I'm here for it!!" one follower commented. "Class act, hope your dad never retires," another follower chimed in.
Pat has another child, son Patrick Sajak, who keeps his social media account private. However, Maggie shared a photo of herself and her brother in 2021 as she congratulated him on a significant accomplishment. "My big brother officially became a doctor today, and I am the MOST proud. Congrats @patricksajak, MD!!!" she wrote. What a cool family!