How Much Does Ryan Seacrest Make On American Idol?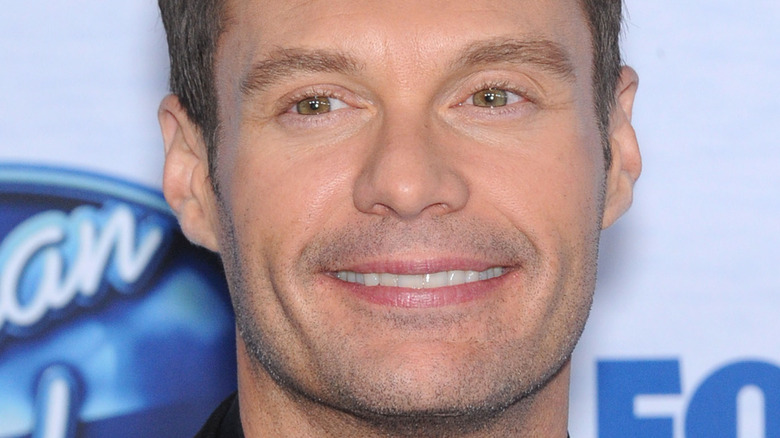 DFree/Shutterstock
Ryan Seacrest – his name alone evokes the image of his signature pearly white smile and coiffed hair. And most people know him from "American Idol," the hosting gig that basically skyrocketed his career. After "Idol," Seacrest would go on to become synonymous with American broadcasting, even taking the place of Dick Clark in the annual "New Year's Rockin' Eve" and being the newest host of "Live with Kelly and Ryan." Plus behind the scenes, Seacrest is the executive producer of the Kardashian-Jenner family's new Hulu reality show, "The Kardashians," and several other shows, per IMDb.
When he was offered to host the first season of "American Idol" in 2002, Seacrest almost didn't take the job because he was also offered the top job at "Family Feud" at the same time. But it all worked out in the end because Seacrest is now worth a whopping $450 million! With enough wealth for Seacrest to buy several homes, luxury cars, and lavish vacations, it makes you wonder: How much did he earn from the show that gave him his name?
Ryan Seacrest's paycheck is in the tens of millions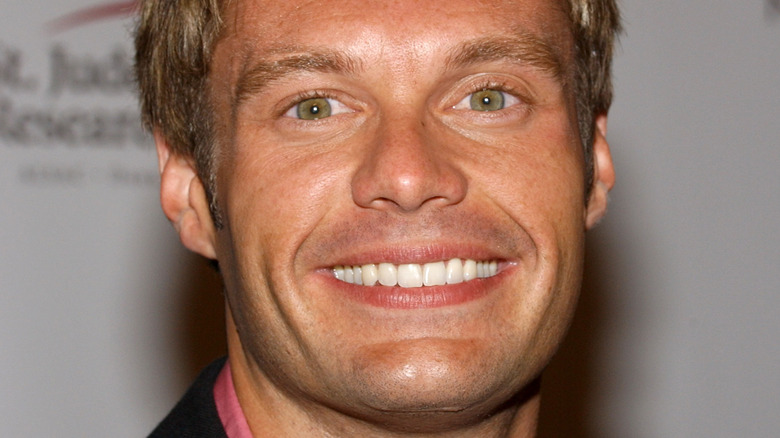 DFree/Shutterstock
When "American Idol" started, Ryan Seacrest came right out of the gate making millions of dollars for his salary. According to The Hollywood Reporter, the host made about $5 million per season, up until 2009 when he negotiated a pay raise to a gobsmacking $15 million per season! That sure is a lot of money, but it makes sense when you consider the intense popularity that "American Idol" had in the early years. In the show's 2009 season (the year Adam Lambert was ROBBED), "Idol" was pulling in 30 million viewers for Fox each episode, per Entertainment Weekly.
"Ryan is an essential ingredient to 'American Idol's' success," Simon Fuller, "Idol's" creator, told The Hollywood Reporter in 2011. "And I am so happy that we will continue our relationship beyond 'Idol' into the future. Ryan is without a doubt one of American television's most talented stars."
If you're an "American Idol" fan, you know that Fox decided to end the singing competition after its 15th season in 2016, and then the show was revived just a couple of years later in 2018. Unfortunately, with the revival came a pay cut for Seacrest down to $12 million, per Variety. But, after all, Seacrest was already signed on to "Live with Kelly and Ryan" in addition to "Idol," so he certainly wasn't in any shortage of cash.
How does Ryan Seacrest compare to judges' salaries?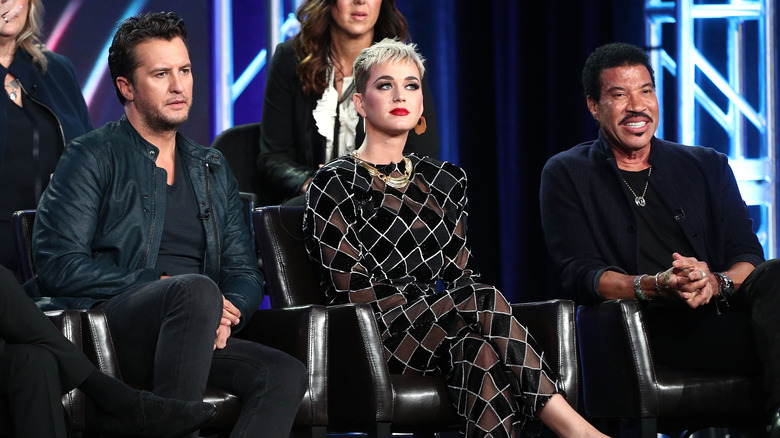 Frederick M. Brown/Getty Images
Besides the hosting talents of Ryan Seacrest, another huge audience puller for "American Idol" is their esteemed panel of celebrity judges. So, how do their paychecks stack up compared to Seacrest's? The OG judging panel— which consisted of Randy Jackson, Paula Abdul, and Simon Cowell— earned a LOT of money, but there were discrepancies between the three of them. Jackson got $5 million to $6.5 million during his tenure and Abdul received anywhere from $5 million to $8 million a year. But Cowell started out with $8 million, he ended up getting a raise up to $36 million!
Jennifer Lopez, who joined the show in 2011, had a salary of $17.5 million during her time on "American Idol," per the Daily Mail. The show's current slate of judges are pop star Katy Perry, country singer Luke Bryan, and artist Lionel Richie. Today, Bryan earns $12 million a year, Richie had to fight for his $10 million salary, and Perry makes it out with a whopping $25 million.
Dang, "American Idol" has some deep pockets!