Master P Has An Emotional Message After The Tragic Death Of His Daughter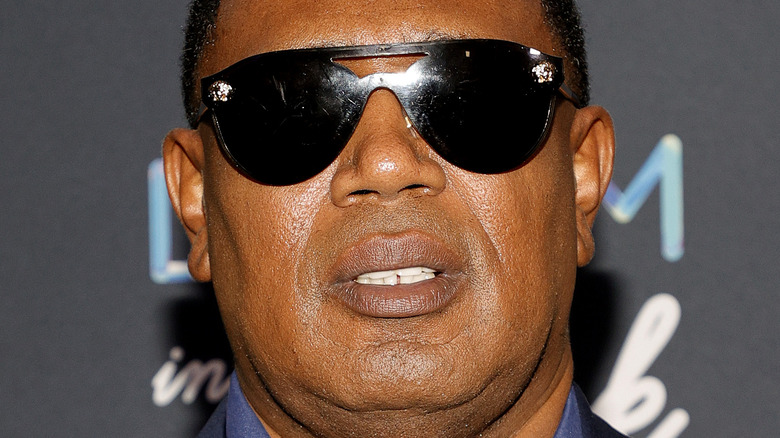 Jason Kempin/Getty Images
Master P has enjoyed a successful career in the rap industry. According to Hip Hop Scriptures, the star was born with the name Percy Miller but later adopted the name Master P for the hip-hop stage. He reached the peak of his career in the late '90s and early 2000s, releasing several hits like "Burbons and Lacs," "Grab da Wall," and "I Miss My Homies." According to The US Sun, Master P is the proud father of nine children. One of his kiddos is Percy Romeo Miller Jr., who is also known by his stage name, Lil' Romeo.
The mogul seems to have a close relationship with his kids. In a February interview with Entertainment Tonight, Lil Romeo gushed over what an amazing dad Master P is. "My pops, you know the world may know him as Master P, this mogul, this trailblazer this [and] that and I always tell people having a strong father figure makes the biggest difference," he told the outlet, adding that the way his father acted growing up "prepared" him "for life." He also compared his dad to a famous Disney character. "'The Lion King' is the movie I related to most because this my Mufasa right here," he told the outlet. He definitely looks up to his pops! 
Sadly, tragedy struck the family with the death of Romeo's sister and Master P's daughter. Now, the rapper is speaking out.
Master P mourns the loss of his beloved daughter
Master P is dealing with an unimaginable loss. The rapper took to his Instagram feed to share a heartbreaking post about his daughter, Tytyana Miller. On May 30, the star uploaded an image of an angel and accompanied the post with some devastating news. "Our family is dealing with an overwhelming grief for the loss of my daughter Tytyana. We respectfully request some privacy so that our family can grieve," he wrote, adding that he was thankful for all the prayers that the family has received. The rapper continued, "Mental illness & substance abuse is a real issue that we can't be afraid to talk about." He also included the hashtag, "#MyAngel" at the end of the post.
A few hours after his initial post, the rapper shared a photo of himself and his daughter, stating that "Life is too short." He also reminded his followers to give their "loved ones their flowers while they are alive," adding, "Family over everything." As of this writing, no further details have been released about Miller's cause of death.
It didn't take long for fans to flock to Master P's comments section and send their prayers to the Miller family. "I'm here for u and the family. Stay strong. P," Snoop Dogg wrote on the announcement. "I'm sorry to hear of your loss. May God cover and comfort you and your family. God Bless," one fan responded to the news.