Kim Kardashian Reportedly Receives Letter From Paris Robber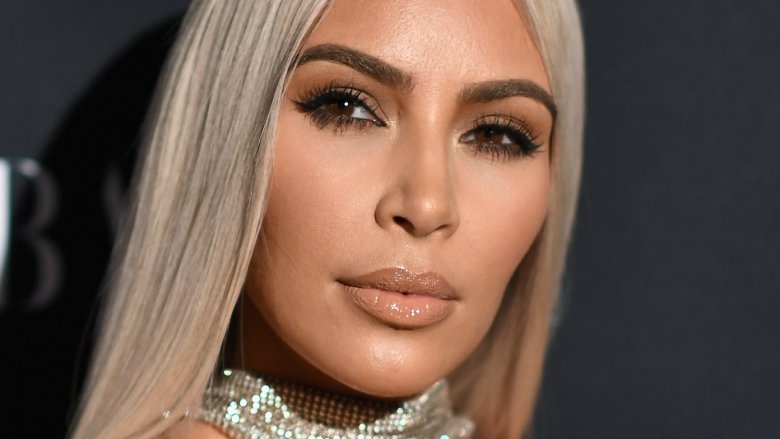 Getty Images
Well, who would have expected this?
TMZ reports that Kim Kardashian was sent an apology letter by the man who allegedly orchestrated her Paris robbery in October 2016, Aomar Ait Khedache. The celeb gossip site states that Khedache handwrote the note in French and that Kardashian's lawyers translated the message.
"After observing your emotion and realizing the psychological damages I inflicted ... I decided to write to you, not to obtain from you some sort of indulgence," he allegedly wrote. "I want to come to you as a human being to tell you how much I regret my gesture, how much I have been moved and touched to see you in tears."
Khedache reportedly continued, "Know that I fully sympathize with the pain you are enduring, your children, your husband, and your close ones," adding, "I hope that this letter will allow you to forget little by little the trauma that you suffered by my fault."
However, Kardashian, 36, reportedly believes that the letter is nothing more than an attempt to potentially receive a lighter sentence, as the note was first sent to the case's judge, who then forwarded it to Kardashian's legal team.
As Nicki Swift previously reported, Kardashian was robbed at gunpoint in a Paris hotel on Oct. 3, 2016. She was tied up and locked in the bathroom while the robbers reportedly stole about $10 million worth of jewelry. Months later, French police arrested 17 people in connection to the robbery.
Kardashian, who was understandably traumatized by the ordeal, has since spoken out about the robbery. In an interview with Ellen DeGeneres, Kardashian revealed that she's come to believe that the robbery was "meant to happen."
"I'm such a different person," Kardashian explained. "I really feel like things happen in your life to teach you things. It was probably no secret, and you see it on the show—I was being flashy and I was definitely materialistic before."
While we wait to hear how the Paris robbery case progresses, read up on everything you need to know about the suspects.