Former Prosecutor Delivers Crushing Blow To The Fate Of Amber Heard's Career - Exclusive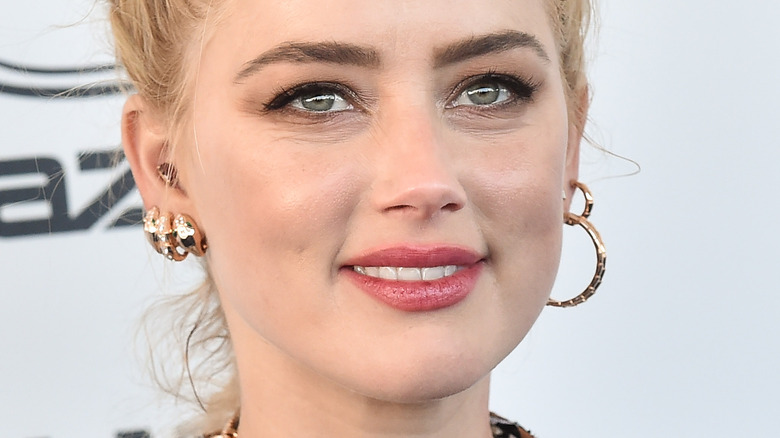 DFree/Shutterstock
The defamation trial between Johnny Depp and Amber Heard is finally over after six grueling weeks in court. The seven-person jury decided that Heard is liable for defaming Depp in the Washington Post op-ed piece she wrote in 2018, where she established herself as a "public figure representing domestic abuse." The "Edward Scissorhands" actor claimed that he lost contracts, despite not being named in the piece, and Heard countersued for experiencing the same after statements made by Depp's former lawyer.
The jury agreed that Heard defamed Depp in three statements within the piece, awarding him $10 million in compensatory damages and $5 million in punitive damages. On the flipside, Heard won one of the three claims in her countersuit and was awarded $2 million. "False, very serious and criminal allegations were levied at me via the media, which triggered an endless barrage of hateful content, although no charges were ever brought against me," Depp said in a statement posted to his Instagram. "It had already traveled around the world twice within a nanosecond and it had a seismic impact on my life and my career...And six years later, the jury gave me my life back. I am truly humbled."
The weeks-long trial had become a spectacle around the world, with both parties airing the good, the bad, and the ugly about their relationship. There's no doubt that their statements had skewed the public's opinion of them, but many are wondering about the aftermath of the trial, especially the impact on their careers. The jury siding with Depp may give him a better chance of returning to the spotlight, but in Heard's case, experts say she may not even have a career to return to anymore.
Former federal prosecutor talks to Nicki Swift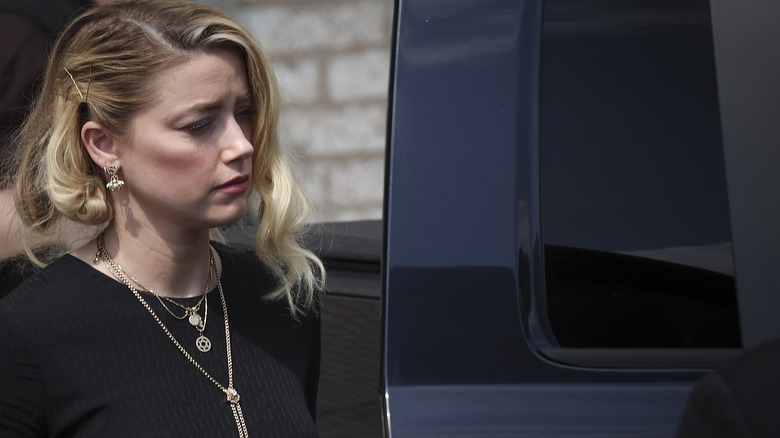 Win Mcnamee/Getty Images
According to former federal prosecutor Neama Rahmani, president of West Coast Trial Lawyers, the trial will ultimately have a massive adverse impact on Amber Heard's career, as the hearings made spectators turn against her. 
"The verdict was a complete and total vindication for Johnny Depp. Especially after the U.K. failure, this trial was nothing short of an extraordinary legal and public relations comeback," he exclusively told Nicki Swift. "Depp's career is restored, and I expect him to be acting for major Hollywood studios again. Amber Heard's fledgling acting career is likely over, as she is one of the most despised women in America and no longer the face of the #Me Too movement, but false accusations."
Meanwhile, Juda Engelmayer, a crisis public relations expert, told Insider that, while Heard's career had been undoubtedly tainted even more because of the trial, it's still likely to turn out fine, especially since she had shown in the courtroom that she's headstrong. "She comes out as a woman who is speaking out and speaking her truth," Engelmayer said. "She'll be picked for movies too. And the box office will judge both of them on that." And, as the experts in the field have differing opinions, so do the spectators watching the case.
Amber Heard already has new projects coming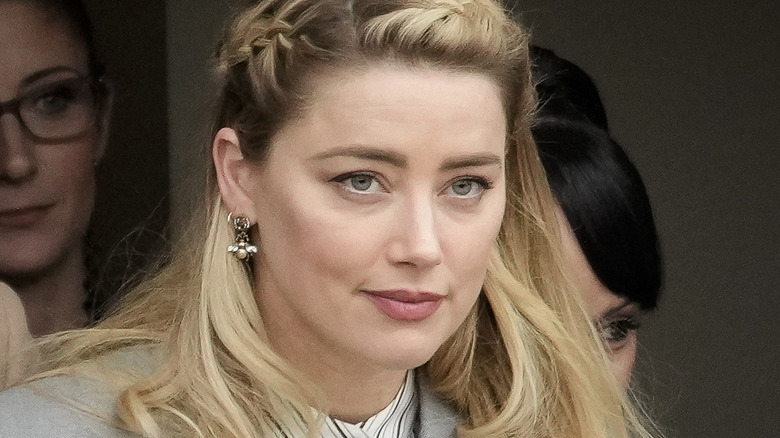 Drew Angerer/Getty Images
While the legal system may have come down on Johnny Depp's side at the end of his trial, the jury is largely still out on the future of Amber Heard's career. Heard has already had her screen time in the Jason Momoa-led "Aquaman 2" significantly diminished since her legal issues began, but that doesn't mean that she doesn't have other projects in the pipeline. In February, Variety reported that Heard had been cast in "In The Fire," a thriller set in 19th century Colombia. The actor has also been attached to "Run Away With Me," a romantic thriller, since 2018, according to Variety. 
Despite the projects in the pipeline, trial spectators online don't seem too hopeful about the prospects of Heard's career — whether they support her or not. "This is not a a set back for woman but a victory for domestic abuse survivors ... This is only a set back for amber heard and her career that she voluntarily ruined," one critic tweeted. "amber heard says johnny depp ruin her career. can someone please help find her career cause i dont know where it is," another snarked. However, others were more sympathetic to Heard and her position. "I think it was a terrible relationship and I feel sad for Heard regardless. Career over, and the whole thing an absolute gift to misogynists," one Twitter user opined. Even if people think they know how this saga will finally shake out, only time will truly tell.