How Tall Is Gigi Hadid?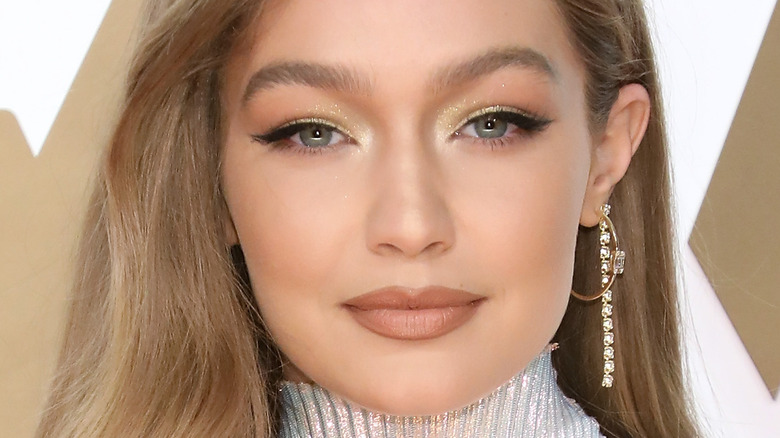 Taylor Hill/Getty Images
Gigi Hadid is one of today's most successful supermodels. You may know Gigi from her magazine covers and countless walks down the runway over the last decade, but the model has been in the business for as long as she can remember.
Many seem to be under the impression that she got a head start in her career because of her mom, Yolanda Hadid, who was also a model, but she said that she was discovered when she was only two. "I started with Baby Guess; I did Guess Kids, and then I stopped because I was a really competitive horseback rider, and a club volleyball player," Gigi told Vanity Fair. "So, I kind of stopped modeling. I just wanted to have a normal childhood and go to high school. And so then I got back into it until I signed with IMG. My mom wouldn't let me sign with an agency until I was 17." After she was signed to an agency, Gigi enjoyed great success. She became a mainstay in New York Fashion Week and appeared on various magazine covers, including Vogue, Allure, Harper's Bazaar, and more. She also starred in various fashion campaigns, including Fendi, Moschino, and Tommy Hilfiger. In 2016, Gigi was named International Model of the Year by the British Fashion Council, per BBC. 
But of course, Gigi wouldn't have become a model if it weren't for her face and physique, and you'll be surprised to know that she is taller than the average model.
Gigi Hadid was taller than her beau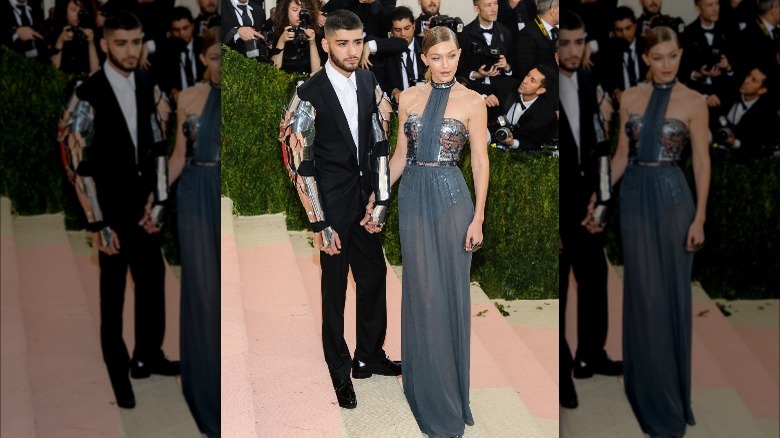 Sky Cinema/Shutterstock
In the modeling industry, being tall is almost always a requirement. Supermodels like Karlie Kloss and Elle Macpherson stand over 6 feet tall, but according to Who What Wear, the average height of a model is 5 feet 9 and a half inches tall, which is slightly shorter than Gigi Hadid.
Per her agency, IMG Models, Gigi stands at 5 feet 10 inches tall. She's a bit taller than her sister Bella Hadid, a fellow supermodel, who stands at 5 feet 8 inches tall. Because of her tall stature, Gigi tends to tower over her lovers, including Cody Simpson and Zayn Malik. When Gigi dated Malik, insiders said that he even prohibited her from wearing heels because of their height difference. "Zayn's a good inch shorter than Gigi, but when she wears heels, it looks more like 10 inches and Zayn can't stand it," the insider told OK! "Gigi's a bit annoyed by it because her image is her bread and butter, but she's falling for him big time and willing to do whatever he wants to keep him happy."
But now that they're reportedly no longer together, Gigi is back to rocking high heels. At the Prince's Trust Gala in April, the model rocked Valentino platform pumps on the red carpet, per InStyle, and looked as dashing as ever.
Gigi Hadid has her fair share of insecurities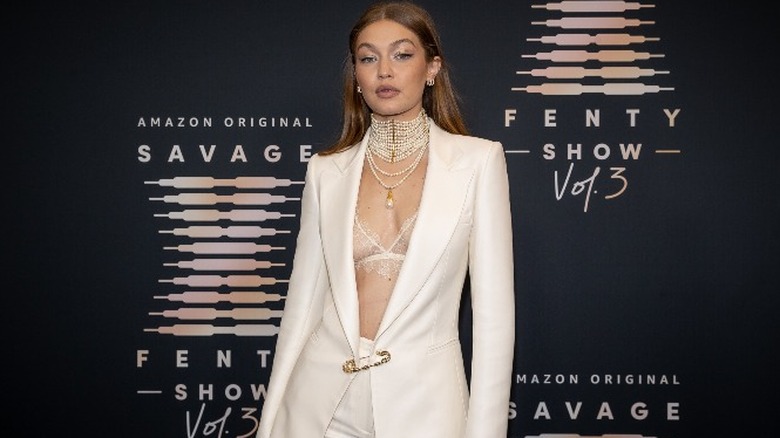 Emma Mcintyre/Getty Images
Even though she's one of the most in-demand supermodels of her time, Gigi Hadid shares that she still harbors some insecurities. In 2016, the same year that she was crowned International Model of the Year, she admitted that she still feels inadequate on the runway.
"Obviously I'm not the best on the runway. But what do you do? I never was taught how to walk on the runway. And maybe that's because it moved really quickly for me, that people just assumed that that was something I knew," she told W Magazine. "I'm still learning. I'm working on it, but I'm human. I still get insecure on the runway, but it's really exciting for me because I want to get better."
But when she's feeling pressured, Hadid said that she draws courage from her role models. "What helps me through stress, anxiety, pressure, mentally, is looking up to other strong women and feeling empowered to change my day through celebrating them," she said at Glamour's Women of the Year ceremony. "Our success is never just about us, it's also about all women that paved the way so we could be here." Taking her insecurities in stride, Hadid still stands tall with all her accomplishments.