Matthew Morrison Slams The Claims Surrounding His So You Think You Can Dance Firing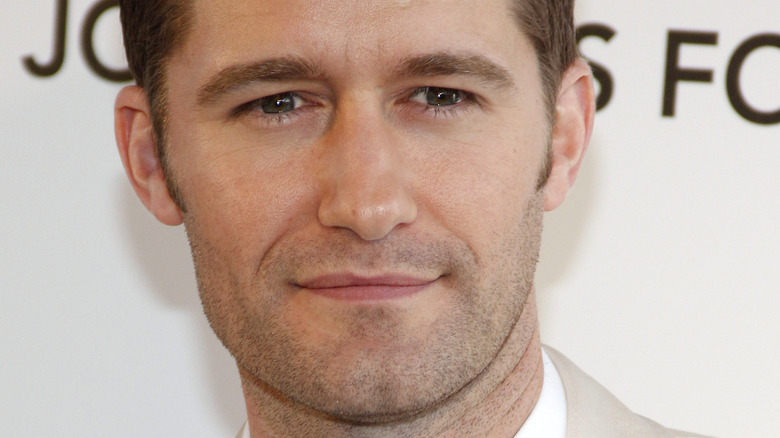 Tinseltown/Shutterstock
"Glee" alum Matthew Morrison has found himself in some pretty hot water as of late. The actor was recently tapped to judge "So You Think You Can Dance" Season 17 alongside new judges, choreographer Stephen "tWitch" Boss and YouTuber JoJo Siwa. The move to make Morrison a judge seemed to be a good fit given his extensive experience on Broadway, as well as his six seasons dancing and singing as Will Schuester on "Glee." Morrison seemed pumped about the new gig and, ahead of the show's premiere on May 18, tweeted, "Thrilled to be heading back to my dance roots as I join the #SYTYCD family!"
However, the mood around the series quickly ended with Morrison's abrupt departure as an "SYTYCD" judge. On May 27, Morrison announced in a statement shared with People that he was leaving the show a little over a week after it premiered. He said, "After filming the audition rounds for the show and completing the selection of the 12 finalists, I did not follow competition production protocols, preventing me from being able to judge the competition fairly." Although the exact protocol Morrison had broken was not made public, fans quickly began to speculate that he had gotten a bit too friendly with a contestant outside filming, but Morrison has recently come out to shut the rumor mill down.
Matthew Morrison clears the air
After Matthew Morrison announced his departure from "So You Think You Can Dance," a source close to the production told People that the judge had been fired "after he had an inappropriate relationship with a female contestant." The source alleges that Morrison, who's been married to Renee Puente since 2014, had sent the contestant "flirty direct messages on social media." Then on June 2, Morrison took to his Instagram to set the record straight.
In a video, Morrison said it was "unfortunate" that he has to speak out about claims he called "blatantly untrue." He explained that he and an unnamed contestant share a "mutual respect" for a choreographer and he wanted to help them get a job on "SYTYCD." According to Morrison, the single text read, "If you don't mind, would love to get your number and talk you through some things." Morrison then signed off his video by saying, "It's devastating that we live in this world where gossip rules and people's lives are being thrown around as clickbait."
Some fans may chalk up Morrison's scandal to the infamous "Glee curse." The theory speculates that scandal and tragedy follow the cast of "Glee," and claims that the deaths of Corey Monteith, Naya Rivera, and Mark Salling are all part of the curse. While we can't say definitely that Morrison's "SYTYCD" firing is from a curse, we can say that the "Glee" cast has had quite a few unfortunate occurrences.