One Of Sarah Jessica Parker's Co-Stars Seemingly Picks Side In Kim Cattrall Feud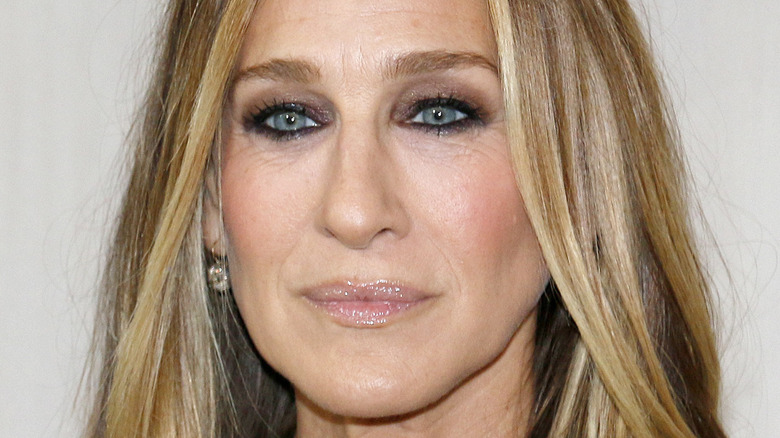 Tinseltown/Shutterstock
Fans of "Sex and the City" know there is no love lost between Sarah Jessica Parker and Kim Cattrall. When Cattrall was said to not be joining the gang for the "SATC" reboot, a lot of media surrounded Parker, Cattrall and all the friendship fans wished was real.
When "SATC 2" came out in 2010, a lot of work was done to try and cover up the off-set relationship of Cattrall and Parker. During the film's press tour Cattrall spoke of the fan discomfort around her relationship (or lack thereof) with Parker to the Daily Mail. "People don't want to believe that we get on," she said. "They have too much invested in the idea of two strong, successful women fighting with each other."
Their "SATC" co-stars Kristin Davis and Cynthia Nixon have generally kept mum about the Cattrall and Parker feud, though once in a while things get dicey. Like in 2018, when Davis posted a throwback Emmy Awards photo featuring two of her three "SATC" co-stars (via Vanity Fair). While outlets have speculated for years about how the other two "SATC" gals feel about the whole friendship dynamic, everything has been speculative. Now, it seems, another of Parker's co-stars is chiming in on the situation.
SJP's co-star sends love to Kim Cattrall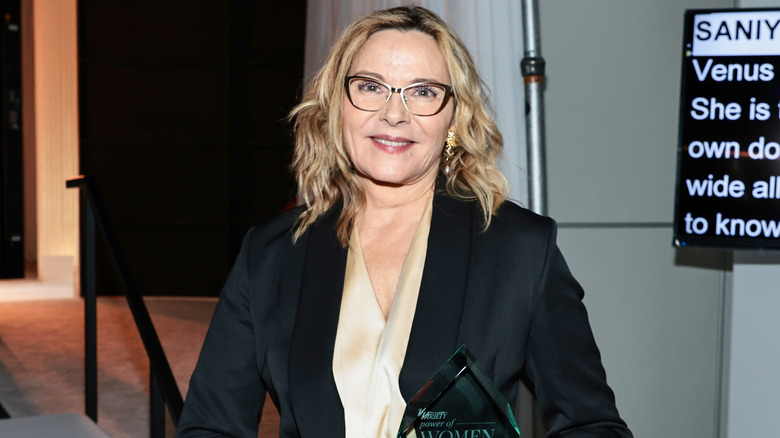 Jamie Mccarthy/Getty Images
For whatever reason, the Kim Cattrall and Sarah Jessica Parker falling-out continues to make headlines. A June 2 interview with Parker by The Hollywood Reporter focused squarely on the feud, despite the fact that it doesn't really need to be talked about anymore.
Parker said talking about the situation is really painful for her. "I've never uttered fighting words in my life about anybody that I've worked with — ever," she explained to THR. "There is not a 'fight' going on. There has been no public dispute or spat or conversations or allegations made by me or anybody on my behalf." Generally, the interview explains that one side of the situation had been doing the accusing and it wasn't Parker.
Shortly after that article came out, Parker's "Hocus Pocus" co-star Kathy Najimy seemingly took a side in the situation. She tweeted support for Cattrall not once, but twice. In her second tweet, Najimy wrote, "@KimCattrall Sending you alll the love and support in the WORLD today!! one of the best, most authentic humans in the 'business' and maybe the world! dinner soooon my love!"
Kim Cattrall and Kathy Najimy are close in real life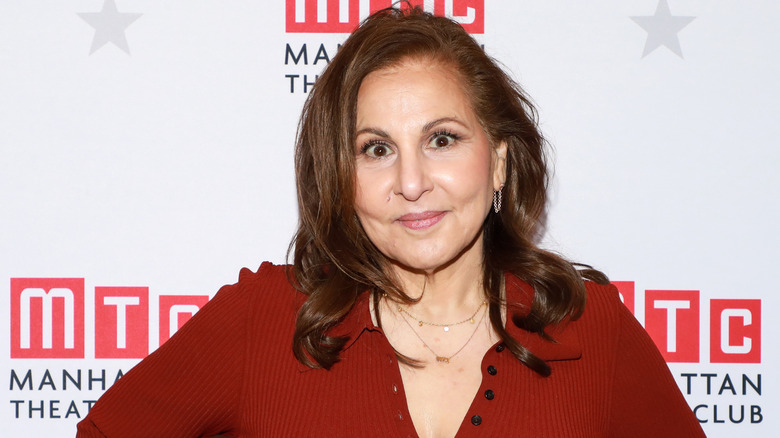 Jason Mendez/Getty Images
Fans might think the Kathy Najimy tweets supporting Kim Cattrall after The Hollywood Reporter's interview with Sarah Jessica Parker were random. But, truth be told, Cattrall and Najimy are really off-screen friends. On April 7, Cattrall posted a selfie of the two together on Instagram, saying, "Catching up on all the gossip with my pal @kathynajimy ... [lips emoji]." Najimy reposted that photo on her own Instagram profile later that day.
The top comment on Cattrall's photo is "A [S]anderson sister might be pissed," clearly referencing Najimy and SJP's "Hocus Pocus" connection. Weeks before the THR article went live, this could be seen as a pointedly accurate prediction. Clearly, Cattrall means a lot to Najimy as, on April 8, Najimy tweeted about how much she adored the star. "Smart, hilarious, sharp BEAUTIFUL, talented, honest and with integrity..." she wrote.
Regardless of whether Najimy was really picking a side or not, it's probably for the best that filming on "Hocus Pocus 2" is wrapped.