Heather Rae Young Gushes About Tarek El Moussa Amid Christina Hall Drama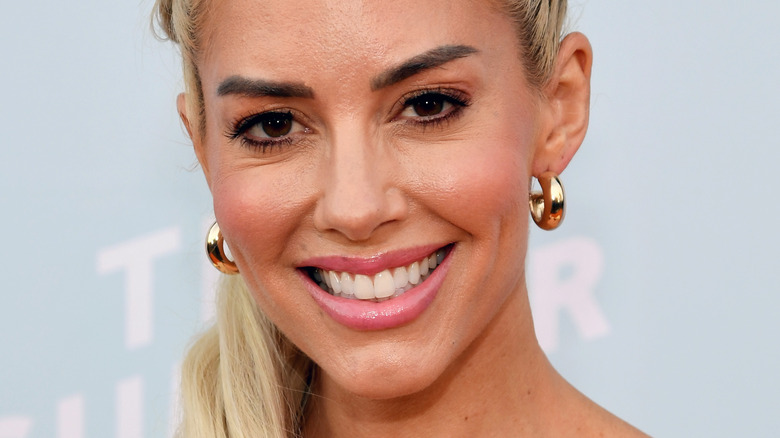 Kevin Mazur/Getty Images
The honeymoon isn't over for Heather Rae Young and Tarek El Moussa! The reality TV couple often raves about each other, with the "Selling Sunset" star gushing on Instagram about El Moussa: "I love my honey so much. He always has me smiling my brightest whenever I'm with him." In an April post, the "Flip or Flop" star carried on about Young: "Heather is most loyal, faithful, and loving woman I could have asked for. I trust her, I believe in her, and she always has my back. The kids and I are so lucky we have her. I wouldn't change a thing about my life ... It's amazing to be in love with such an incredible person."
El Moussa's ex-wife might not be Young's biggest fan, however. Christina Hall finally broke her silence after an argument with Young during Brayden El Moussa's May 9 soccer game. While Hall's son's game was going on, the ladies got into it, and the "Flip or Flop" star had to grab his new wife's arm and drag her away from Hall. A rep for Hall told Hollywood Life, "A personal matter was discussed and has since been resolved. We are focused on co-parenting as a team moving forward." A source also told Us Weekly, "Both couples are hoping to put this incident behind them and move forward."
But, despite all the ongoing drama, Young just gushed about El Moussa in the most adorable way.
Heather Rae Young described Tarek El Moussa as an 'incredible father'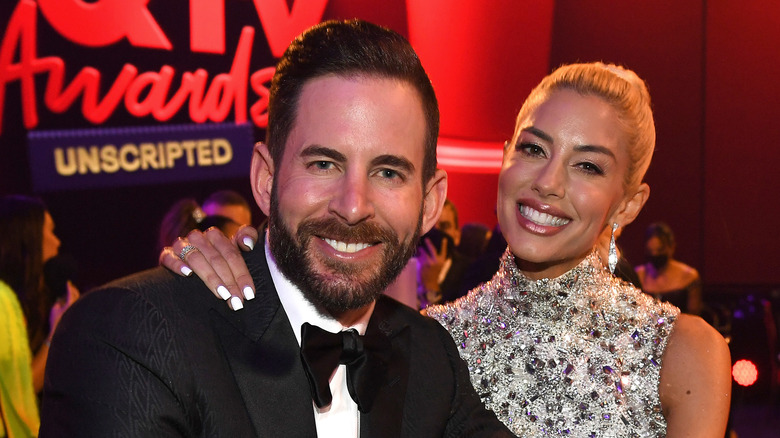 Kevin Mazur/2021 Mtv Movie And Tv Awards/Getty Images
At the 2022 MTV Movie & TV Awards, Heather Rae Young gushed that Tarek El Moussa is "the most incredible father." Young told Us Weekly, "We did not plan on having children together ... We have two beautiful kids. I love Taylor and Brayden so much, but you fall more and more in love." The "Selling Sunset" star added, "He's so devoted to them, so devoted to me, and I couldn't imagine not having a baby with him." Aww!
Even though the newlywed couple wants to get pregnant, Young and El Moussa's baby plans are on hold. In April, the real estate agent told Page Six that she's "not ready" right now. Young said she wants to experience pregnancy when she's "very excited, not stressed, not feeling overwhelmed." But based on Young's Instagram post on Mother's Day, we can't help thinking the family will be growing soon. Young posted a sweet photo with the kids and wrote: "Feeling spoiled with love today from @therealtarekelmoussa and the babies ... I love being your step mommy Tay and Bray & I love raising the kids with you Tarek. We can't wait to add a little one to our beautiful family."