Why Lala Kent And Tom Schwartz Aren't Close Friends Anymore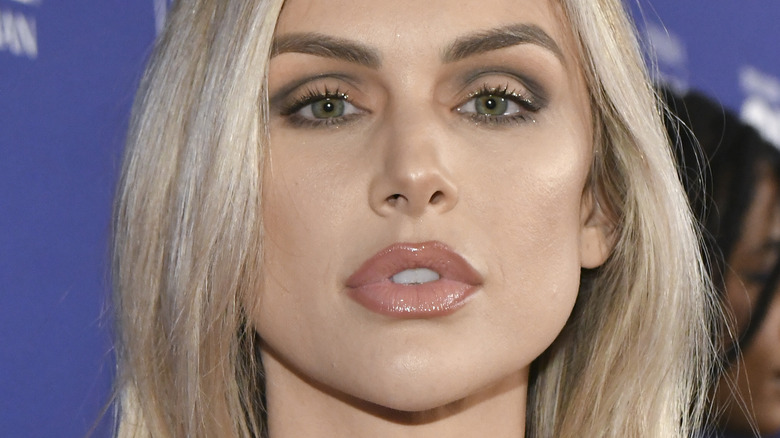 Rodin Eckenroth/Getty Images
If there's one thing we can say about Lala Kent's life, it's that she's had her fair share of drama. And no one really knows that better than her "Vanderpump Rules" co-stars who have seen much of that drama play out in real-time, including her now seemingly former close friend, Tom Schwartz.
One of the biggest dramas Schwartz has had a front row seat to? Kent's situation with her former fiancé, Randall Emmett. As anyone who's a fan of reality TV will likely already know, the two went their separate ways in 2021 — and it's been made blatantly obvious since then that it wasn't exactly a friendly split and they're not on the best terms in the aftermath. Kent has repeatedly accused Emmett of lying to her throughout their relationship and cheating on her, even claiming on her "Give Them Lala" podcast in December 2021, "The only truth I feel that existed in my relationship was me and my daughter Ocean. That is where the truth ended." Kent and Emmett welcomed Ocean into the world shortly before their big breakup in March 2021.
So, now we know exactly how Kent feels about her ex, it's probably not too surprising to hear that she's pretty intent on keeping her out of her life as much as possible... which brings us to the demise of her friendship with Schwartz.
Lala Kent cut off Tom Schwartz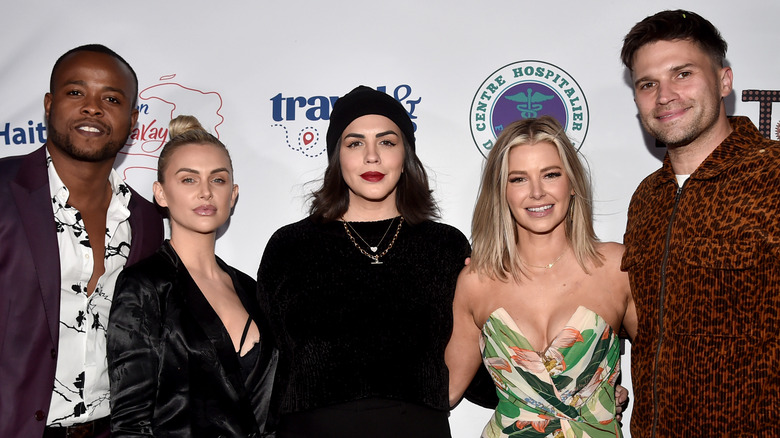 Alberto E. Rodriguez/Getty Images
Sorry, Tom Schwartz! But you've been blacklisted from Lala Kent's life. Kent got candid about where she stands with Schwartz in the wake of her split with Emmett, admitting on "Watch What Happens Live with Andy Cohen" in April she made the decision to boot him from her life after finding out he'd been hanging out with her ex, Randall Emmett. Kent said Schwartz was one of the least supportive of her castmates regarding the breakup, noting, "I'm not the type of person to say, like, 'You have to pick a side,' but in this situation, if you don't pick my side or you remain Switzerland, like, I want nothing to do with you." She also revealed that Katie Maloney and Schwartz hadn't asked people to pick sides in the wake of their own split, but admitted if she had to, she'd take the former's.
Maloney had Kent's back on cutting out Schwartz, too. Speaking shortly after her split from Schwartz was made public, Maloney told E! News, "I can't fault [Kent] for that. She feels strongly about [Emmett] and how things have gone down and the person that he is, and how she doesn't want him in her life, and I can't fault her for that." The "Vanderpump Rules" star added Kent made her feelings very clear, noting, "So for anyone to kind of take that and go back and decide to continue a friendship or relationship knowing... it is what it is."
What Tom Schwartz said about being ditched by Lala Kent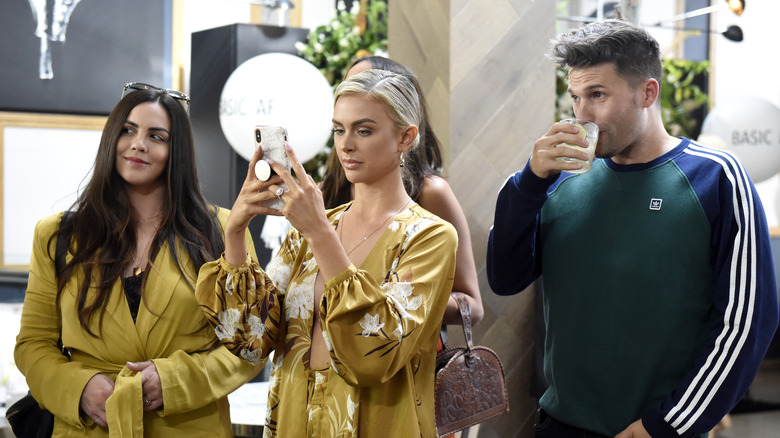 Vivien Killilea/Getty Images
In the wake of Lala Kent admitting she'd dumped Tom Schwartz from her life, he had his say about the whole situation. "I love Lala. I have nothing but good things to say about her. So there's no hard feelings. I know she's going through a lot," he told E! News in April when asked where he stood with his "Vanderpump Rules" co-star. He seemed just a little optimistic that they may one day reconcile their friendship though, saying he was trying to "give her some space" right now. He continued, "I don't know. I don't know. I don't know. It's kind of awkward. I don't really know what to say," while admitting he was still on friendly terms with Randall Emmett and they'd played poker together.
That came after Emmett admitted he still chatted with a few of Kent's "Vanderpump Rules" co-stars, namely Schwartz and Jax Taylor. He made that admission on the "Genuinely GG" podcast in March, where he even went as far as to describe the latter as being a "friend." Yeah, we're guessing Kent probably didn't like that too much, and we can't really say we blame her...