The Real Reason Camila Cabello Was Nearly Rejected By The X Factor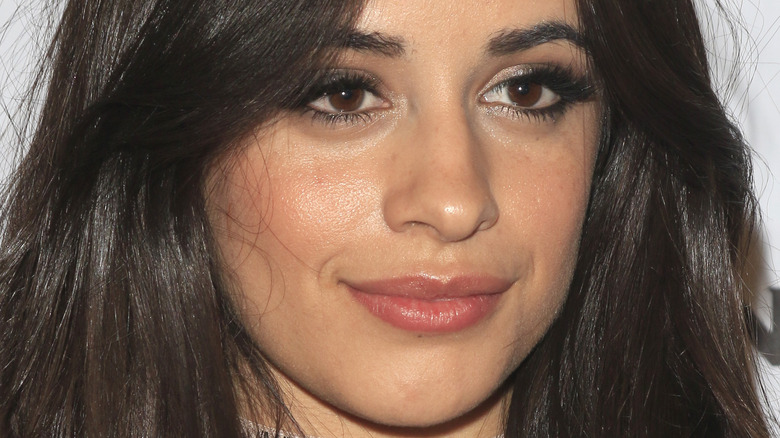 Kathy Hutchins/Shutterstock
Camila Cabello may be one of the biggest stars on the planet right now, but things could have worked out very differently for this star. Yep, the world could never have heard the likes of "Havana" and "Crying In The Club," or "Work From Home" and "BO$$" the way we know them, because things almost never even got started for this star right at the beginning of her career.
So, let's take it back to the start. You may or may not know that — like Carrie Underwood, Kelly Clarkson, and Harry Styles — Cabello is one of the TV talent show's biggest success stories. She actually got her start on Simon Cowell's brainchild singing competition "The X Factor," which was a huge success in the U.K. and eventually made its way over to the U.S. in 2011. It aired on Fox for three seasons from 2011 until 2013, and it was there that Cabello was put together with her Fifth Harmony bandmates, Normani, Ally Brooke, Dinah Jane, and Lauren Jauregui, which, of course, launched her to both girlband and solo stardom.
But did you know that Cabello actually came dangerously close to never even making it past the initial rounds? Really.
Camila Cabello had to fight to audition for Simon Cowell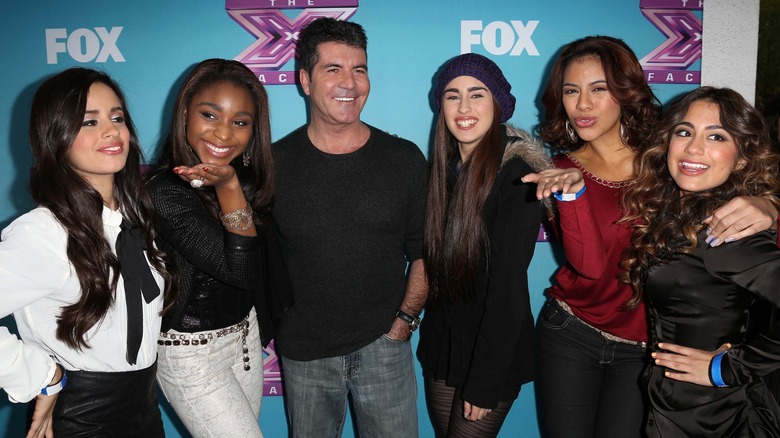 s_bukley/Shutterstock
Cabello basically had to fight tooth and nail to get in front of "The X Factor"'s Season 2 celebrity judges, Simon Cowell, Demi Lovato, Britney Spears, and L.A. Reid. In case you didn't know, there's at least one round of auditions before contestants get in front of the famous faces, and Cabello recalled on "Women of the Hour" in 2017 that she made it through that stage, but only as an alternate.
"For two days, I was right about to go audition and they would tell me, 'Oh no. You can't audition,'" Cabello — who convinced her mom to drive her to the auditions instead of having a quinceañera — shared. "I had my whole family there, and they were like, 'We don't want to keep having you get disappointed. You might as well just go home.'" But, thankfully, the then teenager didn't give up. "I was like, 'No, just give me a shot.' I ended up auditioning because they saw how badly I wanted it and how persistent I was — it's a Cuban thing. And so I got to audition."
Cowell also dished on what happened on "The Kelly Clarkson Show" in 2021, recalling, "I went backstage to have a cigarette. [Cabello] was laying on the floor crying. I went, 'What's the matter?' She said, 'They won't let me audition.' I went, 'Well, just go out and audition.' She came out five minutes later — amazing."
Things could have been very different for Camila Cabello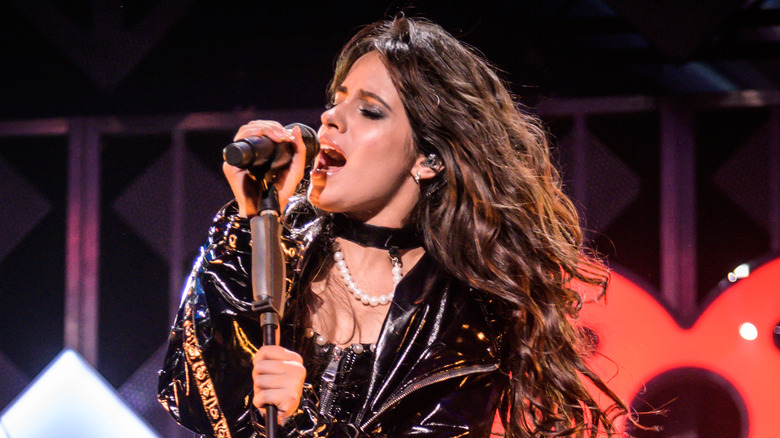 Brian Friedman/Shutterstock
Had Camila Cabello not had that tenacity to prove just how much auditioning for the celebrity judges on "The X Factor" was worth their while, her life could have been completely different. In 2020, she admitted to Joe Jonas on "Carpool Karaoke" that she fancied herself a career as a dentist had singing not worked out, and the two even tried their hand at the toothy profession. Seriously, can you imagine turning up at the dentist office and having Cabello and Jonas checking out your molars!?
But that's not the only other career the "Don't Go Yet" hitmaker had in mind. In 2018, "The Voice" coach admitted to Daily Star that she'd actually love to become a barrister and has a super cute and romantic fantasy in which she opens her own coffee shop. "I do like to forget that I'm a singer or somebody that's famous," she explained. "One day I would still like to work in a coffee shop, because I have this dream of meeting someone in a coffee shop, and falling in love with them and talking to them every day. And they only come to the coffee shop to get my coffee but it's not because my coffee's good. It's because they like me. I'm going to apply tomorrow to the nearest coffee shop." Adorable! 
Luckily for us, Cabello's coffee shop and dentistry dreams still seem to be on hold... for now.