Channing Tatum And Jenna Dewan's Divorce Just Got More Complicated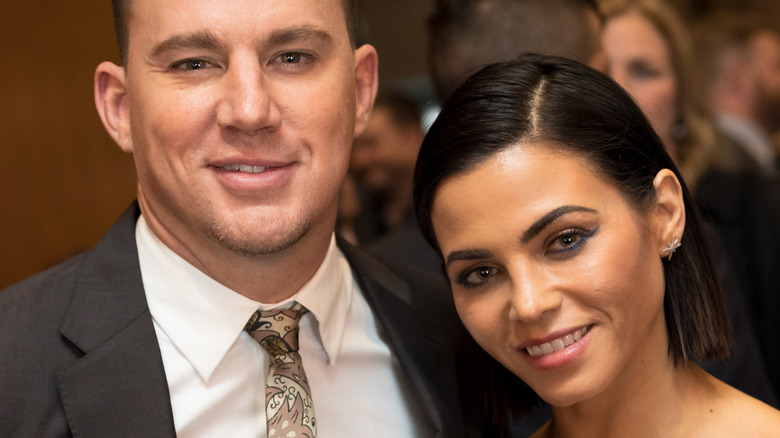 Greg Doherty/Getty Images
In 2018, Channing Tatum and Jenna Dewan announced they were divorcing after nine years together. They released a joint statement to People, in which they wrote in part, "Absolutely nothing has changed about how much we love one another, but love is a beautiful adventure that is taking us on different paths for now." They share a daughter, Everly Tatum, and the former couple were able to come to a custody agreement not long after announcing their divorce. In January 2020, The Blast reported that they were able to agree to a nice and tidy 50/50 joint custody split when it came to Everly.
Recently, the "Dear John" actor even had some kind words for his ex regarding their parenting views on Everly possibly following their footsteps and trying her hand at acting one day. "Jenna and I, we've always met eye to eye on this one. It's pretty tough to be a child actor or artist," he told People on June 1. "When she's 18, she's lived a full life and she can make her own decisions, then I will put her in anything and everything that I can possibly put her in because she'll be the coolest thing in the world and she is the coolest thing in the world."
Despite the kind public words, it appears the former couple are locked in tense negotiations behind closed doors over how to split their finances, and a recent court date has complicated matters. 
Channing and Jenna are disputing over Magic Mike profits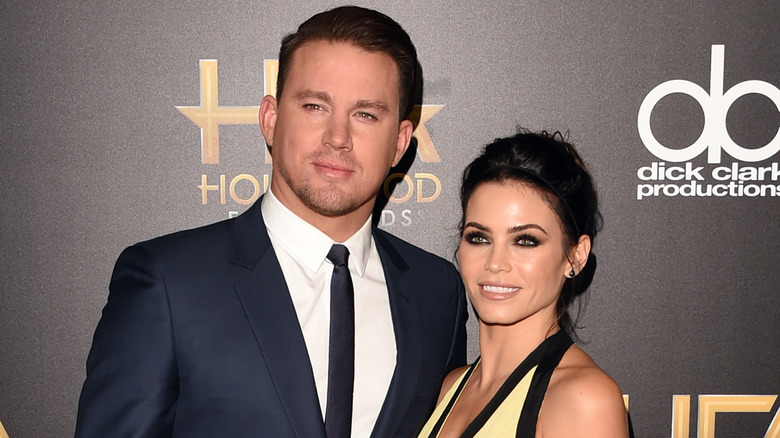 Jason Merritt/term/Getty Images
In May 2021, Channing Tatum and Jenna Dewan were trying to sort out how to split their financial assets amidst their divorce, per TMZ. The outlet reported at the time that the "Magic Mike" franchise, which included the movies, live performance shows, and an HBO Max reality series, was the source of their dispute. Dewan, who has since moved on with fiance Steve Kazee, helped her ex-husband find a choreographer for the live performances while they were together and even moved to London, UK to support the family while Tatum was working on the productions there. Tatum, who has also moved on with "The Batman" star Zoe Kravitz, agreed at the time that the court should intervene in their dispute to settle the matter.
Now, Radar Online is reporting that attorneys for each party were in court on June 2 and asked the presiding judge for more time in the matter in order to settle their dispute. The outlet reports that the court was about to set a trial date when the former couple asked for an extra four months in an attempt to settle the matter themselves. The judge agreed and set a new court date for September 22. 
While the former pair may want to just move on with their lives, it seems for now their divorce battle will rage on for the foreseeable future.