The Heartbreaking Reason Dwyane Wade Worries For His Daughter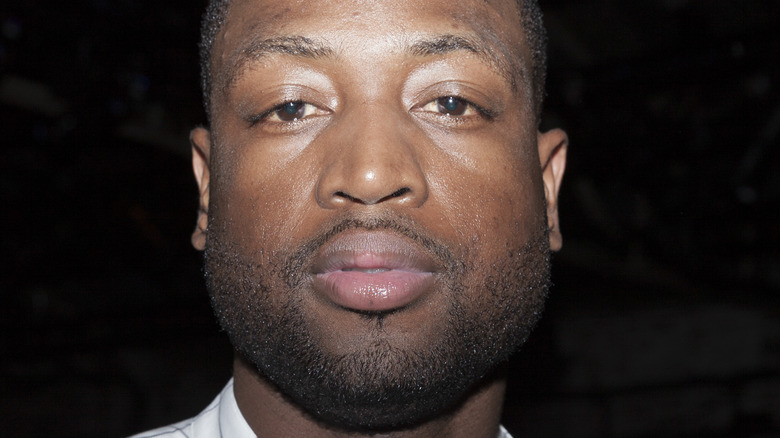 lev radin/Shutterstock
Dwyane Wade plays many roles in his life, including that of an NBA star, a husband, and a father. According to HollywoodLife, Wade has four children — Zaire, and Zaya, whom he shares with his first wife, Siohvaughn Funches. Then there's Xavier, his only child with ex-girlfriend Aja Metoyer. Wade shares his youngest child, Kaavia, with wife Gabrielle Union. The outlet also shares that he has been raising his nephew, Dahveon Morris.
In a 2021 interview with People, the basketball star opened up about being a dad. Wade had a pretty rough upbringing because both of his parents had addictions, which made him strive to be better. Wade noted he wanted to "lead with love," and be a great role model for his children. "I want to be somebody who my kids always understand, that can adapt, and that is willing to grow and is willing to learn," he told the outlet. "Also, someone that they can come to for advice about this, that or the third, and that will not be judgmental about it."
The star has been very open about his daughter, Zaya, and her journey of embracing her trans identity. He talked about the topic on the "All the Smoke" podcast (via Today), and he's been super supportive. "For me, it's all about: Nothing changes with my love," he said on the podcast." Nothing changes in my responsibilities. So, all I had to do now is get smarter, educate myself more. And that's my job." But, the journey isn't always easy.
Dwyane Wade is afraid every time his daughter leaves the house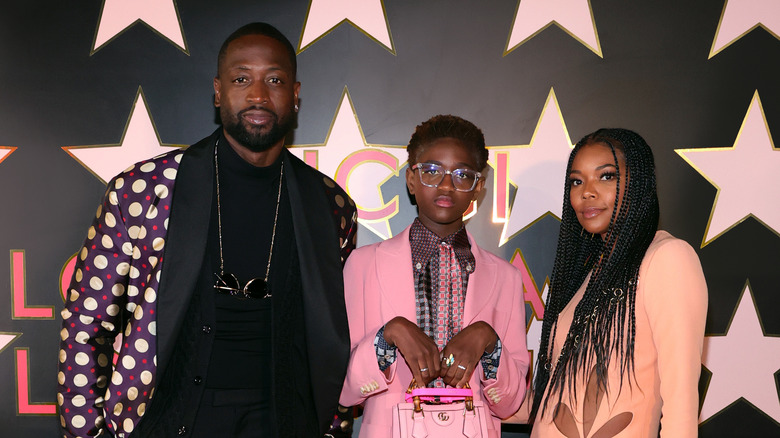 Rich Fury/Getty Images
Like pretty much every parent, Dwyane Wade worries about his children. The NBA star recently spoke at the Time 100 Summit in the Big Apple, and during his appearance, he was asked about his 15-year-old daughter, Zaya. "As blessed as my daughter is to have parents who can support her, I'm still afraid every moment she leaves our house," he revealed. "And not just because of gun violence, but because of the way that people perceive her in this world."
Wade also had some harsh things to say about lawmakers who don't allow trans youth to participate in sports. "To me, it's a joke. This is our life. We live this. And so when you're out there making rules, and if you're not experiencing this ... that's not right," he shared. Wade also asked people to "live a day" in Zaya's shoes and "see how it is to walk through this world as her." Clearly, Wade is very passionate about the topic.
The basketball star regularly shares photos and videos of his daughter on Instagram, and Valentine's Day proved to be the perfect opportunity to post a picture of Zaya. The star shared an image of the teen posing with a pink backdrop. She looked dressed for the occasion, rocking a pink sweater with feathered sleeves and a pair of purple tights. She added another pop of color with some yellow heels. Zaya completed her look with braided hair. "Happy Valentines Day! Daddy Loves you," Wade captioned the shot. How sweet!