The Serious Step Wanda Sykes Is Considering In Response To The Oscars Slap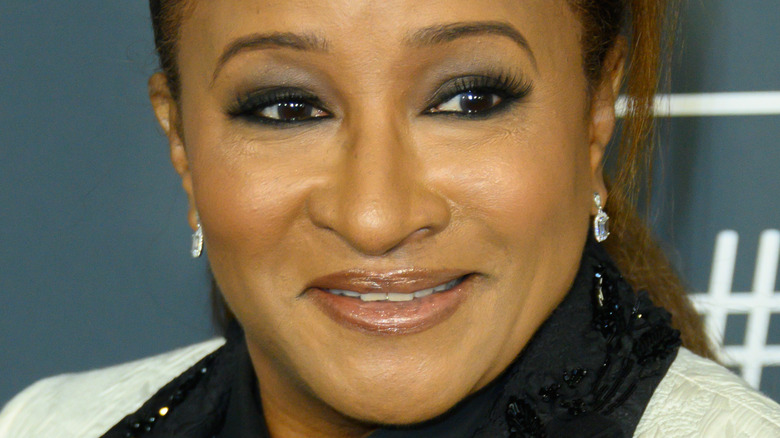 Silvia Elizabeth Pangaro/Shutterstock
Like many others, the Oscars incident between Chris Rock and Will Smith left Wanda Sykes shaken. Rock appeared on stage to present an award at the 2022 show and cracked a few jokes about his peers. In one of his jokes, Rock compared Will's wife, Jada Pinkett Smith, to Demi Moore's character in "GI Jane," because of her bald head. Will didn't approve and he stormed the stage, slapping Rock as he told him to keep his wife's name out of his "f**king mouth." At first, some people thought it was staged, but it wasn't. Will later apologized for his actions, but the Academy still slapped him with a 10-year ban from the show.
During the show, Sykes served as host alongside Amy Schumer and Regina Hall. Many were excited about the all-female host lineup, but there's no doubt that the evening was soured after the surprising incident. According to Sykes, Rock apologized to her at an after-party. "As soon as I walked up to him, the first thing he said was 'I am so sorry.' And I'm like, 'Why are you apologizing?'" she explained on "Ellen." "He was like, 'It was supposed to be your night. You and Amy and Regina, y'all were doing such a great job. I'm so sorry this is now going to be about this' because that's who Chris is."
In the aftermath, Sykes is still talking about what went down on stage with her friend, and it doesn't seem like she will forget what happened anytime soon.
Wanda Sykes says she may need therapy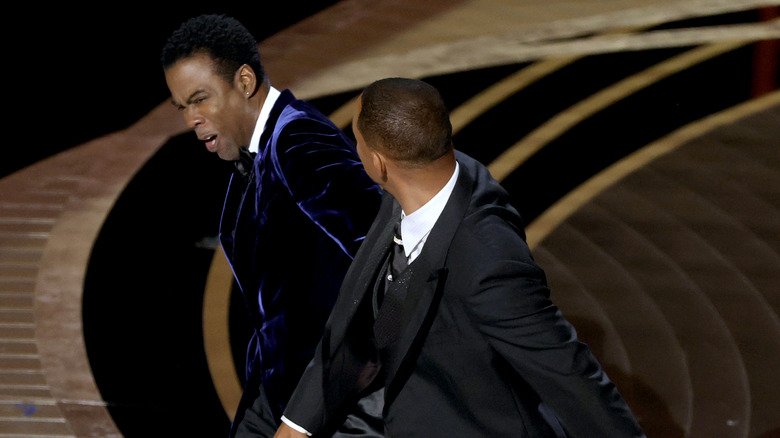 Neilson Barnard/Getty Images
Wanda Sykes is speaking out about the Will Smith and Chris Rock incident once again. Sykes has been pretty vocal in her support for Rock, and it's no secret that though she was not directly involved in the incident, it still really took a toll on her. The comedian sat down for an interview with The Hollywood Reporter, where a reporter asked if she had time to process the events that transpired.
"I should probably talk to somebody, to be honest. It was crazy. It ruined the night. I felt awful for my friend [Rock], for his family," she confessed to the outlet, seemingly suggesting therapy may be her next move. She also questioned where the country is as a whole following the incident. "We all saw what happened and just sat there. It's the craziest thing ever," she added. "It reflects where we are in this country as far as the level of civility."
Sykes and Rock go way back, and they have a solid relationship. We can only imagine how hard it would be to see your friend go through such a traumatic experience. According to THR, Sykes got her start as a writer for the comedian, and the gig helped launch her career. Now, she's one of the most well-known comics in the industry. On Instagram, Sykes has been promoting her comedy tour, which is expected to run through October, with the last show ending in Nashville on October 23.