How Much Did Kristen Bell Get Paid For Gossip Girl?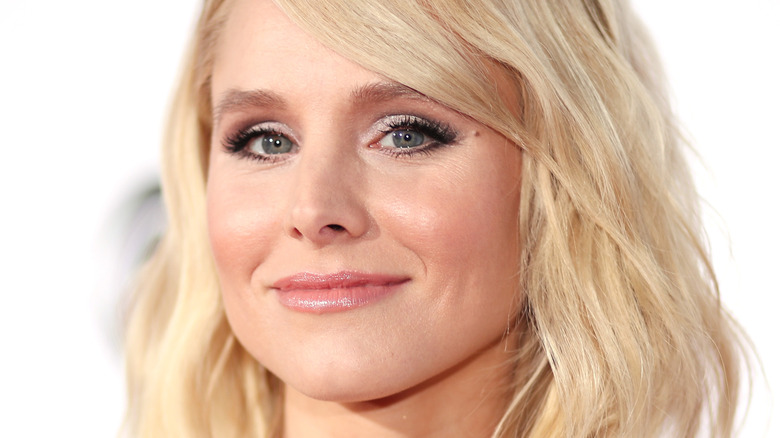 Christopher Polk/Getty Images
"Good morning, Upper East Siders. Gossip Girl here, your one and only source into the scandalous lives of Manhattan's elite," is what you always hear whenever a new episode of "Gossip Girl" comes on. And the voice behind it is no other than Kristen Bell.
If you're a fan of the show, you'd know that the voice of Gossip Girl is an integral part of the story. The funny thing is, the opportunity just landed on Bell's lap because she wanted to keep working for The CW after her own show ended. "The CW had just canceled 'Veronica Mars,' and I thought, oh I need to find a job! I heard that they were doing a pilot called 'Gossip Girl,'" she recalled in an interview with Vanity Fair. "And I realized that the cast was probably five years younger than I was at the time. But there was a narrator, and she was a substantial part of the show."
With just a phone call, she had gotten the role, and the rest is history. "I called Dawn Ostroff, who was running the studio at the time, and I said, 'So, I'm outta work and you have a VO on this teenager show,'" she said, per Variety. "I said, 'Can I just do it?'" Obviously, she bagged the part, and ended up doing voice work for the show for multiple seasons, as well as the reboot. And if you're wondering about how much she earns doing it, the answer may surprise you.
Kristen Bell apparently made six figures per episode on Gossip Girl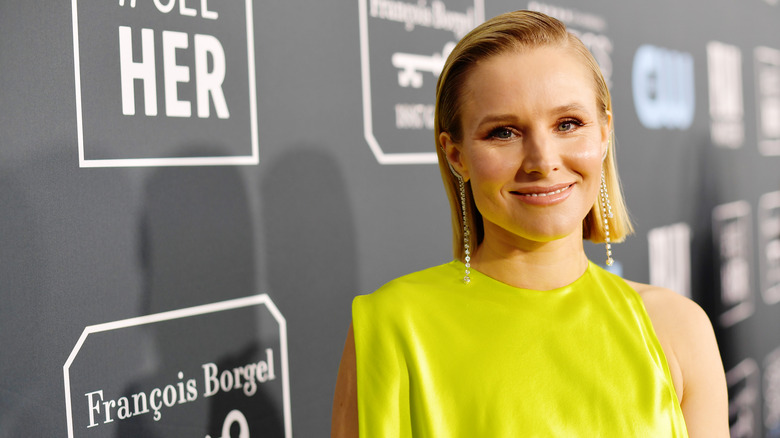 Matt Winkelmeyer/Getty Images
Kristen Bell was still a fledgling actor when she was cast on "Gossip Girl," and even though she didn't do that much on-screen acting on the show, she still made bank. 
Bell reportedly made $125,000 per episode just for voiceover work, which was significantly higher than Blake Lively's pay, per Parade. Word on the street is despite being one of the leads, she only made $60,000 per episode. A TikToker did the math on how much Bell made throughout the course of the show, and with the OG "Gossip Girl" having 121 episodes in total, she raked in a little over $15 million for the entire series.
Of course, it's worth noting that these aren't official figures, and there are no reliable sources that actually suggest that "The Good Place" star made more than the lead actors of the show. But the pay was well-deserved since people loved how she narrated the episodes. "When she recorded it, she created an entirely different character with just her voice than how she read Veronica Mars," series creator Stephanie Savage told the "XOXO" podcast, per Entertainment Tonight.
Kristen Bell was almost cut from Gossip Girl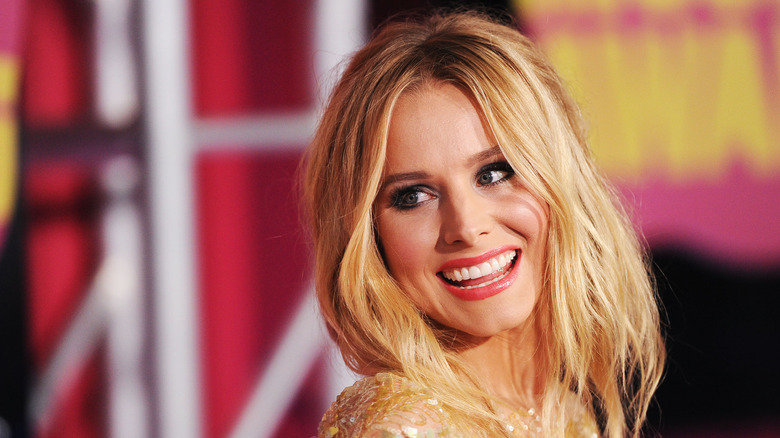 Jason Merritt/term/Getty Images
Despite Kristen Bell's voice being an inextricable part of "Gossip Girl," the show creators revealed her part was almost cut because viewers didn't seem to like it at first. When they showed the pilot to a test audience, they asked them to turn a dial if they liked a certain part and down if they didn't. "Interestingly, every time the Gossip Girl voiceover would kick in, it would drop," creator Jason Schwartz said in the "XOXO" podcast, per Entertainment Tonight. 
He recalled, "People were into it, and then like, 'Who's this voice that's coming in and distracting me?' Do you lose the voice-over? [We decided] we can't. That's part of the show and we just have to ride with it." They decided to retain Bell anyway, including for the reboot years later. "That was the one piece that was gonna make it feel like 'Gossip Girl' because she's so — she's the tone. She set the tone," Schwartz said (via People).
It's an advantage for Bell, who revealed it's one of the most exciting projects she's ever done. "I was thrilled because ... it was a very easy job for me. I got to come in and play around," she shared with Variety in 2019 ahead of the HBO Max reboot. "I just wanted to be the cattiest version of myself and they never gave me a note ... It's so much fun to watch. It's beautiful. It's silly. It's dramatic."