Inside Alexandria Ocasio-Cortez's Feud With Elon Musk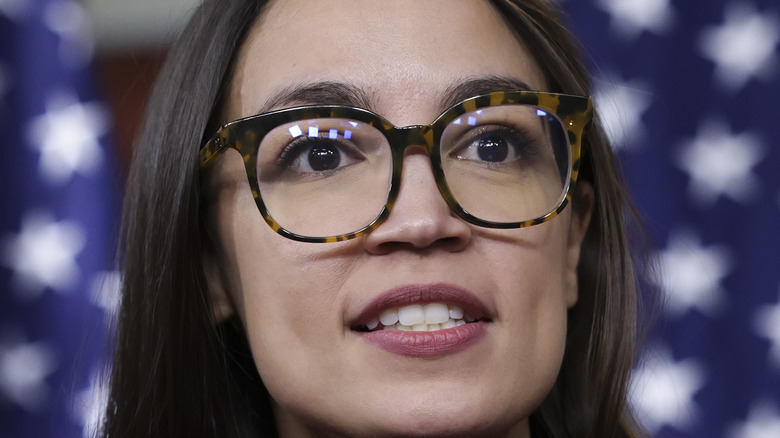 Kevin Dietsch/Getty Images
United States House Representative Alexandria Ocasio-Cortez is not afraid to voice her mind, and her online engagement with Elon Musk is no exception. Ocasio-Cortez, a progressive member of the House and vocal proponent of workers' rights, has recently declared that she is considering getting rid of her Tesla, due to the company's union-busting history. 
Musk has come under fire from progressives like Ocasio-Cortez for a number of reasons, including for his recent hostile takeover of Twitter and intent to reinstate certain far-right figures like former President Donald Trump on the platform, as well as his recent declaration that he would start voting Republican after apparently having "voted overwhelmingly" for Democrats in the past. This declaration came shortly before it was alleged he had sexually assaulted a Tesla employee, who went public with the allegations in May. This is all to say nothing of the shoddy business practices at Tesla which Ocasio-Cortez takes issue with. 
Although their feud may have begun in April, when Ocasio-Cortez seemingly called out Musk on Twitter for being a "billionaire with an ego problem" (though she later claimed she was referring to Facebook CEO Mark Zuckerberg), the Tesla and SpaceX billionaire now seems to have a whole host of new reasons for airing his grievances about the Congresswoman online. 
Elon Musk has recently come under fire for business practices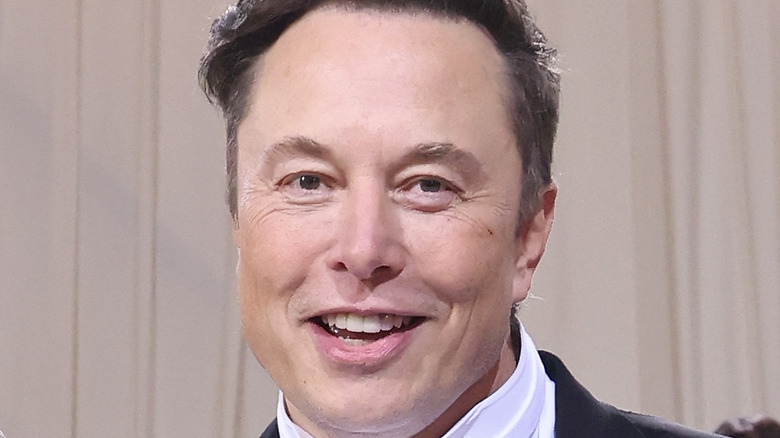 Taylor Hill/Getty Images
In light of recent successful unionizing efforts at Amazon and Starbucks, electric vehicle manufacturer Tesla, which is currently the only American auto manufacturer to not have a union, has been under the spotlight for their own practices regarding unions and workers' rights. 
In 2021, the National Labor Relations Board ruled that both Tesla and its CEO Elon Musk had violated the law by committing certain actions that were perceived to be coercive or detrimental to workers and efforts at unionization. Specifically, Tesla was lambasted for firing a worker, Richard Ortiz, who was involved in union organizing in 2017, and Musk got in trouble for tweeting in 2018: "Nothing stopping Tesla team at our car plant from voting union. Could do so [tomorrow] if they wanted. But why pay union dues & give up stock options for nothing?" The NLRB ruled that both these actions were unlawful attempts at coercing workers into not unionizing, that Ortiz be reinstated with back pay, and that Musk's tweet be deleted (though he has not done so).
Furthermore, CNBC reported on June 2 that Tesla had secretly paid MikeWorldWide, a PR firm, to monitor Tesla employees' online chat groups in the midst of their (unsuccessful) 2017 union drive. Current and former Tesla workers told the outlet that they believe the company continues to surveil them. It is precisely because of reasons like this for Alexandria Ocasio-Cortez's recent announcement that she plans to scrap her Tesla.
Elon Musk called Alexandria Ocasio-Cortez a puppet for unions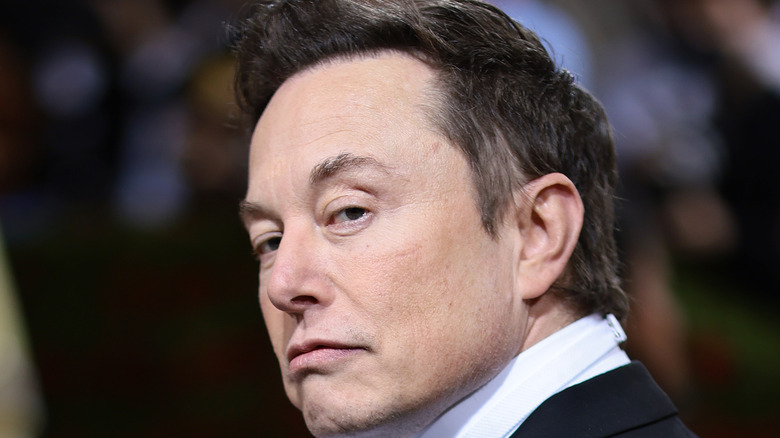 Dimitrios Kambouris/Getty Images
In light of the recent revelations of union busting and alleged surveillance of Tesla employees, U.S. House Representative Alexandria Ocasio-Cortez told Bloomberg News in May that she plans to get rid of her Tesla, which she purchased in 2020. "At the time, it was the only [electric vehicle] that could get me from New York to Washington on like one, or one-and-a-half charges," she said. "I would love to switch."
Elon Musk did not seem happy with Ocasio-Cortez's recent announcement, posting a poll on Twitter a few days later in which he asked his followers to choose who they "trust less:" politicians or billionaires. Musk's followers voted overwhelmingly for politicians, and Musk added in a personalized tweet addressed to the Congresswoman, "I dare you to run the same poll with your followers." When asked by a user if he was simply posting the tweet as a result of her earlier comments, he responded cryptically, only with the eyes and laughing crying emojis.
He then added that he believed Ocasio-Cortez was a "puppet" for the unions, writing "The degree to which the unions control the Dems is insane. It's like watching a sock puppet "talk", but the hand inside the sock is way too obvious!" At this point, the feud has essentially become one sided, with Ocasio-Cortez, who recently congratulated unionized Amazon workers and declared that their victory was "just the beginning," more or less refusing to engage.