Halsey's Messy Nanny Drama Fully Explained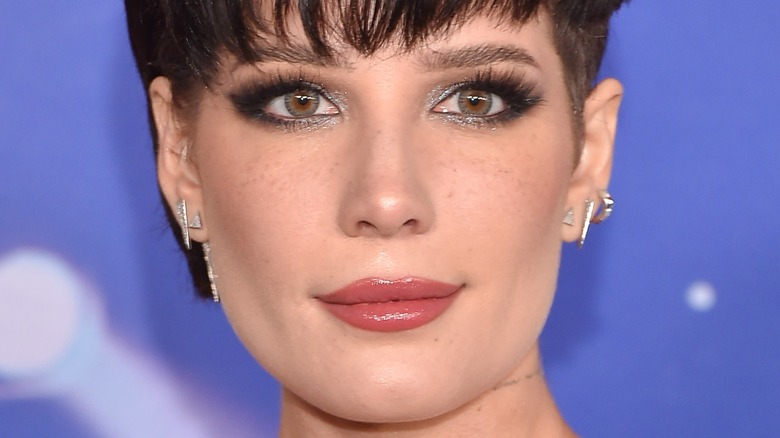 DFree/Shutterstock
Almost a year after they gave birth to their first child, it's still hard to believe Halsey is a parent. They've had quite the journey to mainstream pop star, going from Harry Styles stan to Lana-and-Marina-era Tumblr obsession to breaking out with the Chainsmokers, but recently things have been all about their son, Ender Riley, with boyfriend Alev Aydin. Halsey's latest album, 2021's "If I Can't Have Love, I Want Power," has a lot to say about the subject, with themes of pregnancy, childbirth, and feminism. They're even holding a baby on the cover, though it's not their own.
In late 2021, Halsey shared their thoughts on being a new mother with Extra, saying, "Every single second is the most incredible thing. Getting to watch him, like, become a new person every day is so exciting." While most of their music isn't age-appropriate for Ender, he'll still be able to watch his mom in the 2021 movie "Sing 2," where they voice-acted alongside fellow artists like Pharrell Williams and Tori Kelly.
Despite the singer seeming happier than ever, things aren't completely perfect with regards to mom life. A former nanny of Halsey's son is suing them, leading Halsey's team to speak out against the lawsuit. Without further ado, here's a "record of the wreckage" in their life.
Halsey's former nanny claims she was wrongfully terminated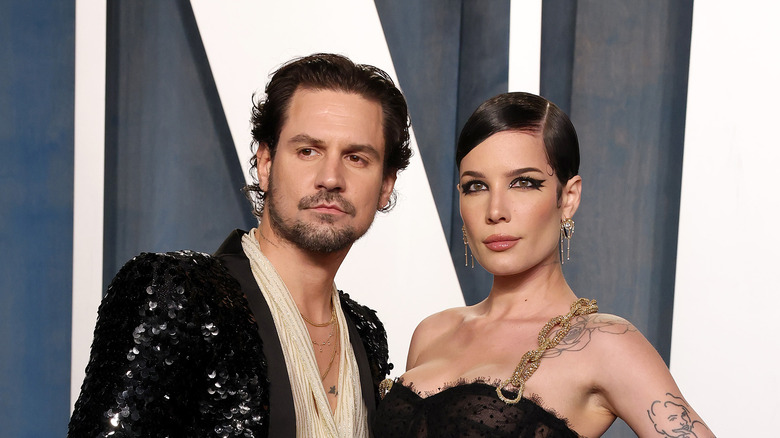 John Shearer/Getty Images
Halsey's former nanny, Ashley Funches, has filed a discrimination lawsuit against the singer, claiming she was fired in March without warning after taking time off for a medical emergency. During her time caring for Halsey's son, she alleges that she "worked around the clock" with "little to no day of rest" (per Yahoo). In addition to the alleged wrongful termination, she's also complaining about overtime wages Halsey supposedly never paid her.
Through a statement to ET, Halsey's rep is responding to Funches' allegations. According to them, the nanny isn't telling the full story: "This individual's employment was recently terminated in response to specific incidents in which Halsey's infant was left unsupervised in an unsafe location while under the nanny's care." The rep added, "It was discovered the nanny was intoxicated while the child was in her care."
The statement goes on to say that Halsey "is both saddened and disappointed by this turn of events ... as they take ableism and ethical working conditions very seriously." Halsey may be bad at love, but they've historically been one of the more outspoken celebrities when it comes to social justice topics, being a vocal advocate for the LGTBQ+ community as well as marching for Black Lives Matter in 2020. Their former nanny's allegations don't track with their previous record, at least publicly, but as the lawsuit unfolds we should get a better read on the situation.