Inside Stassi Schroeder's Stunning Plastic Surgery Transformation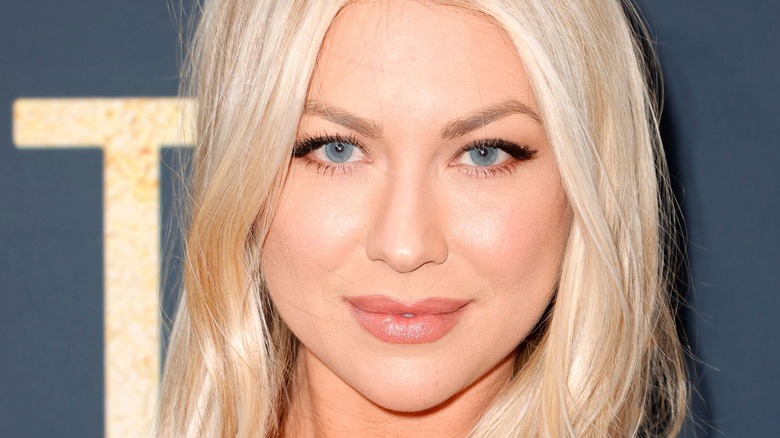 Frazer Harrison/Getty Images
As a society, we'd say we're at a point now when people — especially women — no longer have to be so ashamed about having gotten cosmetic surgery. Celebs like Teddi Mellencamp of "The Real Housewives of Beverly Hills" keep their fans updated on their latest plastic procedures. Another famous woman who has been very public with her plastic surgery is Mellencamp's friend Stassi Schroeder, of "Vanderpump Rules" fame. Over the years, the former SURver and current memoirist has become extremely open about her various surgeries, fillers, and augmentations in interviews and on the show. 
If you're a fan of "Vanderpump Rules," you're likely already aware that Schroeder has had plenty of work done over the years, but you may still be surprised by just how much the reality star's look has changed. This is why we've put together this little retrospective of how Schroeder went from goth-lite teenager to bleach-blonde queen bee. We'll tell you right now that this was not an overnight transformation.
Stassi Schroeder got a chin implant when she was 19
Stassi Schroeder has a long history with plastic surgery, having gotten her very first procedure long before she was ever a Bravolebrity. Schroeder's first time under the knife was a chin implant when she was 19 years old, a graduation gift from her parents that she doesn't regret for a second. In her memoir, "Next Level Basic" (via Bravo's Style & Living), Schroeder called the chin implant "one of the best things I ever did." She wrote, "To this day it makes me feel better about myself." And if you are questioning her parents' judgment, Schroeder doesn't really care. "They trusted my judgment, and I was desperate for a bigger chin and more defined jawline."
The good news for those who are still curious about Schroeder's pre-implant face is that she has appeared on reality TV for a really long time. You can check out her babyface chin on Season 8 of "The Amazing Race," in which she participated with her family. Teen Schroeder is nearly impossible to recognize, as she also has jet black hair, thick eyeliner, and somehow a much higher-pitched voice. 
Stassi also got a breast lift and reduction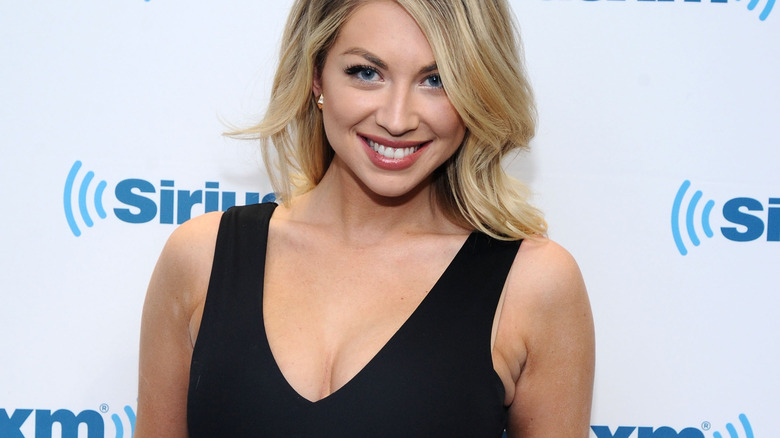 Ilya S. Savenok/Getty Images
Stassi Schroeder was still getting her plastic surgery sea legs in the early seasons of "Vanderpump Rules," telling ET in 2015 that she'd gotten lip fillers and was considering getting a boob job. "I have National Geographic boobs," she joked. "I've had them since I was 14 years old, so they point down and they're like at my hips. I'm kind of over it so maybe I want to do that." As a matter of fact, Schroeder did get a breast reduction and lift in 2015, which she discussed frankly in "Next Level Basic" (via Life & Style).
"Let me tell you, it is constantly uncomfortable to feel a heavy boob hanging like a pancake on your stomach," she wrote. "When I finally met with a surgeon I told them that I didn't care about the scars — just butcher me up." Schroeder also acknowledged in the book that she gets regular Botox injections and fillers — just not too much. "It's not about freezing your face to me, it's just about getting rid of my wrinkles," she wrote. 
We have to admit, the woman's skin does look good.