The Truth About Hoda Kotb's Ex-Husband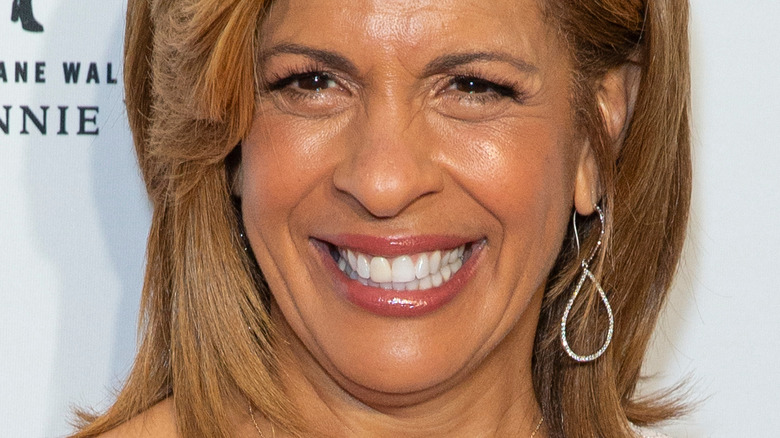 lev radin/Shutterstock
In January 2022, NBC anchor Hoda Kotb announced her split from longtime partner Joel Schiffman. "Joel and I have had a lot of prayerful and meaningful conversations over the holidays and we decided that we're better as friends and parents than we are as an engaged couple," she explained during an episode of NBC's Today.
Per People, Schiffman and Kotb started dating privately in 2013 before eventually going public in 2015. They would later get engaged in November 2019 and were expected to tie the knot soon before their split. Kotb and Schiffman share two kids, Haley Joy, adopted in February 2017, and Hope Catherine, adopted in April 2019. Despite their split, the former couple hopes to continue to put their daughters first. "So we decided that we are going to start this new year and begin it kind of on our new path as loving parents to our adorable, delightful children, and as friends," she said in her announcement on Today.
This, however, is not the television anchor's first attempt at love, as she was previously married to Burzis Kanga, a former tennis coach. "He was the head coach for men's and women's tennis at U.N.O. and he was also the tennis pro at the Chateau Estates Country Club," Kotb revealed to New Orleans Living in 2006. Though Kotb barely talks about her ex-husband these days, their union makes for quite an interesting story.
Hoda Kotb and her ex-husband were on and off for years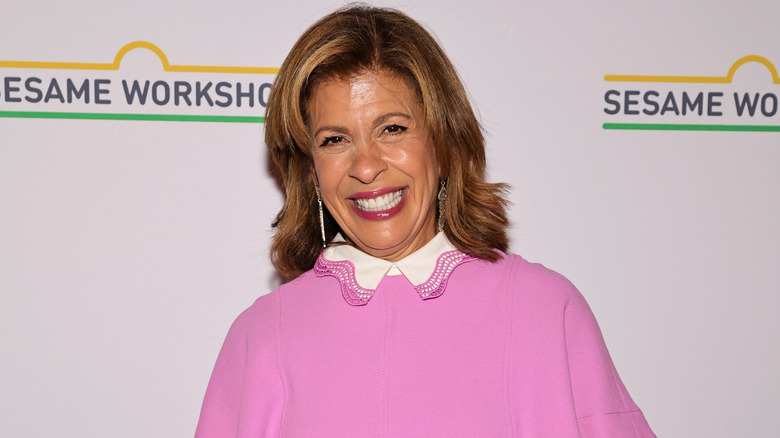 Theo Wargo/Getty Images
According to Closer Weekly, Hoda Kotb and Burzis Kanga met at a February 14 fundraiser event in New Orleans for the American Heart Association. While Kanga had spent most of his life in New Orleans, Kotb was working as a local news anchor. Though it is uncertain when exactly they started dating, Kotb would later move to New York City after getting a job at NBC's Dateline. At this point, she and Kanga's relationship was mostly on and off.
In May 2005, after years of dating, Kotb and Burzis got engaged. They got married in December of that year in a Dominican Republic ceremony and for a while, things were good between the couple. "And married life has been great," Kotb gushed to New Orleans Living. "If I would have known it was this much fun, I probably would have done it a long time ago!"
Things, however, did not turn out so great for the couple. In February 2007, only a little over one year into their marriage, Kotb filed for divorce. One year later, their divorce was finalized — on February 14 to be precise. "What's funny about Valentine's Day is that I used to not like it at all," Kotb admitted in 2016 (via the New York Daily News). "Way back when, Valentine's Day was the day that I had met my first husband and the day that later on, just by chance, that our divorce became final."
Hoda Kotb and her ex-husband had 'some differences'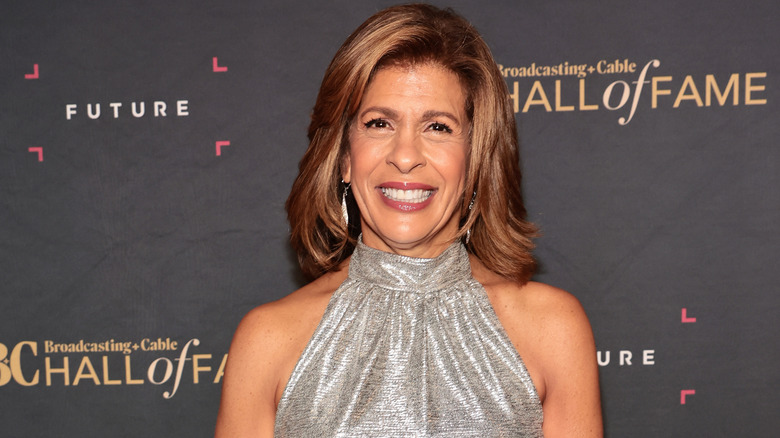 Jamie Mccarthy/Getty Images
Though Hoda Kotb did not reveal much about her divorce from Burzis Kanga, Kanga himself would later share insights into the events leading up to their split. Prior to their nuptials, Kanga had suffered a major loss in Hurricane Katrina, subsequently leading him to move to New York. This was no easy transition for him as he would admit that the sudden move put a strain on their marriage. "I was not used to the big city I guess," he told Radar Online. "New York can be overwhelming. I've lived in New Orleans for 30 years now. This is my home."
Additionally, Kanga explained that he was surprised about getting divorce papers — mostly because they were both going through tough experiences at the time. "My father was ill," he revealed. "She was ill. It was a difficult time. Those were personal reasons for both of us." Kanga however admitted to playing a part in the breakdown of his marriage to the television anchor. "In hindsight, there was a level of immaturity on my part, mistakes I made," he told Radar Online. "It was unfortunate we were married for a short time. It's a shame it transpired that way."
If you are wondering what Kotb is up to these days, let's just say she is taking each day as it comes and most importantly, living it up as a single woman!