Why John Stamos Is Upset Over Bob Saget And The Tony Awards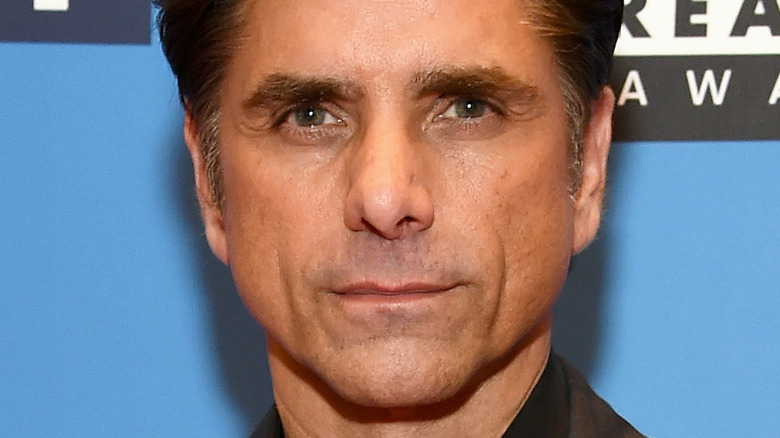 Michael Kovac/Getty Images
Bob Saget was most famous for playing Danny Tanner on "Full House" and then "Fuller House." Saget and John Stamos, who played his on-screen brother-in-law Uncle Jesse, were tight. However, Saget's relationship with Stamos started off badly. The two actors totally "clashed" at first. Stamos told The New York Times that Saget "could be painfully distracting [and] disruptive," going off-script to add extra humor, driving him nuts. "If there was even one person on the set, he had to make them laugh," Stamos explained.
They eventually found common ground after "kicking and screaming" from both sides. "I think we met in the middle," Stamos said. They went on to become best friends and remained close up until the tragic death of Saget in January 2022. "I am broken. I am gutted. I am in complete and utter shock. I will never ever have another friend like him. I love you so much Bobby," Stamos tweeted.
Stamos' memorial speech for Saget revealed the incredible depth of their friendship. The Los Angeles Times printed the eulogy. Stamos said their bond deepened following his parents' deaths. He praised Saget's talent and kindness and thanked him for always being there through thick and thin. "Divorces, deaths, despair, and dark days. He was there through love, marriage, a child, and bright times," he said. "He was my lifeline." So, it's not surprising why Stamos is upset over Saget and the Tony Awards — or rather the absence of Saget at the Tony Awards.
John Stamos is 'disappointed' by Bob Saget's Tonys omission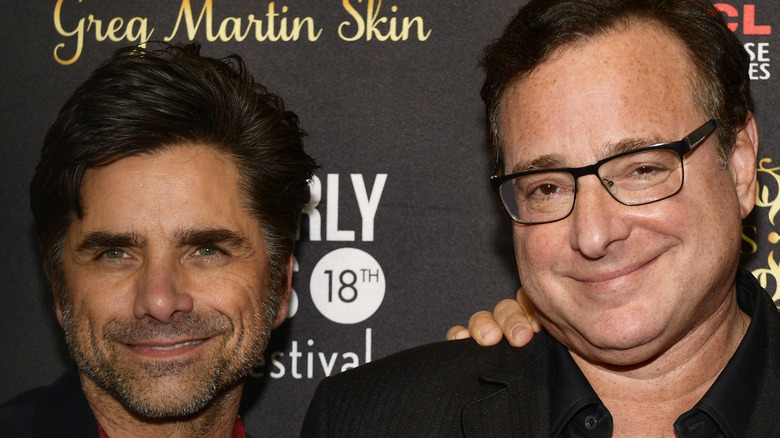 Matt Winkelmeyer/Getty Images
Bob Saget was a show-business legend. In addition to acting, he wrote, did stand-up, and performed in theater productions. So, when his name was left off the "In Memoriam" section during the 75th Tony Awards, you can understand why his best friend John Stamos was upset. "Since the theatrical community last gathered as one to celebrate our art, we have lost a great number of cherished friends and colleagues," Laurence Fishburne announced in the introduction, per People.
Stamos had learned of Saget's omission before the Tony Awards aired on July 12. He shared his feelings via social media and reminded people of his buddy's theater work over the years. "Disappointed to hear that @bobsaget will be LEFT OUT of the In Memoriam segment tonight @TheTonyawards," Stamos tweeted. "Bob was brilliant in The Drowsy Chaperone & Hand to God. Come on @BroadwayLeague and @TheWing! Do the right thing! Bob loved Broadway and I know the community loved him,"
Saget had written about his entertainment career in his memoir "Dirty Daddy: The Chronicles of a Family Man Turned Filthy Comedian." He noted how lucky he had been to work on "some of the most family-friendly TV" during the day and then turn the air blue with some decidedly not PG stand-up performances at night. Saget also shared that "joking [has been] a means for me to avoid pain" and a coping mechanism for dealing with past tragedies he'd suffered.