Justin Bieber Has Even More Bad News Following Serious Diagnosis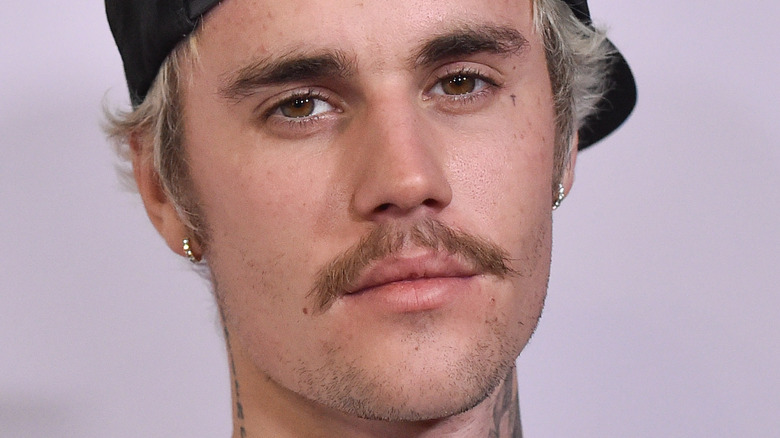 DFree/Shutterstock
Justin Bieber is the latest singer forced to postpone shows. Amid the COVID-19 pandemic, several artists had to cancel or postpone dates, including Adele, who famously had to postpone her Las Vegas residency shortly before it was scheduled to begin. Bieber has now also been forced to cancel a few shows in his "Justice" tour, but it's not due to the COVID-19 pandemic.
The singer took to his Instagram page on June 11 to let fans know his struggles with a condition called Ramsay Hunt. In the video clip, Bieber told fans that the "virus that attacks the nerve in my ear and my facial nerves and has caused my face to have paralysis." He then demonstrated how one side of his face would not move. "As you can see, this eye is not blinking. I can't smile on this side of my face. This nostril will not move. So there's full paralysis on this side of my face," he shared. Bieber told fans that he was using this time to rest and get better as he expressed his disappointment in canceling the shows.
Fans commented on the post to wish Bieber the best in his recovery, including some of the singer's famous pals. "Love you and proud of you," Bieber's manager, Scooter Braun, wrote. "Love u brother ! U will be great ! Rest up brother. We love u ! GOD LOVES U ! WE LOVE GOD ! Love forever!" Dj Khaled added. Now, Bieber is sharing more disappointing news with fans.
Justin Bieber forced to postpone more shows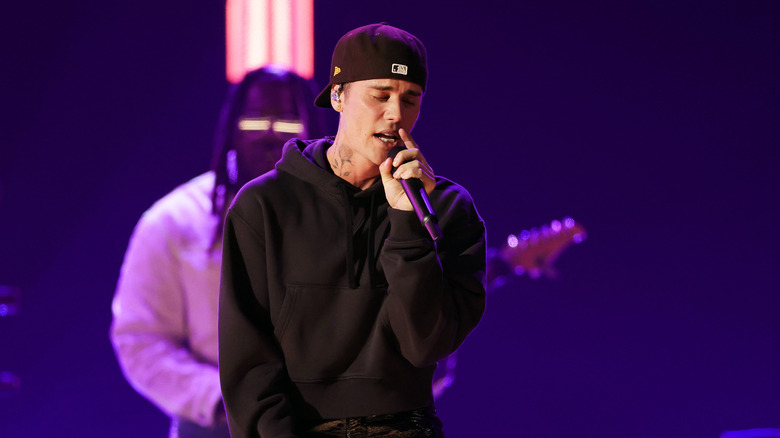 Rich Fury/Getty Images
Justin Bieber's fans will surely be disappointed with the singer's latest news. Amid his battle with Ramsay Hunt syndrome, the singer postponed his two dates scheduled for Madison Square Garden in New York City. The venue broke the news to fans in an Instagram post. "A statement from Justin Bieber's tour promoter, AEG Presents: 'Due to Justin's ongoing medical situation, this week's Justice Tour shows at Madison Square Garden in New York City will be postponed,'" the arena wrote of the June 13 and June 14 shows. They continued, adding that Bieber is getting the "best medical care possible," and he will be able to perform again once he gets the green light from doctors.
Fans made sure to take to the post and weigh in with their thoughts, and the overwhelming majority of Bieber's fans seemed super supportive of his need to get his health in check. "He don't have to worry and be pressed, it's his health first," one fan commented on the post. "This was the best decision for Justin's health, hoping he gets well soon," another social media user chimed in.
As of this writing, Bieber has not announced the cancellations on his own Instagram page, and his website has yet to post the news either. It does not appear that his upcoming shows in Philadelphia or Connecticut have been postponed yet, but we can only imagine that Bieber's team will decide closer to those dates.
Justin Bieber has a positive outlook on health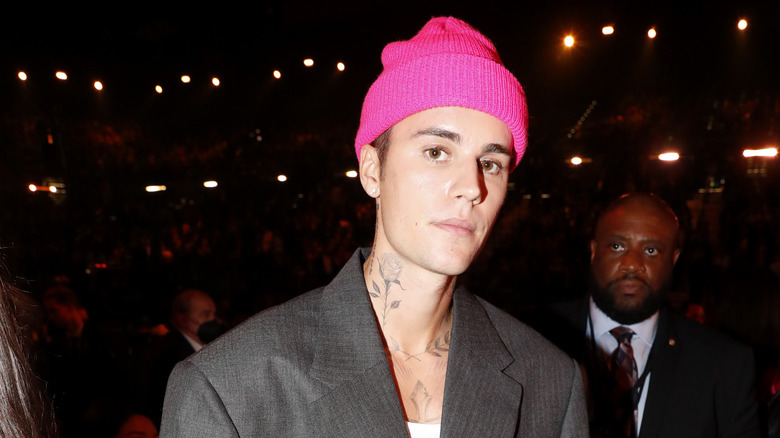 Johnny Nunez/Getty Images
There's no doubt that Justin Bieber has been through a lot in a short period of time following his diagnosis with Ramsay Hunt syndrome. However, the singer has been trying to be upbeat and keep a positive attitude about things, and he shared a few words of wisdom on his Instagram Story on June 13, letting fans know a health update and how he's leaning on his faith. "Wanted to share a little bit of how I've been feelin," the singer wrote on his Instagram Story. "Each day has gotten better and through all of the discomfort, I have found comfort in the one who designed me and knows me. I'm reminded he knows all of me. I'm reminded he knows all of me."
The singer went on to share his belief that Jesus also knows all of his "darkest parts" and still welcomes him with "open arms." He continued, "This perspective has given me peace during this horrific storm that I'm facing," adding that he knows it will eventually "pass." After posting his emotional message, the "What Do You Mean?" singer shared a sped-up Instagram reel of an artist drawing him.
According to People, Dr. Amit Kochhar says that Ramsay Hunt syndrome is pretty rare and happens in about five of every 100,000 people. Around 75 percent of people recover from the illness, while the other 25 percent are left with lingering effects. We wish Bieber a speedy and complete recovery!