Brad Lambert Gives His Unfiltered Thoughts On Former Client Matt Ramos - Exclusive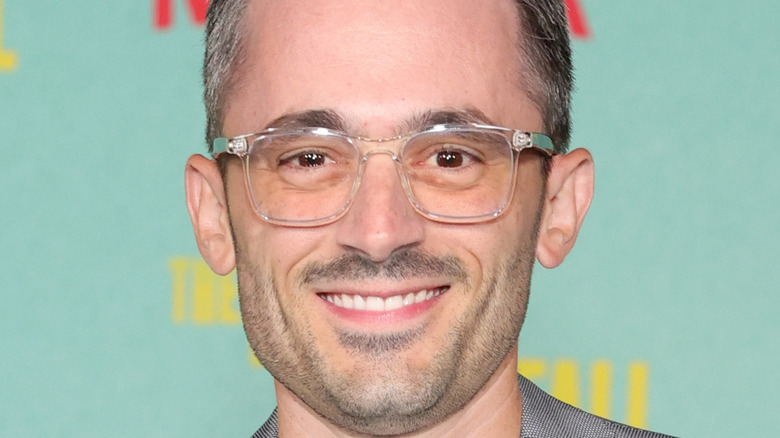 Rich Fury/Getty Images
If you've been following the testimony of Hollywood manager Brad Lambert, then you know that the now-blacklisted representative has spoken his truth after months of silence. Speaking exclusively to Nicki Swift in a two-part interview (parts one and two available here), Lambert brought texts, emails, bank statements, legal paperwork, and receipts to help dig himself out of a media-induced hole. After an expository article was published by Hollywood publication TheWrap – featuring interviews with influencer Matt Ramos, artist Bosslogic, and others — Lambert found himself on blast, and quite unfairly by his estimations. 
While mistakes were made in his professional relationships, the manager himself confessing that he misunderstood the Talent Agency Act Law, he remains steadfast in his innocence. As Lambert says, he did not take advantage of influencers and artists, as TheWrap estimated, but rather helped clients reach their full potential, until things became untenable.
For instance, former client Bosslogic — an artist based in Australia — told TheWrap that Lambert intentionally killed a $100,000 deal with Warner Bros., the manager allegedly scrapping the payday because he was not part of overseeing the deal. Providing emails to Nicki Swift that paint a much different picture, Lambert's correspondence shows that the deal was terminated after the artist failed to meet crucial deadlines.
Even still, Lambert's emails show he tried to keep the deal afloat.
This is just one example of the "he said, he said" situation that Lambert has found himself in, and during our sit down, he made a point to also address former client Matt Ramos.
Lambert and Ramos' relationship began to disintegrate after a charged FaceTime call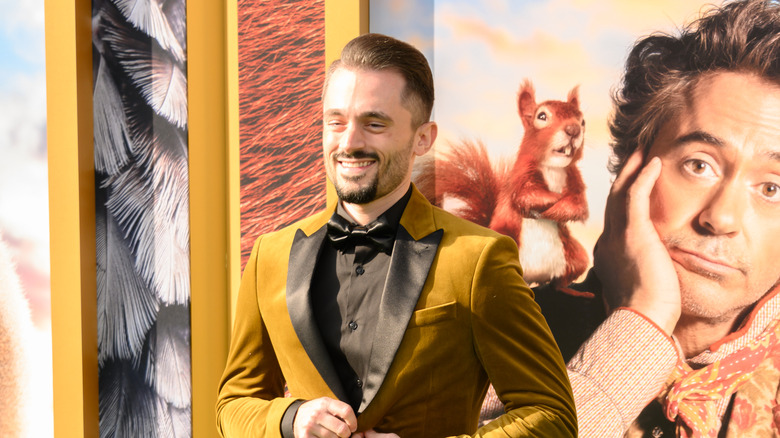 Silvia Elizabeth Pangaro/Shutterstock
While Matt Ramos is a young influencer in his 20s and Brad Lambert is a talent manager in his 30s, the two found common ground quite quickly. As many texts between the two show — provided to Nicki Swift by Lambert — neither the manager nor influencer held back their affection or praise for one another, and the two often talked about their lifelong bond.
So what happened between them that led Ramos to paint Lambert as simply a man "leeching" off an up-and-coming social media star? The compromised talent rep told us that he confronted Ramos over his evolving behavior, as ego and pretentious tendencies were allegedly getting in the way of work.
"[Ramos] painted me as a 'suit' who 'used him' and 'abused him' for his own personal gain and whatever, but when I say that kid was my little brother, I loved him," Lambert told us.
But after a successful deal with Noovie, things went downhill, according to Lambert. "We were on FaceTime talking and he was oozing arrogance and ego and insecurity — highly insecure individuals generally have the biggest egos to overcompensate," Lambert divulged. "It was not a fun conversation for him, I'm sure, because he got to the point where he didn't want to deliver on things that he said he was going to deliver on. [There was] a lot of arrogance and entitlement there."
What Ramos was not delivering on, according to Lambert
Featureflash Photo Agency/Shutterstock
As Brad Lambert explained just how his relationship with Matt Ramos began to fall down a steep decline, we paused and asked him just what deals the social media influencer wasn't delivering on.
"Disney gave us the opportunity to get time with celebrities and the talent for these projects. The movie would come around and he'd be like, 'I don't want to post this. I'd rather talk about something that's hot right now like 'Spider-Man: No Way Home,'" Lambert claimed. "I was like, 'You have to post this. This is not ... 'Oh, I don't feel like it.' You made a commitment.'" Lambert further clarified that there was no contract between him and Ramos, but that he simply helped expand the young creator's career because he cared for him like a "younger brother."
Of his future now and Ramos' influence, Lambert reflected on his 15-year career, telling us, "You could take away my social media, it could disappear tomorrow, but I'll still have that experience. You take away his 3 million followers, he has a high school diploma — big difference."