The Real Reason Britney Spears' Brother Wasn't At Her Wedding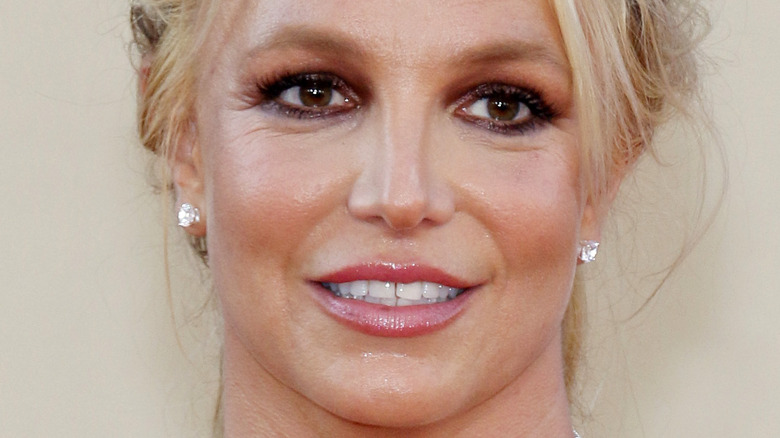 Tinseltown/Shutterstock
There's no doubt that Britney Spears' wedding to Sam Asghari was one for the books! As fans know, the pop princess and Asghari tied the knot in a ceremony at Britney's home in California. Besides her ex-husband, Jason Alexander, trying to bust through security and get into the event, things went off without a hitch.
Britney shared several photos and videos from the day, giving her fans a sneak peek into what all went down. The songstress sported a pair of clear slippers for the occasion as she channeled her inner "Cinderella." She also gave fans a quick run-down of the ceremony in an Instagram post. "Wow !!! Holy holy crap !!! WE DID IT !!! WE GOT MARRIED," she gushed. "Gggggeeeeezzzzz !!! It was the most spectacular day !!! I was so nervous all morning, but then at 2:00 pm it really hit me ... WE'RE GETTING MARRIED." Britney added that her crew turned her home into a "dream castle," as she thanked some famous friends like Drew Barrymore, Selena Gomez, Madonna, Paris Hilton, and Donatella Versace for attending.
Some names that didn't appear on the guest list included several members of Britney's family, including her mom, Lynne Spears, dad Jamie Spears, and little sister, Jamie Lynn Spears. According to TMZ, Britney's brother, Bryan Spears, was supposed to attend the nuptials, but he did not show up. Don't worry, we've got more deets as to why Bryan chose to skip out on his sister's big day. 
Bryan Spears skips out on wedding due to a scheduling conflict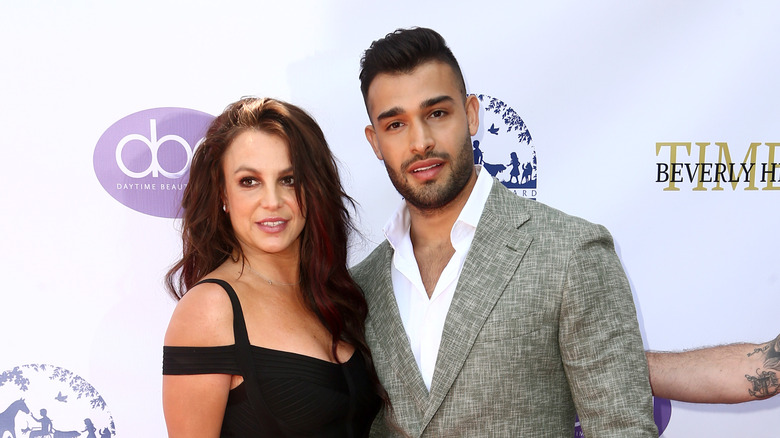 Tommaso Boddi/Getty Images
Bryan Spears couldn't attend Britney Spears' wedding ... but for a good reason. According to Bryan's joint Instagram account with his girlfriend Amber Lynn Conklin, he was busy attending his daughter's 5th grade graduation, which fell on the same day. "Watched our little munchkin & Vice President of 5th grade become a middle schooler yesterday! We love you Lexie baby, and SO proud of you," Conklin wrote on the upload.
Conklin also addressed the scheduling conflicts in the comments section of another post after a fan had asked why they didn't go. Conklin noted that Bryan's daughter Lexie's (from his marriage to Graciella Sanchez) graduation fell on the same day as the wedding. "Bryan felt terrible having to choose but he had to be there for his daughter and sent his love to Britney x1000000," she added. She also seemed to be super supportive of the couple, writing, "we are so sad to miss such an important moment but so so happy for Britney and Sam's Marriage!"
Bryan has flown under the radar but spoke about his sister's conservatorship on the "As NOT seen on TV" podcast in 2020. "She's always wanted to get out of it. It's very frustrating to have," he confessed. "Whether someone's coming in peace to help or coming in with an attitude, having someone constantly tell you to do something has got to be frustrating. She's wanted to get out of it for quite some time."