Ben Affleck Reportedly Continues Alcohol Addiction Treatment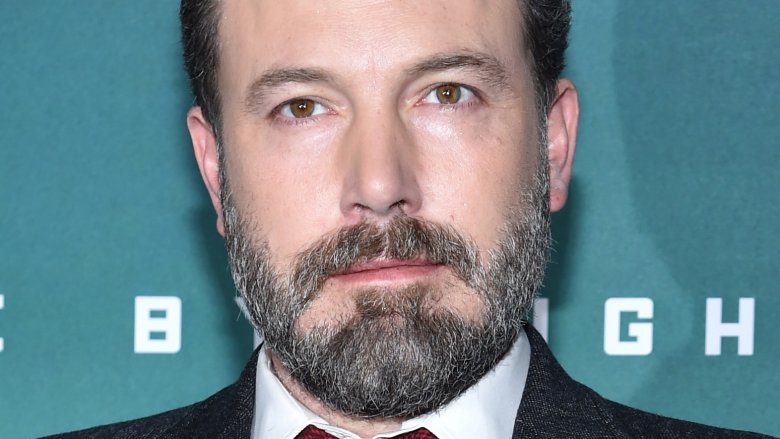 Getty Images
The Batman v Superman star is reportedly still seeking the help he needs.
According to an Us Weekly exclusive, Ben Affleck was seen on Wednesday, Oct. 4, 2017, walking into an outpatient treatment center in Los Angeles. The actor-director had quietly sought treatment for alcohol addiction earlier in the year. "Ben looked so happy," a source told the magazine. "He was in such a good mood and looked refreshed."
As another insider told the publication in August, the 45-year-old is all about self-care these days. "Ben is taking the utmost care of himself and working on himself continuously and being the best father and best person he can be," the source said. "Since his last round of rehab, he has learned what works for him in terms of living a happy and healthy life. He took himself off a film to focus on himself, his health, his family and his happiness."
Affleck, who also went to rehab for alcohol addiction in 2001, bravely opened up about his experiences in a candid Facebook post in March 2017. "I have completed treatment for alcohol addiction; something I've dealt with in the past and will continue to confront," the Oscar winner wrote. "I want to live life to the fullest and be the best father I can be."
"I want my kids to know there is no shame in getting help when you need it, and to be a source of strength for anyone out there who needs help but is afraid to take the first step," he continued. "I'm lucky to have the love of my family and friends, including my co-parent, Jen, who has supported me and cared for our kids as I've done the work I set out to do. This was the first of many steps being taken towards a positive recovery."
Affleck and his wife of ten years, Jennifer Garner, separated in 2015. They share three children together: Violet, 11, Seraphina, 8, and Samuel, 5. 
While we wait for more news on his recovery, read up on what's really going on with Ben Affleck lately.