The Kardashians Have A Huge Demand For Blac Chyna After Their Legal Win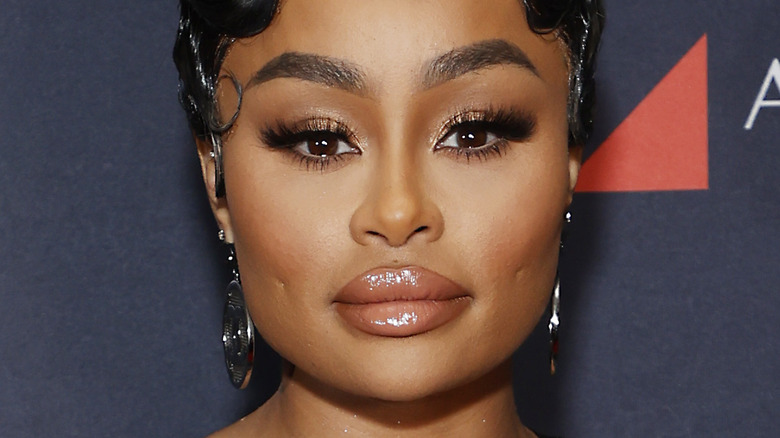 Michael Tran/Getty Images
Before the Johnny Depp v. Amber Heard lawsuit verdict was decided, there was another lawsuit taking over Hollywood: the Kardashians v. Blac Chyna. In 2017, Chyna filed a lawsuit against reality TV's most famous family, claiming that they'd conspired to destroy her reality TV career by getting the second season of "Rob & Chyna" canceled, per The Washington Post. Chyna alleged this caused her to lose out on work opportunities, leading her to seek over $100 million in damages. During the trial, which took place in April, Variety reported that the jury ultimately ruled in favor of the KarJenners and found that no member of the Kardashian family deliberately planned to derail Chyna's career. Rather, her TV show was canceled because her relationship with Rob Kardashian came to an end.
The whole family appeared relieved by the verdict. When asked about her feelings at the Met Gala, Kris Jenner told ET that she was "just glad it's over" ... but is it really over? Per Page Six, Chyna plans to appeal the verdict, and her mother Tokyo Toni even launched a GoFundMe page to help pay for her daughter's legal fees. 
Meanwhile, another legal battle between the parties has reared its ugly head. Chyna may be attempting to get out of a legal settlement with her ex Rob after she sued him for leaking explicit photos of her in 2017, per Page Six. To complicate matters further, the KarJenners now have another demand for Chyna following their legal win.
Will Blac Chyna pay the Kardashians' court bill?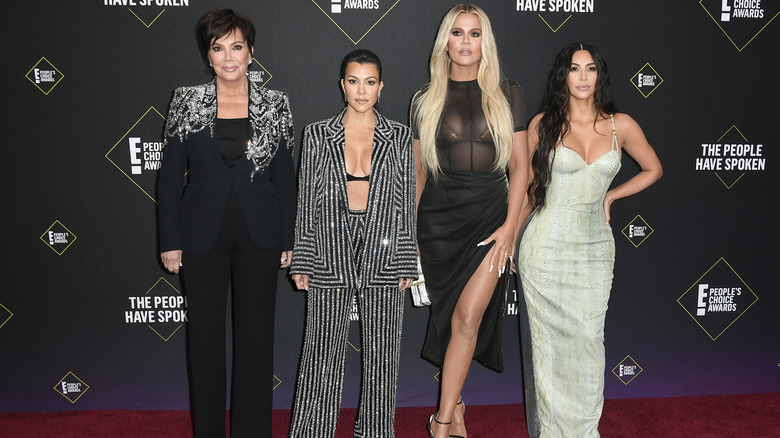 Frazer Harrison/Getty Images
To the victor go the spoils, or in the case of Blac Chyna and the KarJenners, the loser pays the bill. TMZ reported June 14 that the family is asking Chyna to cover the litigation costs for the lawsuit, which total nearly $400,000. The outlet included itemized amounts of the KarJenners' trial costs, such as service of process ($9,325.99), hosting electronic documents ($7,248.35), and deposition costs ($63,078.20). There's also a whopping $96,622.47 charge for "other" unnamed expenses! Per TMZ, the court will have to sign off on the final amount, but this tracks with the number listed on Chyna's GoFundMe page. With only $1,355 raised of the total $400,000 at the time of this writing, the Lashed Cosmetics founder appears to have her work cut out for her!
Chyna's mother Tokyo Toni hasn't taken the judge's decision very well thus far. She also attracted attention early on when she was banned from the courtroom after calling out the KarJenners on social media, per Page Six. Tokyo further slammed the judge on Instagram Live (via TMZ), saying, "Oh, I can't wait. I'm gonna get that judge. Nevermind."
Kris Jenner seemed to have a completely different take on her legal opponent. During the court case, she testified (per Rolling Stone) to bearing no animosity towards Chyna because "if [she] made Rob happy, then I was happy." Jenner added, "I really wanted Chyna to grow and be the best version of herself."