Amber Heard Opens Up About The Disturbing Impact Johnny Depp's Fans Had On Her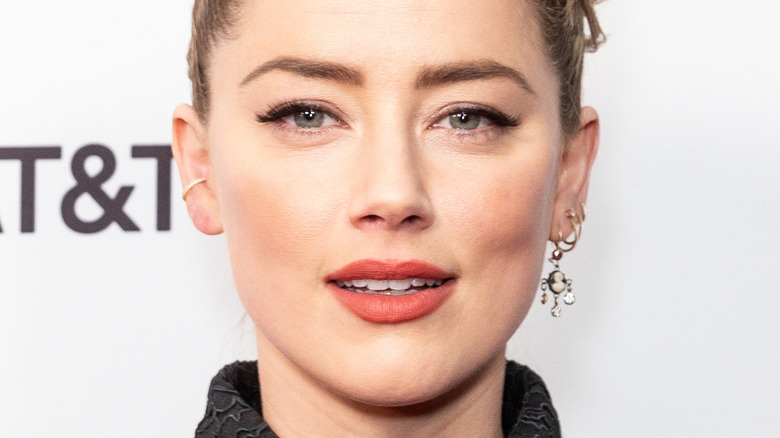 Ron Adar/Shutterstock
The Johnny Depp versus Amber Heard trial was unforgettable, to say the least. It's not every day that you get to see two Hollywood stars face off in a televised court case, making it incredibly rare and super intriguing to watch. But now, in the era of social media, fans can not only watch the trial, but weigh in. TikTok exploded with videos about the trial — most of which seemed to be pro-Depp and anti-Heard. The New York Times even coined it "TikTok's Amber Heard Hate Machine."
Depps fans turned out in person for the trial too. Hundreds of them camped outside of the Virginia courtroom in hopes of catching a glimpse of the star (per the New York Post). Many also took to Twitter to weigh in on the trial and slam Heard in the process. "I'm actually glad Johnny Depp won. Amber is a full on psycho. If you've not seen all the evidence then you can't say anything because oh my god is it just mind boggling how someone can be so narcissistic," one person stated. "Then all the narcs unite and support her together." Another person wrote, "I think it's hypocritical of Amber Heard to claim she has no money to pay Johnny Depp and the charities she used for clout but can afford a YSL purse, a private jet, pr team and a 22k a month mansion."
Now, Heard is speaking out on what affect Depp's fans had on her. 
Amber Heard details the tough time she had with Johnny Depp's fans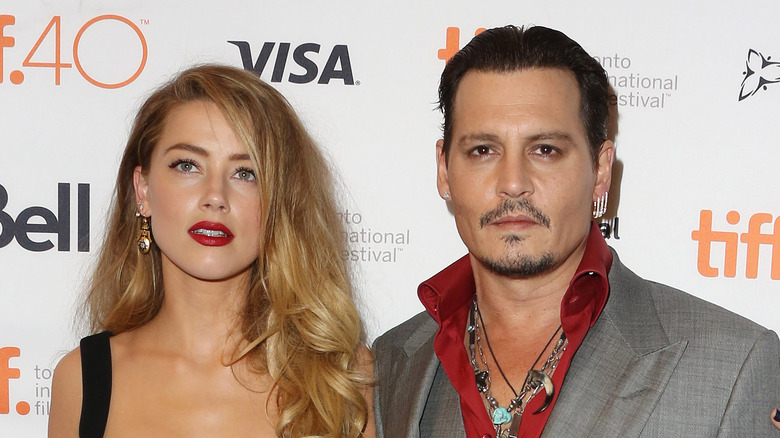 BAKOUNINE/Shutterstock
Amber Heard is opening up about the trial that will live in Hollywood infamy. The "Aquaman" star had remained relatively quiet following her initial Instagram post when the verdict was read. However, she sat down with Savannah Guthrie for an interview on "Today," sharing what kind of an effect Johnny Depp's fans had on her during the trial. The star admitted that she felt "less than human." She added, "Every single day I passed for three, four, sometimes six blocks, city blocks lined with people holding signs saying 'burn the b**ch,' 'death to Amber.'" She told Guthrie, "After three and a half weeks, I took the stand and saw just a courtroom full of Captain Jack Sparrow fans who were vocal, energized." Guthrie also asked some hard-hitting questions, including whether or not Heard still sticks to her recollections of events and her testimony. "To my dying day will stand by every word of my testimony," she shared on "Today." 
During the trial, there's no doubt that most fans were "Team Depp," though Heard did have one constant in her corner through it all — her sister, Whitney Henriquez. Not only did Henriquez testify on behalf of Heard, but she also shared a lengthy Instagram post that praised Heard for "standing up" for herself and speaking her truth. "I will never give up on you, and neither will anyone who stands with you," she ended the post.