Britney Spears Goes Off On Brother Bryan Amid Conflicting Stories Over Wedding Invite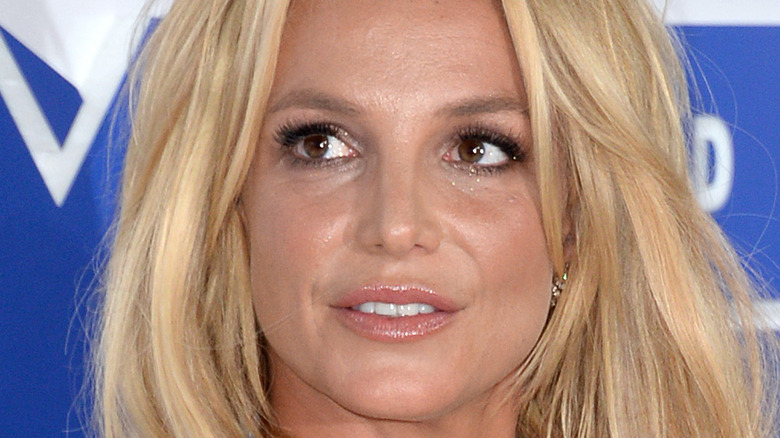 Anthony Harvey/Getty Images
Britney Spears has finally tied the knot with Sam Asghari, and Britney's guest list included some of the biggest names in the industry, including Madonna, Drew Barrymore, Selena Gomez, Paris Hilton, Donatella Versace, and several other A-listers. But the festivities notably excluded some people too, specifically Spears' own family. Her parents and siblings were nowhere to be found, and according to her brother, Bryan Spears, it was because of a scheduling conflict.
In an Instagram comment, Bryan's girlfriend, Amber Lynn Conklin, explained why he had to miss his sister's wedding. According to Conklin, he had no choice. "Ironically Lexie had her 5th grade graduation & we couldn't help the timings 😭," she wrote, referring to Bryan's 11-year-old daughter (per Page Six). "Bryan felt terrible having to choose but he had to be there for his daughter and sent his love to Britney x1000000. We are so sad to miss such an important moment but so so happy for Britney and Sam's Marriage!"
While his child's graduation seemed like a perfectly reasonable excuse to skip out on Britney's wedding, the singer herself revealed that Bryan wasn't even supposed to be at the nuptials. Why? Because he wasn't invited in the first place.
Britney Spears said she never invited her brother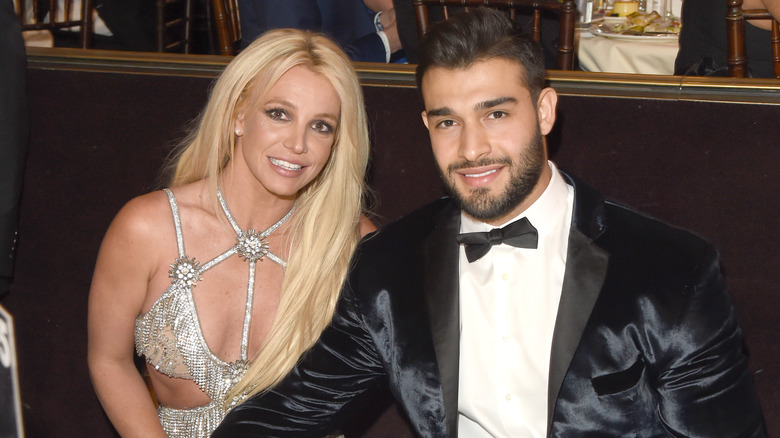 J. Merritt/Getty Images
In a lengthy rant on Instagram, Britney Spears blasted her brother Bryan Spears for not giving her much autonomy during her years under conservatorship. She explained that she had a great time at her wedding, but didn't drink much due to what had happened over the past decade. "I don't even really like alcohol ... meanwhile I heard that my dad would go to bars every night ... and my brother had his shrimp salad with Jack and coke." She said Bryan "would never even let me have a sip," and claimed that he enjoyed holding that power over her.
Britney also brought up Bryan's appearance on Drew Plotkin's podcast "As NOT Seen on TV" in 2020, where he said that his sister's conservatorship was a "great thing," per Harper's Bazaar. "Your podcast interview was so SPECIAL!!! I know you and the family had no bad intentions at all whatsoever taking all those years away when I wanted to honestly just be a respected individual with a glass of red wine," the singer continued. "You were never invited to my wedding ... Do you honestly think I want my brother there who told me no to a Jack and coke for 4 years?"
Though Bryan wasn't too vocal about Britney's conservatorship, he once acknowledged her desire to break free from it. "She's always wanted to get out of it," he said, per The US Sun. "It's very frustrating to have."