Paris Hilton's Viral TikTok Has Fans Seriously Confused About Her Relationship With Tom Cruise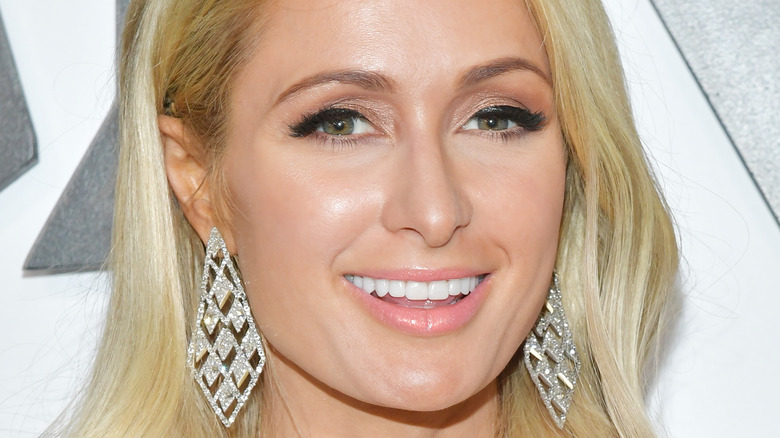 Amy Sussman/Getty Images
Fans are confused about whether or not Paris Hilton has suddenly gone from married to single, thanks to a bizarre TikTok the heiress shared on her page.
It was just late last year when Hilton got hitched to Carter Reum, a businessman and venture capitalist who she swears is her soulmate. In a recent guest appearance on "The Bellas" podcast, the "Stars Are Blind" singer gushed about how she's enjoying married life. "I love being married," she enthused. "I just feel like I finally found my perfect match and I just feel so safe. I finally have my home and I just can't wait to start a family and have kids." She revealed that talk of children was always on the table and that her wish is to have twins someday. "I think that would be amazing," she said, noting that she would love to have "three or four" kids. "I would like a twin boy and girl just to, like, get both, but whatever happens, happens."
By the looks of it, it doesn't seem like Hilton wouldn't change a thing about her life with Reum at the moment, which is why fans were puzzled when she posted a TikTok of her apparently going on a date with Tom Cruise.
Paris Hilton and Tom Cruise are not a couple
Paris Hilton likes having her fun on TikTok, and this time around, Tom Cruise got involved — a fake Tom Cruise, to be more specific.
The video shows her and "Tom Cruise" preparing to attend a premiere of the actor's latest film, "Top Gun: Maverick." Hilton was helping him prepare for the red carpet, saying, "We should always be fashionably late ... it's your night." They then stood in front of the mirror looking cozy, when Hilton asked, "Do you think people are really going to believe that we're a couple?" to which he responded, "I think most people will believe anything," while hugging her from behind. In the caption, Hilton wrote, "I always do my own stunts (while always in full glam)." It's understandable why fans were confused, but as it turns out, she was with Miles Fisher, a talented Cruise impersonator who used deep fake technology. "#deeptomcruise magic made with @parishilton," he explained on his Instagram page.
So there you have it! Paris Hilton and Tom Cruise are definitely not dating. And besides, Hilton is head over heels with her husband to even consider looking at anyone else. As she said to Carter Reum on Today in January, "I feel like we were just soulmates and meant to be so I'm just so excited to have found you, baby." That's hot!