The Roles Jennifer Lopez Felt She Deserved An Oscar For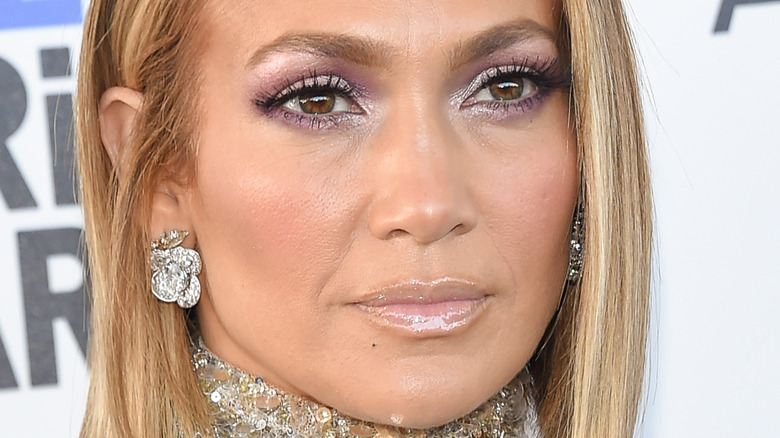 DFree/Shutterstock
There's no doubting Jennifer Lopez has seen huge success over the course of her career. The star is the true definition of a multi-hyphenate, foraying into the world of movies, TV, dance, and music, plus she's a super successful businesswoman to boot, with JLo's net worth reported to be an eye watering $400 million.
Of course, being one of the busiest and most successful women in Hollywood comes with plenty of perks, including a very full trophy cabinet. JLo has won pretty much every single award going, from American Music Awards to People's Choice Awards. She's also been nominated for some huge awards too, including Grammys, Screen Actors Guild Awards, and Golden Globes Awards. 
Of course, awards aren't everything — as Lopez alluded to in her "Halftime" Netflix documentary. "At the end of the day, when somebody meets you they don't go, 'Oh my God, you have 12 Grammys!' They don't say that. They go, 'Oh my God, that song you wrote made me feel and got me through. When I saw you onstage, I realized I could be there too,'" she said (via People). But there's still one gong Lopez still really wants to get her hands on, and she's made no secret of it. Yep, like most actors, Lopez dreams of winning an Oscar (also known as an Academy Award) and she hasn't exactly been shy when making it clear that she believes she'd had some Oscar worthy roles in her time.
Jennifer Lopez wanted an Oscar for El Cantante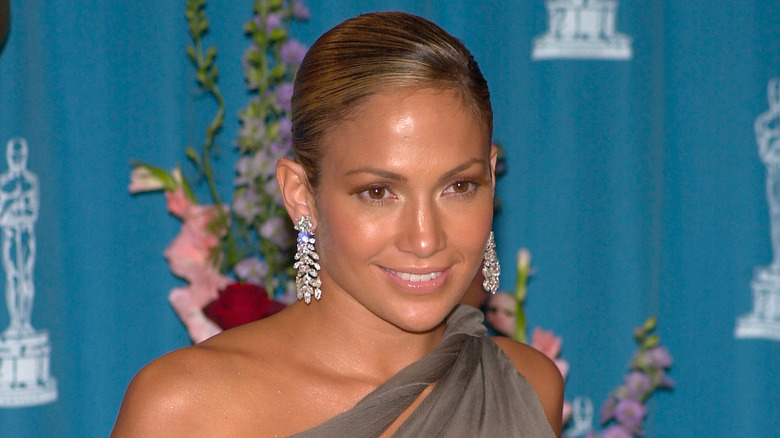 Featureflash Photo Agency/Shutterstock
Jennifer Lopez has admitted she was left disappointed when she didn't receive an Oscar nod for her role in "El Cantante." The star appeared in the 2006 movie alongside her now former husband, Marc Anthony, playing Puchi Perez, the wife of Hector Lavoe. Lopez opened up about her lack of recognition from The Academy while speaking to Latina in 2010, admitting she didn't feel anyone who votes for the awards even saw it. "It is a little bit frustrating. When the Oscars were on, I had just given birth on the 22nd, and the Oscars I think were a day or two later," she said (via Daily News). "I was sitting there with my twins — and I couldn't have been happier — but I was like, 'How dope would it have been if I would've won the Oscar and been here in my hospital bed accepting the award?'"
That confession didn't exactly go down too well with plenty of media outlets. Los Angeles Times pointed out that the movie wasn't exactly the most well received with critics and was even accused of exploiting the memories of the characters involved. Lopez had a message for all the naysayers at the time though, hitting back, "I don't know what movie they want to see, because this is the truth."
Jennifer Lopez's Hustlers snub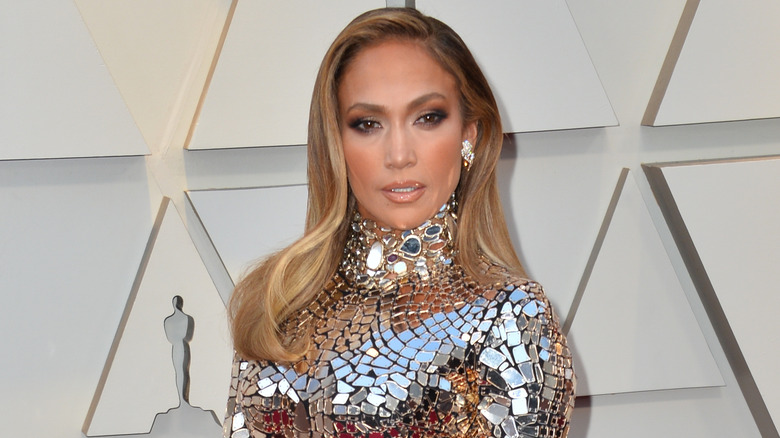 Featureflash Photo Agency/Shutterstock
But that wasn't the only time Jennifer Lopez felt she deserved an Oscar she never got. Fast-forward to 2019 and Lopez appeared in "Hustlers" as Ramona Vega, a stripper who teams up with her co-workers to get the cash they feel they deserve. JLo also served as a producer on the movie and got very candid about not getting the credit she felt she deserved in her June 2022 Netflix documentary, "Halftime." The documentary showed the run-up to awards season, and fans got to see her right up until the nominations were announced and how Lopez found out she wasn't nominated — via a text from her sister.
"The truth is, I really started to think I was gonna get nominated. I got my hopes up because so many people were telling me I would be. And then it didn't happen," she admitted (via People). "I had to ask myself, 'What does that mean?' I do this not for an award or do my hits up there and seem like I'm the best performer in the world. No. I do this to tell stories and to effect change and to connect with people and make them feel things because I wanna feel something... I actually wanna make the world a better place in my own little way."
The difference this time, though? The world agreed. New York Times claimed Lopez and Latinos were "robbed," and plenty of other famous faces publicly supported her. #JusticeForJLo!