Drake's Surprise Announcement Has Fans Freaking Out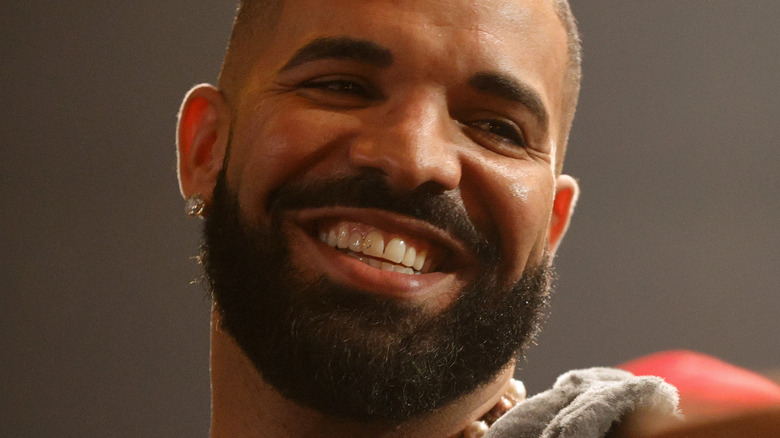 Amy Sussman/Getty Images
It looks like Drake's new music is coming way sooner than everyone thought.
Fans have been anticipating the rapper's follow-up to 2021's "Certified Lover Boy" since he started sharing photos of his studio sessions with producer Carnage. The Toronto native kept mum about the details of the album at the time, but what we do know is he may potentially be dropping tracks featuring fellow rapper Lil Baby and Kodak Black. At a conference for the Kodak Black Day Music Festival, the "Wake Me Up in the Sky" rapper said, "Me and Drake, we got some more music," adding that he's only waiting for Drake to release them. "It's really on like whenever bruh might feel like he ready and stuff. They be like, 'Is we gon' drop the album? We gon' do this?' It's really on him. We got a lot of songs though."
Meanwhile, at the Metro Metro festival in Montreal in May, Drake made a surprise appearance during Lil Baby's set. In his Twitch live stream, he also confirmed that they're indeed working together on new tracks. "My brother Lil Baby's in the studio right now, he's cooking up, we're working," he revealed.
After teasing new music and collaboration, Drake shocked everyone with an announcement that his latest album would finally drop, and what's surprising is he announced it on the same day as Beyoncé's new album reveal.
Drake's reveal wasn't overshadowed by Beyoncé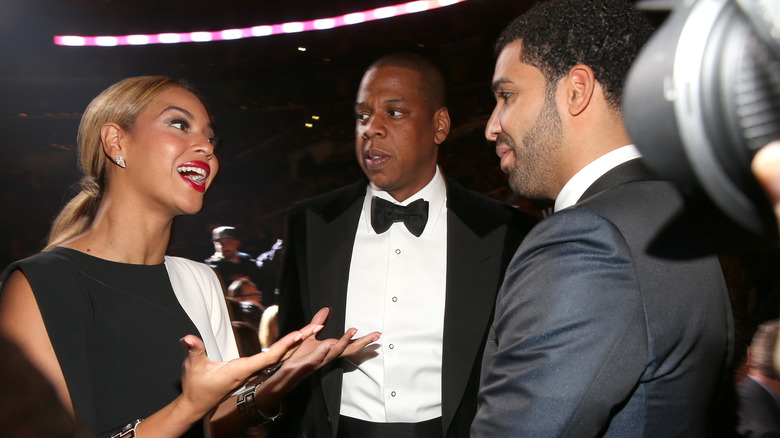 Christopher Polk/Getty Images
It's a good day to be a music fan. On June 16, Beyoncé revealed that she would be releasing the much-awaited follow-up to her 2016 album "Lemonade." Aptly titled "Renaissance," the new record will be a 16-song project dropping on July 29. And in true Beyoncé fashion, no other details about the project are available, but fans can trust that Queen Bey will deliver.
As if that's not exciting enough, Drake also decided to announce the release of his new album on the same day — and fans were just as amped. But unlike the "Formation" singer, the rapper is dropping his album on June 17, exactly a day after the announcement. The hip-hop star shared on his social media channels that his seventh studio album, "Honestly, Nevermind," will be available for streaming at midnight. Of course, folks on social media went wild. "A good Drake album in June could unite this country once and for all," someone tweeted, while another person said, "I'm excited for this drake drop cuz whenever drake drops it's always a moment."
If Drake's approach to songwriting is any indication, fans can expect a treat. "I have to do two things every album," he said in an interview with Rap Radar. "I have to give the people that like to hear the singing enough to hold on to, and I have to give LeBron enough bars."