The Real Reason Valerie Bertinelli's Fling With Steven Spielberg Didn't Last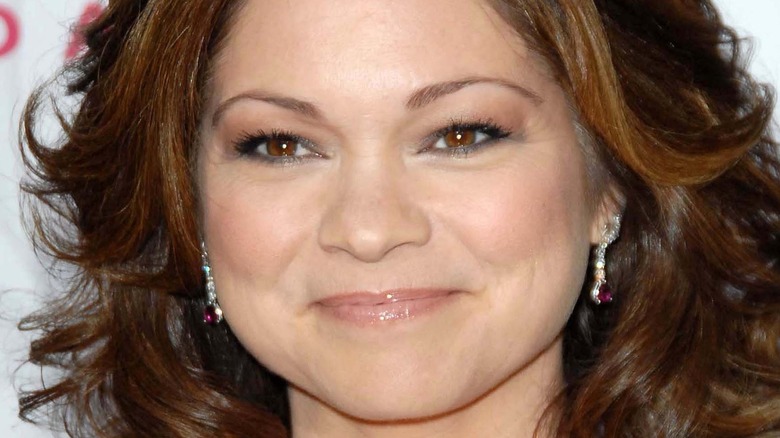 s_bukley/Shutterstock
These days, "One Day At A Time" legend Valerie Bertinelli isn't exactly investing much thought into her love life. By her own admission, she's doesn't think she's going to spend another ounce of energy looking for love. The "Touched By An Angel" star was previously married to rock god Eddie Van Halen, and more recently to Tom Vitale, although their divorce proceedings have proved rather acrimonious. "I'm going to be more than happy to be happily divorced and spend the rest of my life alone," she told Hoda Kotb on TODAY during a June 9 appearance. "I'll be happy that way. Well with my six cats and my dog and my son and hopefully one day grandchildren." When Kotb followed up with, "You don't think you'll look for love?" Bertinelli deadpanned, "Oh, god no."
With cheating scandals plaguing her marriage to the late great Van Halen, and Vitale seeking spousal support in their divorce proceedings, it's understandable that Bertinelli would tell Kotb, "Divorce sucks, I can't image ever trusting anyone again."
But there was a time in Bertinelli's life when she was more than open to the possibilities of love and relationships. Back in the early 1980s, she had a blink-and-you'll-miss-it fling with famed director Steven Spielberg. And as she tells it, the course of their relationship was rocky from the start. 
Steven Spielberg used an audition to score a date with Valerie Bertinelli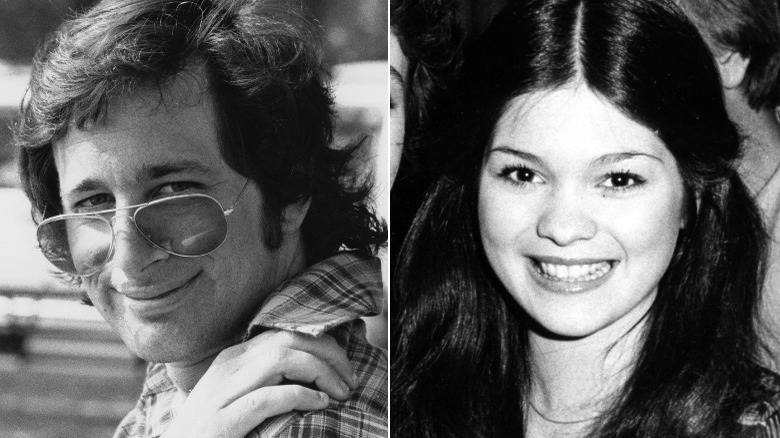 Angela Deane-drummond & Michael Ochs Archives/Getty
Back in the early 80s, both Valerie Bertinelli and Steven Spielberg were young, hot commodities in Hollywood. She was hot off the success of "One Day At A Time" and he already had some blockbuster films under his belt. As we all know now, his "Indiana Jones" series of movies would prove to be box office gold in that decade, but back in early 1980, he was still in the casting phase for the first film, "Raiders of the Lost Ark." That's when Bertinelli's name came up on the audition list, but according to her, Spielberg had ulterior motives.
"I went up to read for 'Raiders of the Lost Ark' which I was so wrong for," Bertinelli told Oprah Winfrey on her talk show in 2008, via People. "And the next day I got a call and some flowers ... [Spielberg] asked me out. We went out a few times ... And did more." According to her memoir "Losing It: And Gaining My Life Back One Pound At A Time," she was cynical from the start. "The hotshot director must have seen me as a cute face and potentially easy l*y. Too cynical? Maybe," she wrote, via CheatSheet.
Despite some of her misgivings, they reportedly dated for a few months, and she even recalls meeting his mother, but she has one major deal-breaker when it comes to relationships that Spielberg just couldn't meet. 
Food played a role in Valerie Bertinelli's breakup with Steven Spielberg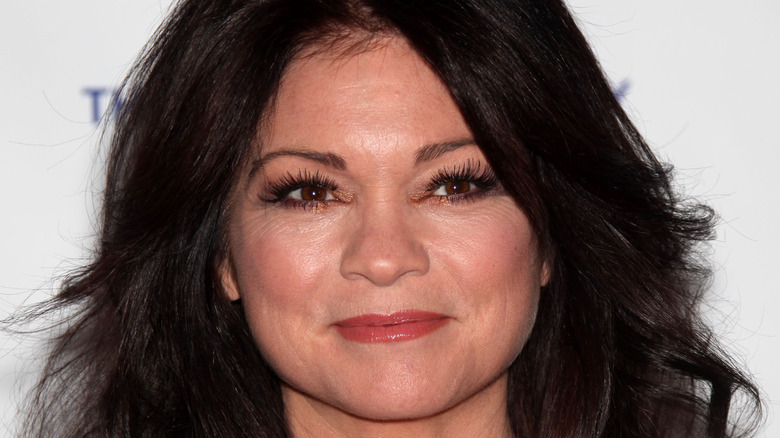 DFree/Shutterstock
"Hot in Cleveland" star Valerie Bertinelli is a woman clearly of refined tastes. So refined in fact that when "Jurassic Park" director Steven Spielberg didn't meet one of her standards for cooking, she kicked him to the curb. "Even though the tabloids reported that Steven and I had a 'special love,' and 'we were talking about marriage,' we knew it was a fling," she wrote in her memoir "Losing It," via Page Six. "We had too many differences, including age, career status and religion. I met his mother, and I knew he wasn't going to marry someone who wasn't Jewish."
"And there was the stuff that really matters to me — food," she continued. "One night, as we made pasta for dinner, I started to chop up garlic and Steven said, 'No. Stop. No garlic.' I stopped all right, but it wasn't because I took direction from him. I thought, 'Are you kidding me? I can't date a guy who won't eat garlic.'"
Spielberg went on to marry actor Amy Irving, and then his "Indiana Jones and the Temple of Doom" star Kate Capshaw, who converted to Judaism before she tied the knot with the director in 1991, per The Spokesman-Review. We wonder if any of Spielberg's lady loves after Bertinelli were willing to toss out garlic!