What's The Real Meaning Behind Drake's Texts Go Green? Here's What We Think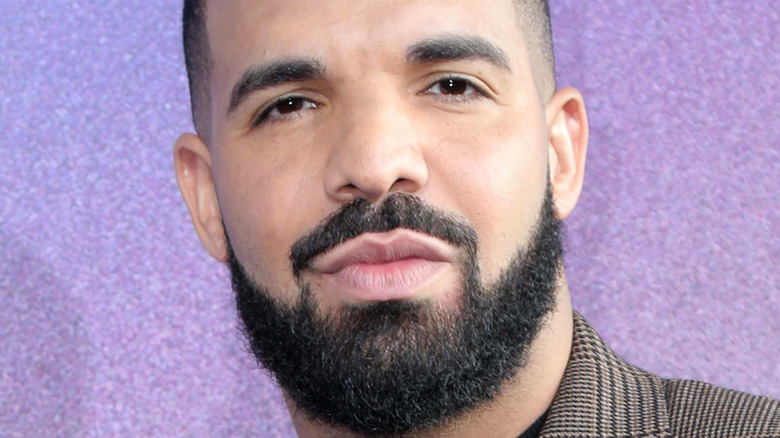 Kathy Hutchins/Shutterstock
As the latest major artist to drop a surprise album, Drake is also surprising us in yet another way: "Honestly, Nevermind" is classified as a dance album on Apple Music. While Drake's music has always been more pop-tinged than that of other rappers, it's an interesting direction given his recent releases, like last year's trap-influenced "Certified Lover Boy." However, melodic, danceable music has finally made its way back to the top of the charts, such as The Weeknd's synthwave and Dua Lipa's nu-disco, and always on trend, Drake seems happy to ride the wave. Reviews are still coming in and they seem pretty mixed so far, but after the weekend we should get a better read on "Honestly, Nevermind"'s place in the Drake canon.
One of the most dance-influenced songs on "Honestly, Nevermind" is the album's third track, "Texts Go Green." While it still has the chill, low-key R&B energy Drake is known for, it's backed by a house beat that makes it perfect for midnight dancing in the kitchen. South African DJ Black Coffee is responsible for some of the album's dance appeal, producing "Texts Go Green" along with two other tracks.
As usual with Drake's releases, we're sure to see plenty of Instagram captions with the lyrics, but what does the song actually mean?
Texts Go Green is about blocking someone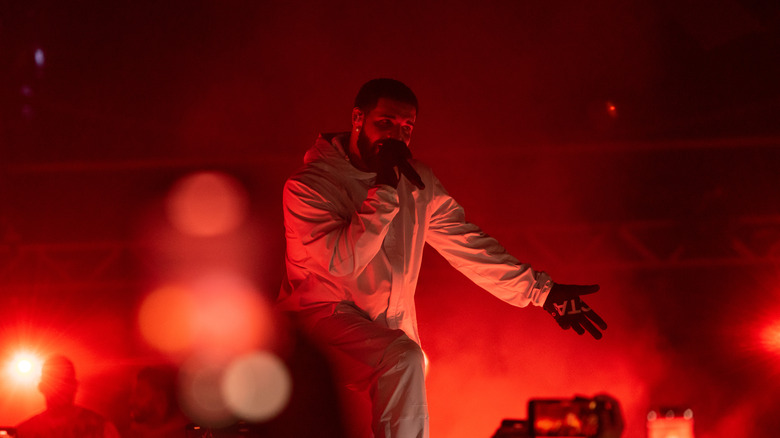 Vivien Killilea/Getty Images
No, "Texts Go Green" isn't a diss track about Android users. Rather, it's about having your number blocked on iMessage. Between Drake and the song's subject, it's hard to tell who's blocked by who, but it could go either way.
Drake starts verse 2 by singing, "I moved on so long ago," so even though he's in his feelings throughout the track, it sounds like he's overall made peace with the relationship's end. Meanwhile, the woman in question is still attempting to contact him. If Drake was the one who moved on, he would presumably be the one doing the blocking. However, at the end of verse 2, he says, "'Posed to let me know how you feel, now what to do? / It shouldn't take a text from me to speak your truth." If he wants the subject to reach out, it wouldn't make sense for him to block her, so it's possible she did the honors.
Later on, there's more evidence that Drake is the one who got blocked. In verse 4, he says, "Just have some faith, we can do it this time / Your favorite thing to say, 'We can do it this time,'" using the subject's past words against her. Drake then closes out the song by repeating, "You're dealing with me rough" over and over, suggesting that the woman isn't taking the end of their relationship well either. Unfortunately, some of his fans feel the same way about the song.
Drake and Black Coffee's Texts Go Green is quite divisive
David Becker/Getty Images
While some have hailed "Texts Go Green" as one of the best songs on "Honestly, Nevermind," others are less enthused. Drake's releases are notoriously polarizing, and not everyone is buying into his new style of dance music. One viral tweet said, "He gave us Forever 21, Hot Topic, H&M a** music," and whether this is a good or bad thing, they're not necessarily wrong. H&M is known for their distinctive in-store playlist, which has over 77,000 likes on Spotify. Most of the artists are smaller than Drake, but "Texts Go Green" and a few other songs on the album could fit right in.
Others criticized the song's lyrics, claiming Drake is too old to be singing about texting drama. One fan said, "Go pick yo kid up from day care man," while another wrote, "Drake seemingly refuses to mature, how are you 35 and making a song called texts go green?" Even if people didn't enjoy the song's lyrics, they at least praised the production aspect. One fan shouted out Black Coffee (pictured above), saying, "I swear to God, Black Coffee produced Texts Go Green on Drake's album. A perfect banger." The DJ also worked on the songs "Overdrive" and "Currents."
Sometimes having equal praise and criticism for a song is a good thing — curious listeners are likely to check it out to see what they think, boosting the song up the charts whether or not they like what they hear. Maybe Drake knew what he was doing!