Amber Heard's Team Heats Up Its Testy Back-And-Forth With Johnny Depp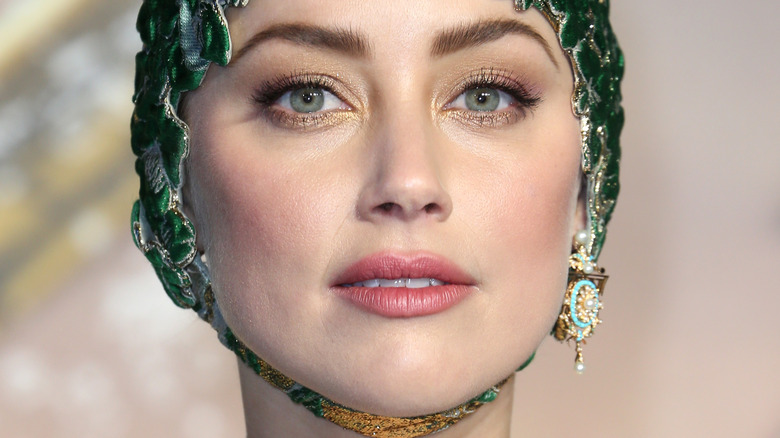 Cubankite/Shutterstock
Is it just us, or does it seem like the Johnny Depp v. Amber Heard saga was made for a Hollywood film? The trial between Heard and Depp may have ended, but the he said, she said rages on. As fans know, the former flames faced off in a highly-publicized six-week defamation trial, where Depp ultimately came out the clear winner. Since the trial ended on June 1, both parties have released statements on Instagram, with Heard continuing to tell her side of the story in the media. The mother of one sat down for an interview with "Today's" Savannah Guthrie in the weeks following the trial, detailing the impact Depp's fans had on her in and outside of the courtroom. 
Once Depp's legal team caught wind of Heard's sit-down interview, they didn't seem too happy that Heard isn't letting the case rest (in every sense of the phrase). According to The New York Post, a spokesperson for Depp conveyed why the actor isn't pleased with Heard's media blitz. "It's unfortunate that while Johnny is looking to move forward with his life, the defendant and her team are back to repeating, reimagining, and re-litigating matters that have already been decided by the Court and a verdict that was unanimously and unequivocally decided by the jury in Johnny's favor," the spokesperson said.
So far, Depp's team has not had the final say as Heard's team is firing back again — and the drama with a capital "D" continues.
Amber Heard's team challenges Johnny Depp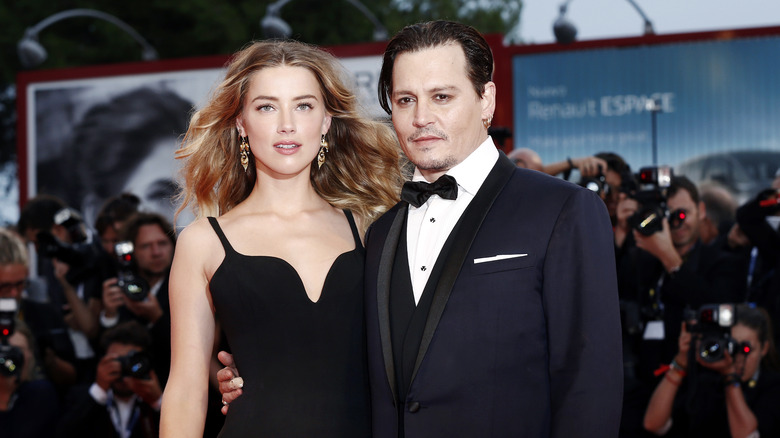 Andrea Raffin/Shutterstock
Amber Heard's team isn't going to let Johnny Depp's team get the last word in. After a spokesperson for the "Pirates of the Caribbean" star gave Depp's take on Heard's interviews, her team clapped back quickly. "If Mr. Depp or his team have a problem with this, we recommend that Johnny himself sit down with Savannah Guthrie for an hour and answer all her questions," the spokesperson for Heard fired back, according to Page Six. One thing's for sure — the former spouses' spokespeople are earning their keep!
As many know, another portion of Heard's interview with Savannah Guthrie will air on "Dateline," though Peacock released a snippet from the sit-down, where Heard continued to allege Depp's abuse. Heard told Guthrie that she had notes from therapy sessions that detailed the reported abuse by Depp, per the Daily Mail. "There's a binder worth of years of notes dating back to 2011 from the very beginning of my relationship that were taken by my doctor, who I was reporting the abuse to," Heard shared. The Daily Mail reports that "Dateline" reveals Heard's therapy notes say Depp "threw" Heard on the floor, and "threatened to kill her" in a separate 2013 incident.
According to the Daily Mail, Heard and her legal team could not present the evidence in court because the judge classified it as "hearsay." However, that's not stopping Heard from sharing her rumored evidence with the media outside of the courtroom. 
If you or someone you know is dealing with domestic abuse, you can call the National Domestic Violence Hotline at 1−800−799−7233. You can also find more information, resources, and support at their website.