Amber Heard Says She Has All The Receipts On Johnny Depp's Abuse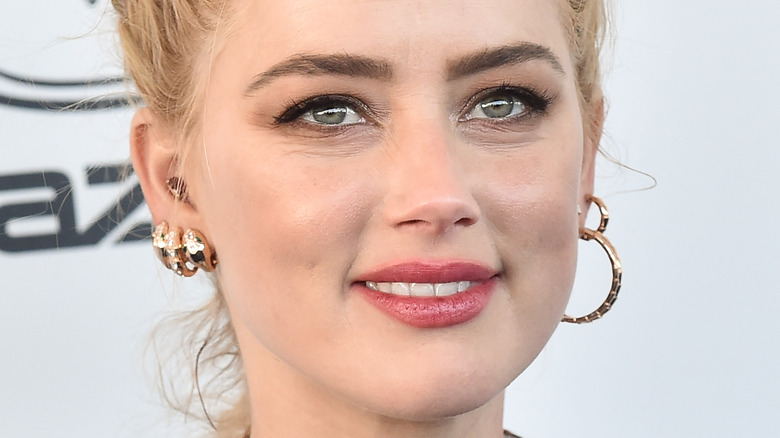 DFree/Shutterstock
Johnny Depp may have come out on top in the court battle against his ex-wife, Amber Heard, but she's still continuing to claim that her ex-husband abused her. After losing to Depp in the six-week defamation trial, Heard wrote a lengthy post on Instagram that stated she was "heartbroken that the mountain of evidence was not enough to stand up to the disproportionate power, influence, and sway" of Depp. She added that the verdict was a "setback" for women and "the idea that violence against women is to be taken seriously." 
A few weeks after the trial, the "Aquaman" actor appeared on TODAY, where Heard opened up about the impact Depp's loyal fans had on her. "Every single day I passed for three, four, sometimes six blocks, city blocks lined with people holding signs saying 'burn the witch,' 'death to Amber,'" she explained of Depp's die-hard fans who waited outside the courthouse to catch a glimpse of the star during the trial in Virginia. "After three and a half weeks, I took the stand and saw just a courtroom packed full of Captain Jack Sparrow fans who were vocal, energized."
Heard and her legal team reportedly have plans to appeal the verdict, though some legal experts tell Newsweek that her recent interviews may hinder her chance at potentially winning an appeal, even though attorney Jeff Law says it may help "with her image in the court of public opinion." However, that hasn't stopped Heard from continuing to speak out.
Amber Heard says her therapy records prove abuse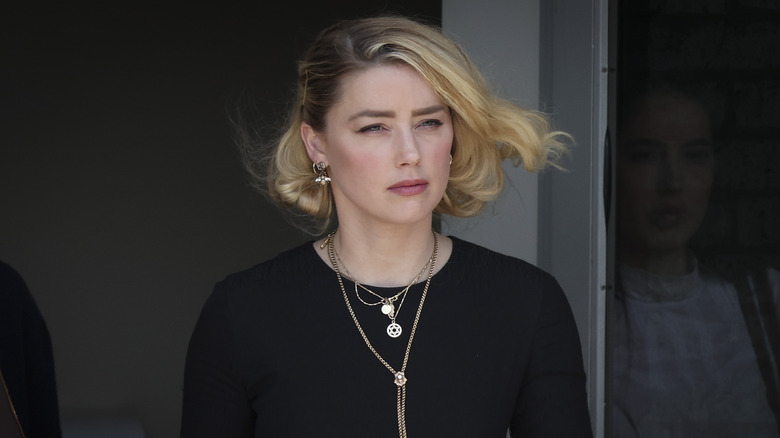 Win Mcnamee/Getty Images
Amber Heard is dropping another bombshell accusation against Johnny Depp. The star spoke with NBC's Savannah Guthrie, and she hasn't held much back. The entire interview will air on "Dateline" on June 17, but a 20-minute clip from the sit-down shows the "Aquaman" star revealing she has a binder from her therapy sessions that contain details of Depp's alleged abuse. "There's a binder worth of years of notes dating back to 2011 from the very beginning of my relationship that were taken by my doctor, who I was reporting the abuse to," the actor said (per the Daily Mail), as she claimed that the notes "represented years, years of real-time explanations of what was going on."
According to Heard, there was one incident when Depp "hit her" and "threw her on the floor." The actor also claims that Depp "threw her against a wall and threatened to kill her" in 2013. Many may be wondering why these details were not included in the court case. The judge in the trial didn't allow the binder into evidence because of "hearsay," per the Daily Mail. 
Following the trial, a juror gave a glimpse into why they sided with Depp over Heard. "The crying, the facial expressions that she had, the staring at the jury — all of us were very uncomfortable," he revealed on Good Morning America, adding that Heard seemed "ice cold" at times.
If you or someone you know is dealing with domestic abuse, you can call the National Domestic Violence Hotline at 1−800−799−7233. You can also find more information, resources, and support at their website.