Inside Peyton List And Jacob Bertrand's Relationship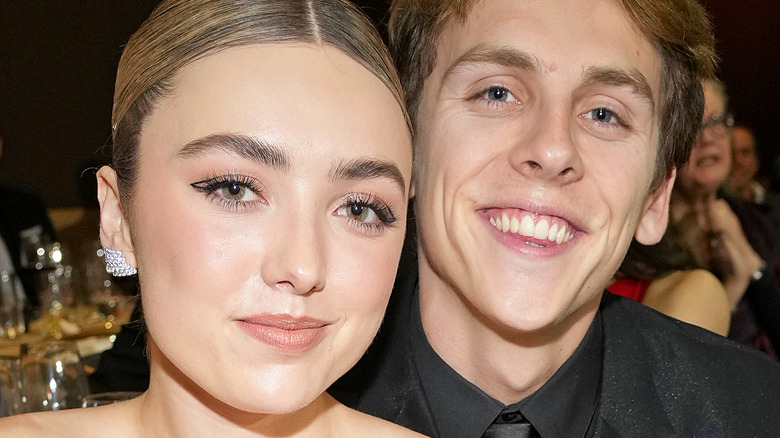 Kevin Mazur/Getty Images
Fans of Netflix's smash hit "Cobra Kai" will instantly recognize Peyton List and Jacob Bertrand, who play teenage villains Tory Nichols and Eli "Hawk" Moskowitz, respectively, as two of the series' biggest stars. Both of the young actors have a history and are arguably the only members of the teenage cast to have a significant public profile before their appearance on the show. (Both were young Disney stars, and even starred in a Disney Channel movie together.) 
While most of the young "Cobra Kai" cast are quite open about being very close, there has been little news on any romantic connection between any of them, with the exception of Xolo Maridueña (Miguel Diaz), who briefly dated Hannah Kepple (Moon). This changed in March, when it was revealed that Bertrand and List were indeed in a relationship. 
And although the two actors do not share many scenes together onscreen, it is quite clear that the bond they have in real life is like no other. 
Peyton List: 'I really love' Jacob Bertrand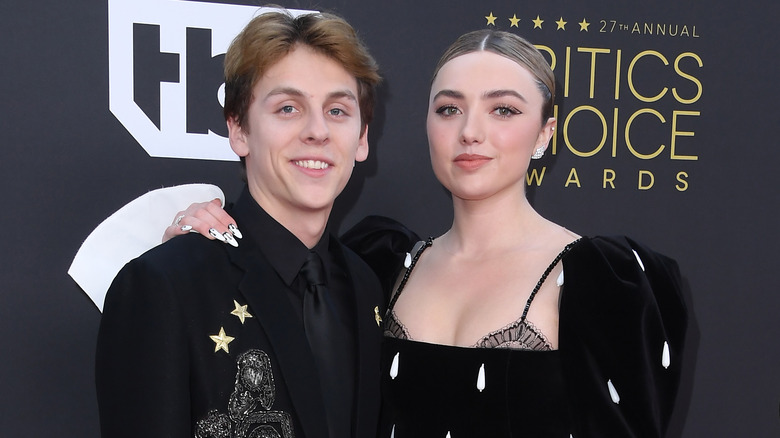 Steve Granitz/Getty Images
In March 2022, both Peyton List and Jacob Bertrand confirmed separately to TMZ that they are dating after they were spotted at LAX together. List later said of realizing they had to go public with the relationship, per Page Six, "We were like, 'Oh, OK. I guess we have to tell people now that we're dating." She added, "We were just waiting and then it was like, well, the world decided for us I guess!"
After their relationship became public, Bertrand and List were not afraid to show off in public, making several public displays of affection while out and about in Los Angeles in April. Around the same time, List told Page Six that her relationship with Bertrand has been "so fun." "I feel like we're all best friends and getting to have, like, a person that I really love in the same city," List said. "I'm just so grateful for him." She added that Bertrand's "the nicest person," but that, while on set, "it is weird, because I feel like we're with everyone but each other on the show."
Bertrand, for his part, seemed similarly happy with his new partnership. "We've been dating for a while," Bertrand told TMZ. "I've never dated anyone I've worked with before, so I don't know, this is kinda like trial by fire almost."
Peyton List and Jacob Bertrand's friendship goes way back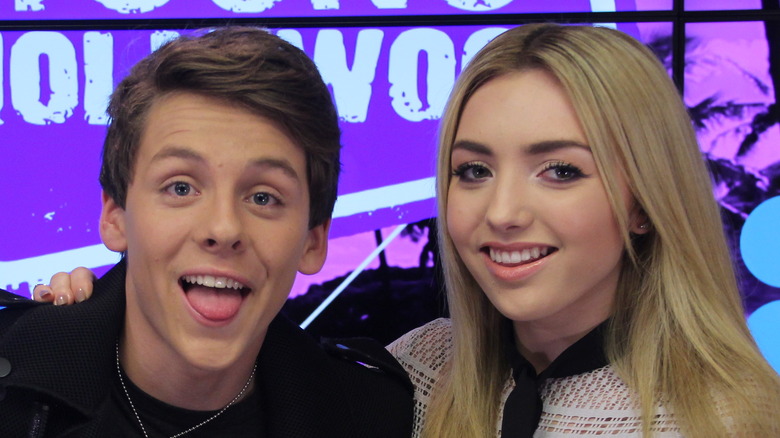 Young Hollywood/Getty Images
Although their romantic relationship was not revealed until recently, Jacob Bertrand and Peyton List have had a relationship that stretches back years. They first met around 2016, when they starred together in a Disney Channel Original movie called "The Swap." "We hung out so much," List said of their friendship at the time. "We went out to dinner, and would hang out with the cast ... We all were starting to really bond at the end of the movie."
At the time, Bertrand was 16 and List was 18, and Bertrand confirmed they developed a quick friendship. "We've been friends for a while," Bertrand told TMZ in March. "I met her when I was like 15," he noted, adding that he was "tight friends" with List's twin brother, Spencer (who also has a number of acting credentials to his name), which made for some awkwardness between them. "So...I had to be like, 'Hey man, I like your sister."
In an April interview with Us Weekly, List confirmed that her family's approval of any potential partners was of the upmost importance to her, implying that her brother Spencer was happy with the relationship. "If I don't have my family's [approval], then the person's done because it's just in my head and I can't do it," she said. "I've not trusted them in the past and then I've always been wrong. They know what's best."