Kathie Lee Gifford Reveals She Was Once Sexually Harassed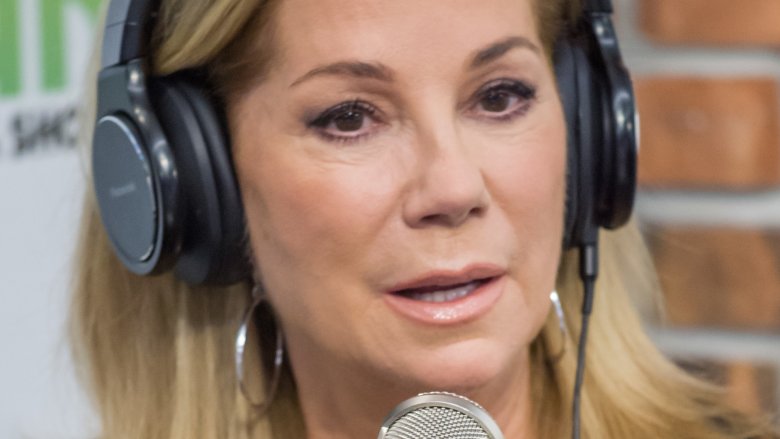 Getty Images
The morning talk show host just opened up about a traumatic experience.
On Monday, Oct. 9, 2017, Kathie Lee Gifford revealed that she'd been sexually harassed as a young actress. Recalling a time when she was about 21 years old, Gifford described to viewers on the Today show how a male Hollywood producer offered to manage her acting career in Los Angeles (via People).
"I was like excited, you know?" Gifford told her co-host, Hoda Kotb. "And I went, 'Okay.' I said, 'I'll come to your office.' [He said], 'Well, that's under construction. I'm working from home right now, so would you mind coming to my house?' I had no reason to think not. I didn't know the man personally, I just knew of him."
"I get to the house, and the exact same thing happened to me. Exact same thing," Gifford, 64, said, referring to an earlier segment on Megyn Kelly Today. On the show, reporter Lauren Sivan had recounted to host Megyn Kelly how Miramax co-founder Harvey Weinstein had allegedly sexually harassed her a decade earlier, cornering her into a New York restaurant and masturbating in front of her.
"And I learned from that. Boy, I felt grateful I got out of there without being raped," Gifford, who did not name her harasser, explained to Today show viewers. "That's what you feel like. 'All right, it was just that. I can live through that.' But you're so demeaned, you feel so dirty. More than anything, you know what you feel? Stupid. I just thought, 'Kathie, you idiot. Never go to somebody's house.' That can happen in somebody's office, too."
But while several stars have spoken out against Weinstein for his alleged sexual misconduct, including Ashley Judd, Rose McGowan, and Meryl Streep, Gifford isn't positive that the big-name producer is guilty. "I never saw any of this. I'm not saying it didn't happen. I'm just saying I know a different man, just like I did with Bill Cosby," she stated, referring to actor Bill Cosby's infamous rape allegations.
"So, it's very upsetting to me on a personal level. This is a man I considered a friend. I feel for his family, and I feel for him," she continued. "It's also upsetting for me as a woman that this kind of behavior is real, and no one ever thinks it's going to catch up with them."
As Nicki Swift previously reported, Weinstein's history of sexual harassment allegations were publicized when The New York Times published an exposé about him and his alleged past behavior. Though Weinstein admitted to seeking the help of therapists, his lawyer Lisa Bloom maintained that he was innocent of any wrongdoing. Weinstein's since been fired from the business he co-founded The Weinstein Company, and Bloom has resigned from her position on his legal team.
For more information about the Hollywood producer's scandal, read up on the untold truth of the Harvey Weinstein.