The Truth About Jesse Lee Soffer And Tracy Spiridakos' Relationship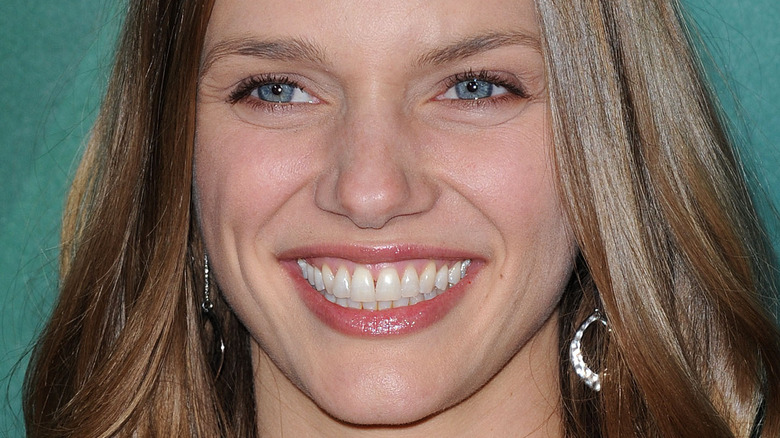 DFree/Shutterstock
While some of the One Chicago actors are open about their real-life partners, others' love lives are more on the murky side. Case in point: on-screen couple Jay Halstead and Detective Hailey Upton, played by Jesse Lee Soffer and Tracy Spiridakos.
Embroiled in a dramatic love affair on the show, Soffer and Spiridakos' characters have had plenty of ups and downs. Off screen, however, they're incredibly laid back with each other, and know how to make each other laugh. Nowhere was this more evident than in a CNBC interview that saw the two take a lie detector test. Asking Spiridakos if she genuinely liked Halstead as a character, the actor wrinkled her nose, before Soffer demanded to hear "the truth," only for Spiridakos to jokingly yell, "You can't handle the truth!" as both dissolved into laughter. A few years prior, soon after Spiridakos had joined the cast, they joked around with ET Canada as well. In response to Soffer sharing that his new co-star, "brought a lot of good energy to the show," Spiridakos nodded, "thanks" — only for her on-screen beau to mockingly ask, "That's it? 'Thanks'? That's all you got?" Shortly after that, after the interviewer asked if she'd felt welcomed by the cast, Spiridakos laughed, "Yeah, everyone but Jesse was amazing."
It's clear that these two have a great working dynamic ... but could there be more to it? Every great relationship has a foundation in friendship, right?
Jesse Lee Soffer has dated more than one co-star in the past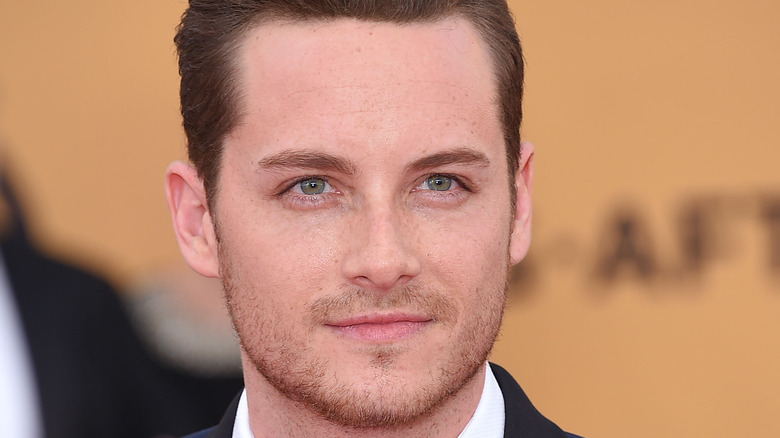 DFree/Shutterstock
Let's get one thing straight: Jesse Lee Soffer has no qualms about dating his colleagues. In fact, in the past, he's dated not just one, but two of his colleagues.
The first (well, the first we know of!) co-star Soffer had a real life relationship with was "Chicago P.D." alum, Sophia Bush. News of their relationship first broke when E! News revealed in 2014 that a source said the two had "been secretly dating for over three months." While the publication's second source denied that claim, Bush and Soffer did end up going public. Ultimately, though, their romance came to an end in 2015. As Just Jared reported at the time, the two were committed to staying "friends," but they "just didn't work out" romantically.
As for his second One Chicago relationship, three years after ending things with Bush, Soffer went on to date "Chicago Med" star, Torrey DeVitto. Us Weekly first broke the news of the new couple in August 2018, and shortly after that, Soffer himself later told the publication their relationship was "awesome." Unfortunately, that relationship didn't work out either, and in May 2019, Us Weekly announced that they'd split. In the wake of that split, did anything ever happen between the newly-single Soffer and Tracy Spiridakos? After all, Spiridakos split from her ex-fiance Jon Cor in 2013 (per Us Weekly), so they may have been single around the same time.
Did Tracy Spiridakos and Jesse Lee Soffer date?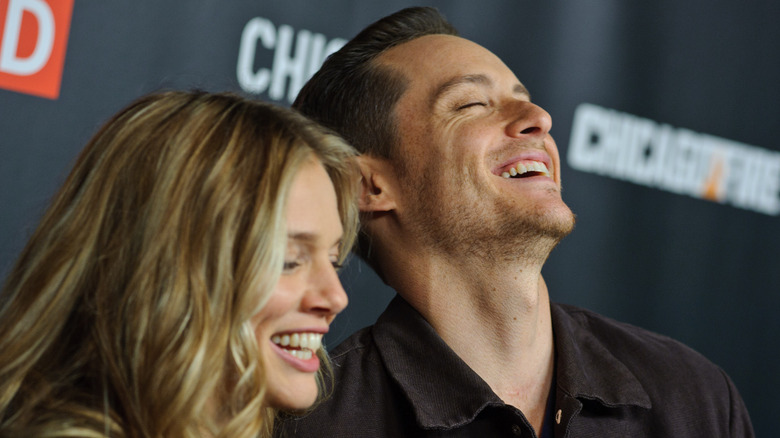 Probably not. Unfortunately for fans of their characters Hailey Upton and Jay Halstead — #Upstead, that is — it seems that Tracy Spiridakos and Jesse Lee Soffer have a purely platonic relationship.
Though both have made appearances on one another's Instagram feeds, the pictures shared are typically of the two hanging out on set. From Spiridakos' post showing her trying to stop her co-star from taking the pictures while filming, to Soffer's post of the two playfully blowing kisses to the camera while sitting side by side on set, it looks like these two are buddies more than anything else. However, fret not for the would-be lovers, because it appears that's just the way they like it. In an interview with Meet Us At Molly's at One Chicago Day 2019, Spiridakos gushed over the overall vibe on set, thanks to everyone being "genuinely good friends." Soffer agreed, adding, "We all goof off a lot."
That said, in a 2019 NBC Chicago insert that saw them play The Newlywed Game against their "Chicago Med" and "Chicago Fire" colleagues, Spiridakos and Soffer came out tops, scoring an impressive 6 points. So, should these two ever decide to go from co-workers to couple, much like their on-screen characters, we have a feeling they'd hit it off.